Mission Fed Helps Home Buyers Save With its 2.657% APR 5/5 ARM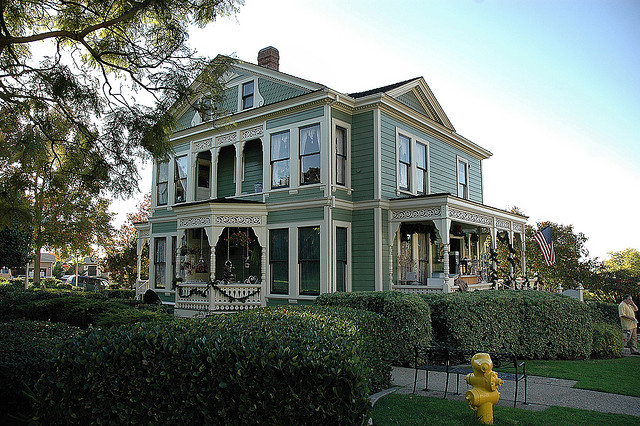 With the housing market in San Diego stabilizing, now is a great time to buy. According to an article in the San Diego Union-Tribune, housing prices have returned to as close to pre-recession values as they'll get in the near future. Though appreciation has slowed, making speculative purchases less attractive, the small but steady increase in home values makes the market a good bet for people who are looking to stay awhile.
Mortgage rates have increased slightly, with Freddie Mac loans leveling off at 4.12%. That means homebuyers would have to pay points up front to get the rate down to 3%, causing a dilemma: Should they pay for a loan up front or take a higher interest rate?
Mission Fed's Option for an Affordable Mortgage Rate
Mission Federal Credit Union has several options available, including its 5/5 ARM (Adjustable-Rate Mortgage). With interest rates as low as 2.750% and 2.657% APR with zero points, you could save thousands and have money left to help with those moving costs or home improvements.
Benefits of an Adjustable-Rate Mortgage
Some buyers are wary of adjustable-rate mortgages because of the possibility of the rate rising. However, Mission Fed's offer has a number of benefits that will keep the payments low and affordable for the life of the loan. First, the interest rate will only adjust once every five years. There is a 2 percent rate cap every five years with a lifetime cap of 5 percent. You'll enjoy low initial payments, with the benefits of both a fixed- and adjustable-rate mortgage in one.
About Mission Federal Credit Union
Mission Fed is the largest, locally based financial institution exclusively serving San Diego County and is a part of a CO-OP network that offers its customers more than 30,000 fee-free ATMs nationwide. The credit union also provides support to the community through participation in various local organizations. For more information about Mission Fed, visit MissionFed.com or stop by a local branch. Mission Fed is federally insured by the NCUA and is an Equal Housing Lender.
APR= Annual Percentage Rate. APR is 2.657% as of 10/30/14. A payment on a $400,000, 30-year adjustable rate loan at a rate of 2.750% and 80% Loan to Value (LTV) is $1,633.00 per month for the first 5 years, with 0 points due at closing. Rates are subject to increase or decrease. Rate is based on the index of the 1-Year London Interbank Offered Rate (LIBOR) + 2.00% margin. Maximum cap of 2% every 5 years and 5% over the life of the loan. Payments do not include amounts for taxes and insurance, including Private Mortgage Insurance, which is required for loans over 80% LTV. Your actual payment will be greater. For loan amounts with an LTV of 90% or greater, an escrow account for the payment of taxes and insurance will be required. Example assumes (unless otherwise noted): closing costs are paid out of pocket; no cash out at closing; and credit score is 720 or greater. Certain restrictions apply. Programs, rates, terms, conditions and services are subject to change without notice and may vary based on credit qualifications and collateral. Visit a branch or call us for details.
Photo credit: Thom Watson