Pros and Cons of Buying a Foreclosed Home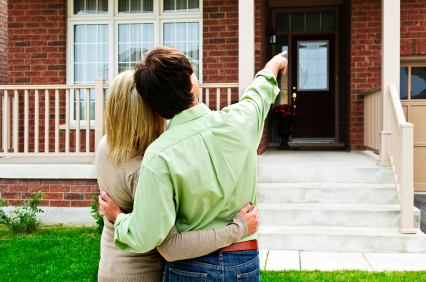 With home prices and mortgage rates at all-time lows, it's a good time to buy, and an even better time to buy foreclosed properties. However it is not as easy as  just going on a few tours and picking out a home.
Foreclosure describes the legal proceedings that take place when a lender has notified the courts of a borrower's default on their mortgage loan, which may ultimately result in an attempted foreclosure sale of the property.
At any point during the foreclosure process, from when the borrower first defaults on the loan to after the foreclosure sale, you may be able to purchase a home at substantially less than market value. Although it is a process, much like buying any other home,  it is  a little different with plenty of pitfalls to avoid along the way.
Buying a Foreclosed Home: How to Find a Property
There are four points during and after foreclosure when buying a foreclosed home is possible and can help you land a good deal.
Direct from Homeowner
This is often the most desirable point to purchase a foreclosure, because you'll be dealing directly with the homeowner who's facing default at this stage. This time period is also referred to as pre-foreclosure.
Short Sale
When a homeowner is in default, the lender may opt for to initiate a short sale. Lenders are often willing to sell the home for less than the remaining amount on the existing mortgage loan only if the purchase will be more cost-effective than the foreclosure proceedings and resulting resale.
Foreclosure Sale or Auction
Real Estate Owned (REO)
If the foreclosure did not result in a sale, the property then is labeled "Real Estate Owned", basically meaning there is no longer a mortgage involved and the bank or lender is the official owner of the defaulted property.
Types of Foreclosure Sales
There are two types of foreclosures, which is generally determined by whether the loan was a mortgage loan, or involved a power of sale or deed of trust. The type of foreclosure determines how the property will be sold, and may also be influenced by the state's foreclosure laws.
Judicial Foreclosure
Depending on your state's laws and the type of mortgage involved, the property may be put up for sale in a Judicial Sale. A Judicial Foreclosure, also known as a Sheriff's Sale, means that the court is involved in supervising the sale.
The highest bidder that meets court approval will become the owner of the property, with proceeds going to satisfy the mortgage first, then lien holder and finally, the borrower if any is left over.
Non-Judicial Foreclosure
If a power of sale (a clause that allows the lender to sell the property if the borrower defaults) or deed of trust (a mortgage involving three parties: lender, Trustee and borrower) is used in the mortgage, the foreclosure can then be handled outside of the court system, by the mortgage holder or Trustee (then called a Trustee sale).
The auction will be open to all bidders, and typically the highest bidder who can also meet all the requirements established by the lender or Trustee will become the new property owner.
What to Know About Foreclosure Auctions
A foreclosure auction is as fast-paced as an auction for antiques. Whether the auction is a judicial auction or non-judicial auction, they function basically the same way.
When preparing to join in the splendor of a foreclosure auction, you need to make sure your financial documents and records are all prepared and in order. Many times pre-qualification mortgage approval letters are required to gain access into an auction. Remember, these homes already went into foreclosure once and banks are not interested in the next round of owners who are likely to repeat the cycle.
Before the foreclosure auction, research the properties you are interested in thoroughly. Leave no stone unturned when it comes to investigating the comparable home prices of neighboring properties, local school districts, the closest fire department and hospital.
You should also consider any developments that may be going up in the neighborhood you are interested in, as well as the condition of the surrounding area.
The key to being successful at a buying a foreclosed home via auction is knowing the properties you are interested in, researching comparable properties and sticking to your budget.
Just keep in mind that you are more likely to have access to inspecting the property if it is a non-judicial sale, than a judicial sale.
Benefits of Buying a Home in Foreclosure
While the prospect of a foreclosure is unfortunate for the borrower who has defaulted on the loan, foreclosed homes pose as a genuine opportunity to snag a home for less.
The key reasons buying a home in foreclosure can be financially advantageous for your future are:
Both sellers and banks are highly motivated to sell, giving you more leeway to negotiate on price,
The cash payment requirement at auction reduces bid competition,
You can get more house for your buck in all foreclosure scenarios,
If purchasing through a REO sale, title to the home will be clear.
With mortgage rates at record-lows, it can be tempting to jump into a foreclosed home purchase, but buyer beware: there are also serious considerations to make before locking yourself into a foreclosed property sale.
Pitfalls of Buying a Foreclosed Home
If you are getting the itch to purchase your next home and buying a foreclosed home sounds like an intriguing investment, it's important to also be aware of the dangers a foreclosed property may harbor.
A few examples of the disadvantages of a home purchased from a foreclosure include:
Auction and REO Foreclosure sales are as-is, meaning the bank will not perform any needed repairs,
You may not be able to move into the home right away, as the previous inhabitants might still need to vacate (often the case when buying direct from homeowner or via short sale),
Potentially buying the property unseen and without an inspection, as is the case with foreclosure auctions and REO sales,
Cash only payment can prove challenging for foreclosure auction bidders
Bank won't provide property history to those buying a foreclosed home via auction and REO,
Defaulted owner may have retaliated by damaging or stealing components of the home before vacating (rare, but still likely).
Buying a foreclosed home can be tricky, but by utilizing helpful resources like a mortgage calculator and performing adequate sleuthing about the property and its surroundings, you could find a diamond in the rough.
Take the process slowly and make sure that you can afford not only the purchase, but also the costs associated with homeownership for the long-haul.