Tallahassee Homeowners Can Reduce Mortgages by $50,000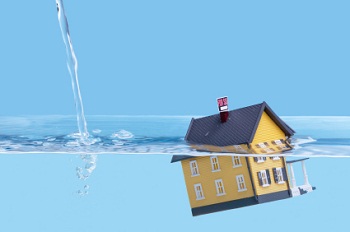 Florida Housing Finance Corp., the state agency responsible for distributing federal money via the Hardest Hit fund to homeowners with underwater mortgages, recently agreed during a board meeting in Tallahassee to give local homeowners another chance at reducing their mortgages by as much as $50,000.
Florida Housing Finance Received Overwhelming Amount of Applications
The state agency was forced to stop taking applications less than a week after the program started Oct. 2, after the rush of demand to reduce the amount owed on Tallahassee mortgages and other city mortgages throughout Florida drained available funds quickly.
The computer system used by Florida Housing Finance initially crashed after being overloaded by an application per minute, and more than 25,000 Florida homeowners applied before the state halted the process.
"The program was exactly what needed to happen. There has been a great response," said Len Tylka, chairman of Florida Housing Finance, to the Orlando Sentinel. "I think the goal at this point in time is to get the funds spent."
Florida Residents Continue to Seek Reductions on Underwater Mortgages
While Florida Housing Finance is most likely months away from reaching a final decision on how to distribute money that will reduce Tallahassee mortgages for homeowners, local housing agencies are already sifting through applications to see who qualifies.
Despite the Florida housing market continuing on the steady road toward recovery for more than a year, many state residents are seeking to cut their mortgage loans and reduce their monthly payments.
Florida still has about $192 million remaining in its Hardest Hit fund to be spent on either a new program or the extension of a current one for underwater mortgage holders. During its first round of principal-reduction spending, Florida hoped to give an average of $35,000 to approximately 10,000 state residents with underwater mortgages.
A second round of spending would likely benefit an additional 5,500 households across the state, with Tallahassee mortgages figuring prominently among them. However, there are still more than a million households in Florida with mortgages currently higher than the value of their homes.