Guess Which City Tops Our List of the 10 Best Housing Markets for First Time Home Buyers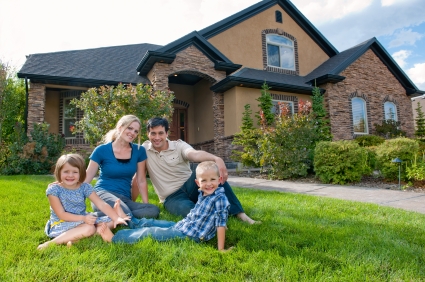 Housing and mortgage rates are crucial pieces of the nation's economic puzzle. The collapse of the country's housing market following an unsustainable run-up in real estate prices helped to cause one of the most severe recessions in modern history. Fortunately, conditions are slowly improving, and while the national housing market remains very fragile, some encouraging recent reports hint that sustained growth may be just around the corner.
This new growth is distributed unevenly: Many of the markets hit hardest during the price collapse are now in full-blown recovery mode, while others continue to limp along. Some markets suffered little during the recession and now continue to exhibit mediocre expansion. All of these areas may offer great values for resource-poor first-time home buyers.
Read on for a list of the 10 best housing markets for new homeowners.
Top 10 Best Housing Markets for First-Time Buyers
1. Wichita, Kansas
Home values here decreased by a negligible amount during the recent recession and now appear poised to exhibit healthy growth. The city's status as a regional transportation and medical hub help keep its unemployment rate low. It's also a vibrant state capital. Despite its advantages, home prices here are less than 70 percent of the national median.
2. Phoenix, Arizona
A sprawling, rapidly-growing metropolis plopped incongruously in a deep desert basin, Phoenix was once the nation's hottest big-city housing market. After the inevitable price collapse, the market here is recovering nicely. In just the past year, prices have increased by over 25 percent and unsold inventories have been slashed in half.
3. Miami, Florida
Once the nation's second-hottest big-city real estate market, Miami's skyline is now dotted with half-finished condo towers and empty office buildings. Despite this sad face, its recovery is accelerating: As in Phoenix, prices have increased by 25 percent this year and inventories have fallen by about 45 percent.
4. Rochester, New York
As the Rust Belt's easternmost big city, Rochester's economy suffered for years as many of its iconic imaging companies closed or moved out of town. Thanks to an influx of new technology companies and medical-device makers, this is no longer the case. The unemployment rate here is under 7 percent and the city's steadily-appreciating home values remain below 75 percent of the national average.
5. Boise, Idaho
Unlike many of the cities on this list, Boise's housing-market growth is largely organic. Blessed by a relatively mild climate and boundless recreational opportunities, Idaho's capital is now a choice destination for aspiring young professionals. Home values have increased by nearly 20 percent in the past year.
6. Des Moines, Iowa
This low-key heartland capital city's low unemployment rate makes it a top destination for job-seekers from across the Midwest. Subdivisions continue to replace cornfields on Des Moines's outskirts as home prices rise by nearly 10 percent per year.
7. Washington, D.C. 
Already one of the country's largest real estate markets, D.C.'s real estate boom continues to amaze housing experts. The region's excellent transit system and diverse economy power its growth and contribute to home price increases of between 10 and 15 percent per year. Unless the federal government decides to pack up and move somewhere else, these trends should continue far into the future.
8. Amarillo, Texas
Like the rest of West Texas, this High Plains city continues to draw economic strength from the energy and agriculture industries. Despite Amarillo's remote location, homes sell faster here than just about anywhere else in the Lower 48 states. With plenty of prime land surrounding the city, home prices look to remain low for the foreseeable future.
9. Bloomington-Normal, Illinois
These two small Midwestern cities are joined at the hip by economics, politics and geography. Thanks to a major investment from Mitsubishi and other auto-parts makers, the area is fast turning into a principal hub for the American auto industry. It's also blessed by the presence of Illinois State University, a prosperous research institution that employs thousands of local residents. Home prices here remain below the national average.
10. Grand Rapids, Michigan
While the rest of Michigan struggles, Grand Rapids has undergone a dramatic renaissance. A gigantic revitalization program transformed the downtown area into a regional entertainment and nightlife destination and spurred the construction of a major new medical center. The city's proximity to the dune lands of the Lake Michigan shore makes it a major jumping-off point for tourists from other parts of the industrial Midwest and contributes to a thriving rental-home market.
Although the country as a whole continues to dig itself out of its economic hole, this recovery has been distributed unevenly. Many real estate markets hampered by perennially-weak local economies remain in the doldrums as businesses close and residents continue to flee for greener pastures. Then again, there are far more than 10 vibrant housing markets in America. First-time home buyers looking for affordable pieces of property in desirable communities would do well to act before prices start rising in earnest.
Greg Arnim wrote this article on behalf of Remedy Roofing – a renowned national leader in roof repair and installation.