Chapter 7 Bankruptcy: Liquidating Assets to Repay Debts
This post was contributed by our Financial Literacy Movement partner Total Attorneys.
The most common form of consumer bankruptcy, Chapter 7 is used by hundreds of thousands of individuals each year to wipe away credit card debt, medical bills, payday loan debt and other financial burdens.
What is Chapter 7 Bankruptcy?
As defined in the U.S. Bankruptcy Code, Chapter 7 is known as Liquidation Bankruptcy. This is because the process is designed to involve a sale of the filer's assets. Businesses also file Chapter 7, and many have a liquidation as sale they go out of business. The proceeds of the sales partially repay their creditors, and any remaining debt is forgiven by the court.
Individuals who file bankruptcy rarely have to sell much or any of their property in Chapter 7. The bankruptcy laws allow Chapter 7 filers to keep some necessary items exempt from sale so that they are able to support themselves during and after bankruptcy. Each state has its own list of items that can be exempted from bankruptcy, and since most Chapter 7 filers don't have many luxury items, there is often no risk of liquidation.
However, some people filing for Chapter 7 bankruptcy do find that they own items that they must sell through the court. For example, married filers who have two cars may have to surrender of them (even if only one spouse files).
Filing for Bankruptcy
Chapter 7 bankruptcy promises serious debt relief for individuals with no other way out. Many have seen a job loss or drop in income in their household, and turned to credit cards or payday loans to make ends meet. Often there's a big event — like a medical emergency or legal judgment — that causes them to finally file for bankruptcy.
But not everyone can file Chapter 7 bankruptcy, in part because of the lasting relief from debt and creditors that it provides. New bankruptcy laws passed in 2005 created an income restriction for Chapter 7 filers. Known as the means test, it requires that potential Chapter 7 filers earn a household income below the median in their state or have little disposable income left after paying necessary living expenses.
Here's how the means test is applied:
Last 6 months of income: Your income over the last 6 calendar months before filing is used to calculate your annual income.
Compared to household size in same state: The U.S. Department of Justice releases the most current median income numbers each year, based on data from the U.S. Census Bureau.
Necessary Living Expenses: Even if your income falls above the median, you might still be able to file Chapter 7 bankruptcy if your necessary living expenses leave you with less than $100 a month to pay your creditors.
The Chapter 7 process moves relatively quickly. Most cases move quickly and are completed within 3 to 6 months.
During that time, the filer will typically have to show up in court just one time, to attend a Meeting of Creditors, also known as a 341 meeting. This is often a quick hearing in which the court trustee asks the filer to swear under oath that the information in the bankruptcy petition is true, and, despite its name, the filer's creditors rarely are involved.
Once the filing is approved by the court, and no creditors raise objections to the case, the filer's eligible debts are forgiven by the court and the case is discharged. While many of the most common types of debt can be eliminated in Chapter 7 bankruptcy, there are some that cannot be and will remain even after the bankruptcy. These often include:
Child support
Spousal support (alimony)
Most taxes
Student loans
Mortgage debt and car loans, if the filer does not surrender these assets
Total Attorneys helps connect consumers with a nationwide network of sponsoring bankruptcy attorneys that can help individuals decide if bankruptcy is the right option to potentially eliminate debt or stop foreclosure on your home.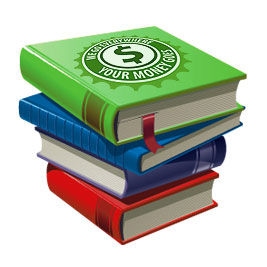 This article is part of the GOBankingRates Financial Literacy Movement