10 Things Elon Musk Doesn't Want You to Know About Him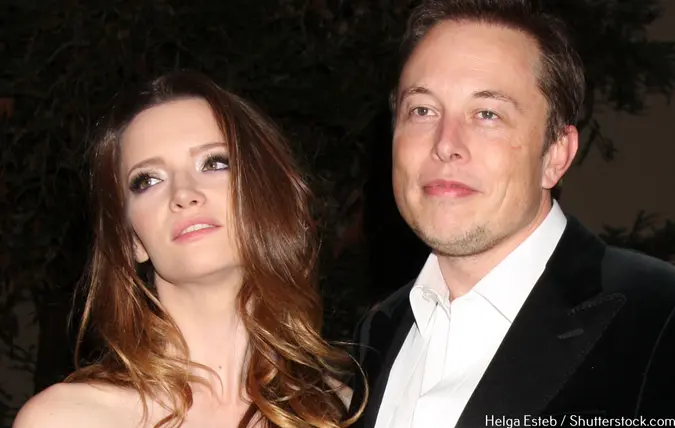 When Elon Musk started out, he didn't expect to make a lot of money. Actually, he said he was content making just enough to cover rent and food in the beginning, according to an interview with PBS. However, fortune was apparently written in his cards.
The South African-born entrepreneur became a multimillionaire at age 28, and has since evolved into a self-made billionaire. Musk's net worth is currently estimated at about $12.5 billion, due in large part to successes with companies he has started, including PayPal, Tesla Motors and SpaceX.
Musk's rise hasn't been all smooth sailing. He's faced an array of personal and financial challenges, and overcome them. Still, there are some things Musk would probably prefer we all forget about, or better yet, not know about.
1. Musk Lived on $1 a Day
After high school, Musk moved to Canada and studied at Queen's University in Kingston, Ontario. He worked part-time jobs to support himself and survived on $1 a day by limiting his diet mostly to hot dogs and oranges, which he purchased in bulk, he said in a StarTalk Radio podcast. Sometimes he would upgrade to pasta and tomato sauce.
Musk always had plans to come to the U.S. He said that he figured if he could live on a $30-a-month food budget, he was certain to avoid starvation and do pretty much whatever he wanted in life.
2. Musk Ran a Nightclub to Pay Rent
Musk received a scholarship to the Wharton School of the University of Pennsylvania. That being the case, he didn't have to pay tuition, but he was still responsible for his living expenses. Musk and another entrepreneur, Adeo Ressi, weren't fond of living in student housing. So they rented a house together and came up with a plan to pay the rent by also using it as a nightclub, according to Vogue magazine.
Make Your Money Work Better for You
3. Musk Was a Multimillionaire Before PayPal
Media reports often focus on Musk's wealth after selling PayPal. However, long before he sold PayPal, Musk had pocketed $22 million from the sale of Zip2, a software company that provided maps and business directories to online newspapers. Musk enrolled at Stanford University, attended for two days, then dropped out and started Zip2. Compaq bought the startup for $307 million.
4. Musk Plows His Own Money Into His Companies
Musk is not the type to hold off on an idea until he secures loans and investors. In fact, he has proven time and again that he's willing to bet his money on his visions. Musk spent $10 million from his Zip2 earnings to co-found the online payments company X.com, which later become PayPal. The bet paid off when eBay purchased the company for $1.5 billion, and Musk raked in $165 million from the deal. Musk has also heavily invested in Tesla and initially plowed $100 million into SpaceX.
5. Musk Ran Out of Money Trying to Save Tesla
Musk's willingness to bankroll Tesla from his personal stash pumped him dry. He eventually poured his entire personal savings into the company, according to Vogue. In 2008 and 2009, Musk was borrowing money to pay his rent, according to Autoblog.
Read: 10 Best Money Tips From Warren Buffett of All Time
6. Tesla Had Nearly Gone Broke
Despite Musk plowing his savings into Tesla, the company has been in dire straits on multiple occasions. Tesla nearly ran out of money in 2009, but was saved by a $50 million injection from Daimler, according to Autoblog. And in early 2013, Tesla nearly went broke again. The company's factory had quietly closed, Tesla was down to about two weeks' worth of cash, and Musk was hammering out a deal to sell the company to Google for about $6 billion, Bloomberg reported. But in a nick-of-time turnaround, sales recovered and Tesla reported its first-ever quarterly profit.
Make Your Money Work Better for You
7. SpaceX Also Nearly Went Bankrupt
In 2008, Musk's rocket company was nearly bankrupt. It was reportedly a $1.6 billion NASA contract that saved the company. Since then, SpaceX has raked in billions of dollars in government and commercial contracts for nearly 40 rocket launches that are slated to occur through the year 2017, according to Forbes. And with those deals, SpaceX has likely become Musk's most financially secure company, according to The New York Times.
8. Musk Offered to Pay More for His First Divorce
Musk filed for divorce from his first wife, author Justine Musk, after about eight years of marriage. He claimed in an article for Business Insider that he paid for her attorney fees, and by July 2010, the legal fees for the divorce had cost him $4 million in two years. He also claimed that, during that time, he was paying all her household expenses, all expenses related to their five children and was sending her $20,000 a month.
Musk said he offered her a settlement equivalent to $80 million, including a house, but she refused it. She also appealed a court decision that upheld the couple's postnuptial agreement that called for her to receive the equivalent of $20 million. In a blog post, she said she ended up with $2 million in cash, and $80,000 a month in alimony and child support for 17 years.
9. Musk Offered His Second Wife a Second Divorce Settlement
In 2010, Musk married actress Talulah Riley, but they divorced in 2012. Riley walked away with a settlement for $4.2 million, which was to be doled out over nine years. She also got to keep her Cartier watch, her Gucci watch, some diamond jewelry and her Tesla Roadster, reported TMZ.
Make Your Money Work Better for You
Musk and Riley remarried in 2013, but they filed for divorce again in January 2015. This time, Musk agreed to pay her $16 million. However, the couple appears to have reconciled, so the divorce hasn't been finalized, according to Quartz.
10. Musk Bought Two Houses in the Same Neighborhood
Musk dropped $17 million for a 20,248-square-foot French colonial mansion in Bel Air in 2012. It has six bedrooms, nine bathrooms, a slew of fireplaces and a five-car garage. The following year, he spent $6.75 million for a three-bedroom ranch-style house, with a private guest house, that's across the street from his home.
Oddly enough, Musk is somewhat homeless during his weekly stays in Silicon Valley, where Tesla's headquarters is located, according to Business Insider. He doesn't own property there, and he often asks to crash at Google CEO Larry Page's house.