14 Billionaires Who Are Also Veterans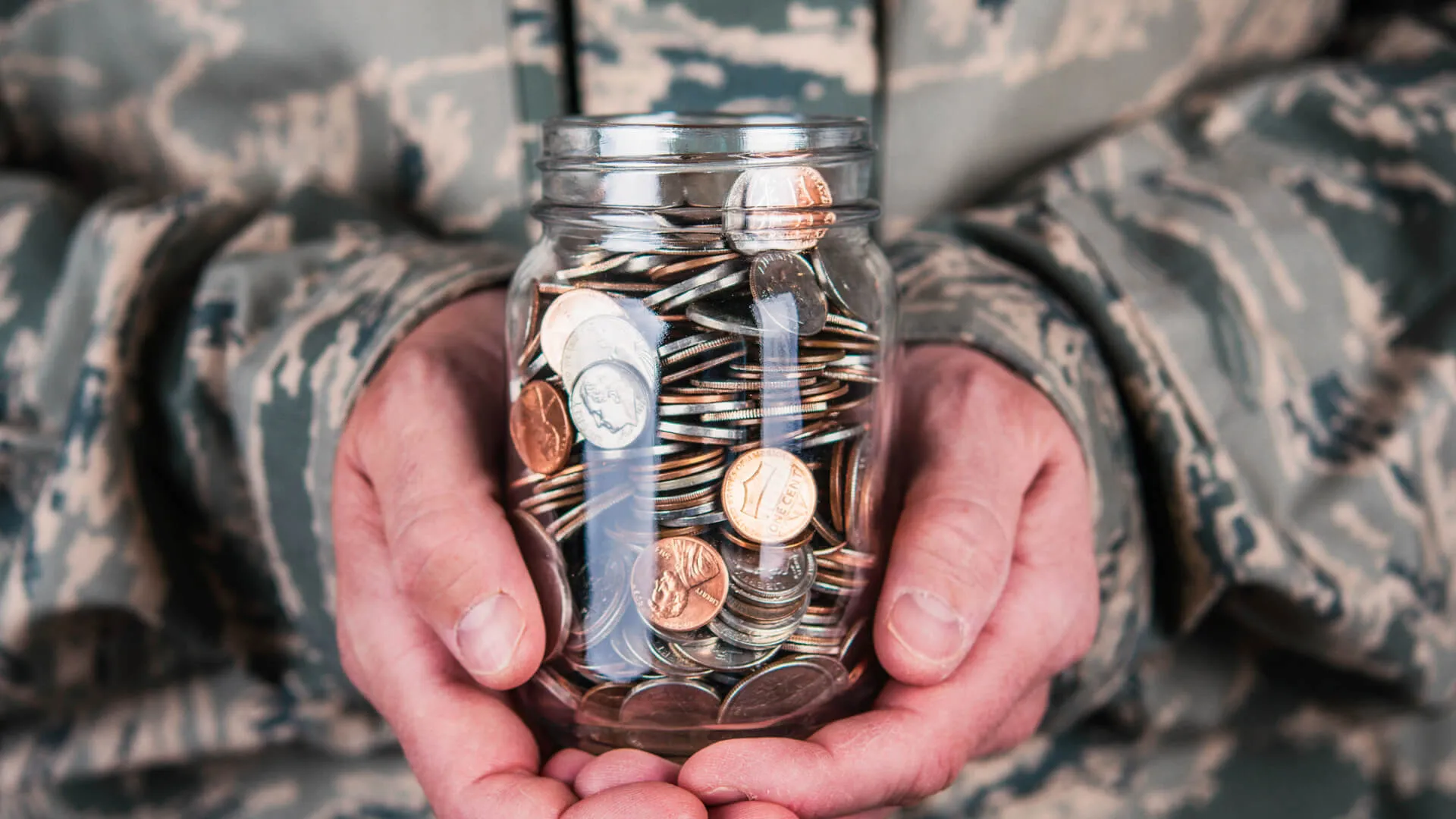 1. Jack Taylor Net Worth: $12.8B
Although you might have never wondered how Enterprise Rent-A-Car got its name, there is an interesting story behind it. When Jack Taylor founded the rental car company in 1957, he named it after the aircraft carrier he served on during World Word II. After the attack on Pearl Harbor, the business mogul enlisted and served as a Hellcat pilot, flying over the South Pacific.
Taylor died in 2016 at the age of 94. His family still owns about 87.5 percent of Enterprise Holdings, which operates the largest rental fleet in the world, with over 1.7 million cars under the Enterprise Rent-A-Car, Alamo and National Car Rental names. Jack Taylor's multibillion-dollar net worth made him one wealthy veteran, but he also gave back to his community in big ways. Over the years, the veteran donated $160 million to cultural, educational and historical institutions, mainly in the St. Louis area, where he lived.
Make Your Money Work Better for You
2. Richard Kinder Net Worth: $11B
Richard Kinder fought in the Vietnam War. Years after serving as a captain in the U.S. Army, Kinder became a founding partner of Kinder Morgan, which would grow to become one of the world's largest pipeline companies.  With a net worth of $11 billion, Kinder has made his fair share of charitable donations. The Kinder Morgan Foundation donates more than $1 million each year to youth programs in the cities and towns across North America where Kinder Morgan operates.
3. Charles Dolan Net Worth: $5.5B
Among the richest billionaires who are veterans is Charles Dolan, the famous television mogul who sold Cablevision for $17.7 billion in 2016. In addition to having founded Cablevision, Dolan is also credited with founding HBO, which he sold to Time Inc. in 1973. He also has large stakes in Madison Square Garden, the New York Knicks, the New York Rangers and AMC Networks.
Dolan spent his early years editing sports highlight reels for local television stations. He also served in the Air Force at the end of World War II. Today, the military veteran is worth an estimated $5.5 billion.
4. Sumner Redstone Net Worth: $5B
It doesn't take a genius to know that the person who controls CBS and Viacom has a good deal of money. For media mogul Sumner Redstone, the exact amount is $5 billion. Before taking over his father's cinema chain business in 1954, Redstone, while studying at Harvard University during World War II, was chosen by a Japanese history professor to help break Japan's military and diplomatic codes. For Redstone, that started a three-year stint as a code breaker.
5. Ross Perot, Sr. Net Worth: $4.2B
Known for running as a third-party candidate for president of the United States in the 1990s, Ross Perot has a long history of military work. A graduate of the U.S. Naval Academy, Perot served in the Navy from 1953 to 1957. Afterward, he helped bring the treatment of prisoners of war into the spotlight after delivering goods to U.S. POWs in North Vietnam in 1969.
Perot later made his fortune in data systems and computers, founding and later selling Electronic Data Systems to GM. The transaction netted Perot about $1.5 billion. He also founded and sold Perot Systems, selling it to Dell for $3.9 billion in 2009. The billionaire veteran also founded the Perot Foundation, which has donated $50 million to establish the Perot Museum of Nature and Science in Dallas.
Also See: John McCain Net Worth — The Senator's Fortune and Legacy at Age 88
Make Your Money Work Better for You
6. Frederick Smith Net Worth: $5.5B
Frederick Smith founded FedEx in 1971. While in college, Smith wrote a thesis that focused on an overnight delivery service business model. Smith's business model helped build a company now worth billions. Today, Smith has a net worth of $5.5 billion.
But the billionaire is not without his humble beginnings. The living veteran completed two tours in Vietnam, serving as a rifle platoon leader, company commander and, eventually, a forward air controller.
For Those Who Served: 50 Best Military Discounts for Service Members and Veterans
7. Kirk Kerkorian Net Worth: $4.2B
Kirk Kerkorian, who had a major stake in MGM Resorts International when he died in 2015, had a net worth of $4.2 billion. The business mogul was known for funding an $8.5 billion real estate deal in Las Vegas, the biggest privately funded deal in U.S. history. In his early years, Kerkorian dropped out of the eighth grade and trained to become a World War II fighter pilot.
8. John Paul DeJoria Net Worth: $3.4B
John Paul DeJoria is a billionaire thanks to his success with a shampoo brand and a tequila brand. DeJoria was living in his car in 1980 when he teamed up with John Paul Mitchell to start a shampoo company with $700. That initial investment established a company that now generates $1 billion in revenues annually.
Nine years after starting Paul Mitchell, DeJoria started another successful venture: Patron Spirits. The company has had over $800 million in sales.
DeJoria, who has a net worth of $3.4 billion, credits a lot of his success to his time spent in the military. When he was awarded the Lone Sailor Award, he said his time in the Navy allowed him to learn personal management and teamwork skills that helped him later in his career.
Make Your Money Work Better for You
9. Bob Parsons Net Worth: $2.8B
You might not know his name, but you probably know the company he created thanks to commercials that feature Danica Patrick. In 1997, Bob Parsons founded a group of companies under the GoDaddy name. He sold the world's largest domain registrar for an estimated $2.25 billion in 2011 and stepped down as executive chairman in 2014.
The entrepreneur now owns shopping malls, motorcycle dealerships, an ad agency and a golf club. His current net worth is estimated at $2.8 billion.
Before making it big, Parsons grew up poor in Baltimore and struggled in school. He said his time spent as a U.S. Marine in Vietnam helped turn his life around. During his service, Parsons was awarded a Purple Heart and a Combat Action Ribbon.
10. S. Daniel Abraham Net Worth: $2B
S. Daniel Abraham might not be a household name, but SlimFast certainly is. After serving as a U.S. Army infantryman, Abraham returned from Europe in 1947 and purchased Thomas Medical Company. He later developed SlimFast Foods and its widely known weight-loss product SlimFast. The 93-year-old now serves as chairman of the S. Daniel Abraham Center for Middle East Peace and has a net worth of $2 billion.
11. George Joseph Net Worth: $1.51B
Although the practice of offering better insurance rates to safer drivers might not seem like a novel idea, it was when George Joseph came up with it in the early 1960s. The idea led him to start the auto insurance company Mercury General, which is now a publicly traded insurer with annual revenues of $1.7 billion.
Joseph served in the military as a B-17 bomber pilot in World War II. Today, he has a net worth of $1.51 billion.
Make Your Money Work Better for You
12. John Edson Net Worth: $1.41B
Billionaire John Edson made his fortune starting a company that sells affordable plywood motorboats. He eventually sold the company for $425 million. Before establishing his net worth of $1.41 billion, however, Edson served in the U.S. Army during the Korean War.
13. Charles Munger Net Worth: $1.64B
Charles Munger is the vice chairman of Berkshire Hathaway and the chairman of the Daily Journal Corporation, and sits on the board at Costco. Between his prestigious job titles and investment partner Warren Buffett, Munger has established a net worth of $1.64 billion. In his early years, however, Munger served as a meteorologist in the U.S. Army Air Corps during World War II.
14. H. Ross Perot Jr. Net Worth: $2.1B
Believe it or not, there are two billionaires that go by the name Ross Perot. But Ross Perot Jr. doesn't just have the same name as his dad — he has a billion-dollar empire, too. Perot, Jr. struck gold by selling a giant natural gas field under the land he owned for over $700 million in 2008. That land helped him grow his net worth to $2.1 billion.
In his younger years, Perot Jr. served as a pilot in the U.S. Air Force for over eight years.
Click through to learn life-changing career tips from Navy SEALs.
Gabrielle Olya contributed to the reporting for this article.
More on Business People