Reasons Warren Buffett Should Be the Next President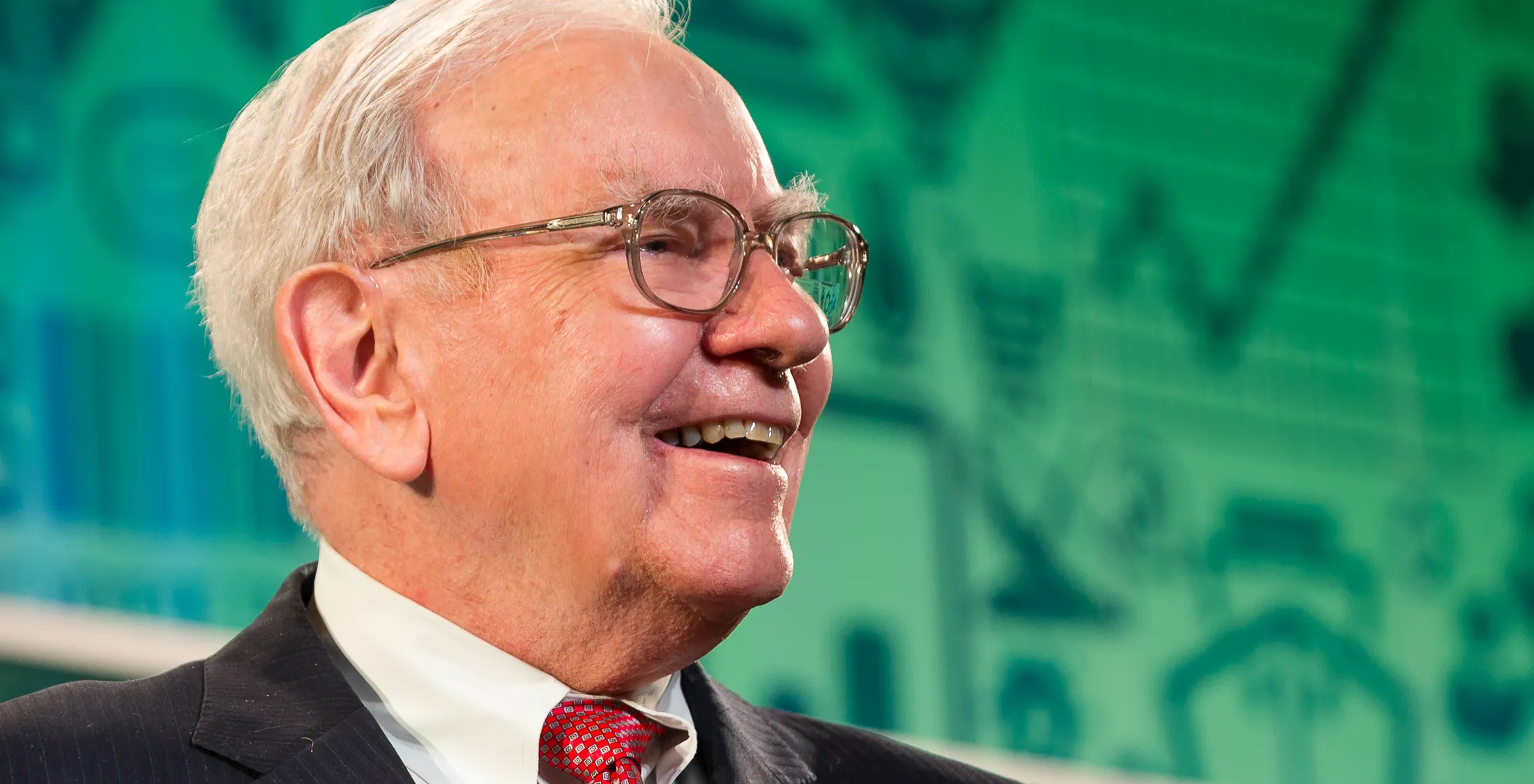 The outrageous and unpredictable 2016 presidential election is nearly over. In a few weeks, either Hillary Clinton or Donald Trump will be elected president of the United States. Supporters on both sides are passionate and committed to their candidate.
But what if voters had a viable third option?
Warren Buffett, CEO of Berkshire Hathaway, is one of the most successful investors in the world. But the Oracle of Omaha is more than just the third-richest billionaire on Earth. He's a man who embodies many of the qualities displayed by the best presidents in history.
Here are 20 reasons why Buffett might be a better choice than either Clinton or Trump.
1. He Owns Up to His Mistakes
In 2007, history and journalism professor David Greenberg wrote that the need to "acknowledge failure without seeming like a failure" is an "occupational hazard of politics." From President John F. Kennedy's contrition after the Bay of Pigs disaster to President Ronald Reagan's apology in the wake of the Iran-Contra scandal, history is full of examples of presidents regaining trust and credibility by taking ownership of their mistakes — or, squandering the opportunity by deflecting blame.
In his annual letter to Berkshire Hathaway shareholders in 2015, Buffett wrote about selling shares of Tesco, and confessed that he "made a big mistake with this investment by dawdling."
Make Your Money Work Better for You
2. He's Not Afraid to Acknowledge Other Great Leaders
Weak leaders surround themselves with "yes men" who are afraid to challenge those in charge. On the other hand, great leaders are not afraid to acknowledge that others are skilled and talented — even more so than themselves.
Buffett filled his 2015 letter to Berkshire Hathaway shareholders with examples of his willingness to acknowledge superior leaders. In one instance, he wrote, "I'm not embarrassed to admit that Heinz is run far better under Alex Behring, Chairman, and Bernardo Hees, CEO, than would be the case if I were in charge."
3. He Doesn't Pass the Buck
President Harry Truman's White House desk was adorned with a sign that famously read, "The Buck Stops Here." This motto defined his presidency so much that in his farewell address, he said, "The president — whoever he is — has to decide. He can't pass the buck to anybody."
According to Inc. magazine, Buffett's annual shareholder letter from 2012 included a shining example of his refusal to pass the buck. In his trademark blunt, no-nonsense style, he stated, "I've run out of good news. Here are some developments that hurt us during 2011." He went on to detail the particulars of two costly errors that took place under his stewardship. He closed with four words: "I was dead wrong."
4. He Empowers the Right People
When voters elect a president, they are also electing the people who surround the candidate.
"It's better to hang out with people better than you," Buffett said in 2004. "Pick out associates whose behavior is better than yours, and you'll drift in that direction." According to The Washington Post, Buffett also makes a point of paying his board members nominal fees instead of giant salaries.
5. He Realizes the Office Is Bigger Than Himself
Reagan was so humbled by and enamored with the office of the presidency that he wouldn't even remove his suit coat in the Oval Office, a top aide told the Deseret News in 1998. "He didn't think it would be dignified, given the history of the room," the aide said.
Likewise, Buffett considers Berkshire Hathaway not as a company that exists to make him rich, but as an institution he has taken an oath to serve. Buffett once said, "If a business does well, the stock eventually follows."
Make Your Money Work Better for You
6. He Cares About the Environment
President Theodore Roosevelt's legacy is protecting our nation's natural beauty. He set aside 200 million acres of virgin land for national forests, reserves and wildlife refuges.
In a recent report, Buffett wrote, "In times such as these, a company must invest in the key ingredients of profitability: its people, communities and the environment."
7. He Cares About the Little Guy
Theodore Roosevelt put the interests of common workers over corporate profits. Instead of using his political capital to repay allies or empower his party, Roosevelt focused on his agenda as a "trust buster," which won him powerful enemies in the corporate and political worlds.
In 2007, Buffett complained that it is unfair that all of his employees, including his receptionist, pay a higher tax rate than he does.
8. He Honors Diversity
Theodore Roosevelt sparked a national outcry when he invited Booker T. Washington to become the first black man ever to dine with a president at the White House.
Buffett, too, sees the value of inclusion and full participation. Lamenting the era when few women participated in the workplace, Buffett wrote in Fortune that "we've seen what can be accomplished when we use 50 percent of our human capacity. If you visualize what 100 percent can do, you'll join me as an unbridled optimist about America's future."
9. He's Generous
In 2006, Buffett announced that he would give away 85 percent of his money to charity rather than hoard it or leave it to his children. "There's no reason why future generations of little Buffetts should command society just because they came from the right womb," he said. "Where's the justice in that?"
In 2014, CNBC declared Buffett was "the world's most generous man" when he donated 16.6 million shares of Berkshire Hathaway stock — or $2.1 billion — to the Bill and Melinda Gates Foundation.
Make Your Money Work Better for You
10. He Inspires People
Throughout his career, Buffett has used his position to encourage people to improve, to work smarter, to think more analytically, to earn more and to give more.
Several years ago, President Obama awarded Buffett with the Presidential Medal of Freedom, the nation's highest civilian honor. The president has noted how highly respected Buffett is around the world and how he has pledged to donate most of his wealth to philanthropic endeavors. Obama has written that Buffett "uses his stature as a leader to press others of great means to do the same."
11. He Knows When His Run Is Over
In 1968, President Lyndon B. Johnson made a historic speech in which the legendary Washington power broker shocked the nation by declaring, "I shall not seek, and I will not accept, the nomination of my party for another term as your president."
As an old-school, backroom political wheeler and dealer, Johnson was drawn to power. But as casualties in Vietnam mounted and his fractured nation grew increasingly divided at home, he believed the country needed a change. So, he voluntarily relinquished power.
Buffett — who has also demonstrated a wisdom for knowing how to recognize when his time at the helm is over — has been quoted as saying, "Should you find yourself in a chronically leaking boat, energy devoted to changing vessels is likely to be more productive than energy devoted to patching leaks."
12. He Can't Be Bought
In an age of seemingly limitless dark money funneled into the political system from all angles, there is something to be said for a person who is immune to financial temptation. Not only is Buffett so rich that virtually no person could tempt him, but he has proven that financial excess isn't capable of luring him.
His biographer told Business Insider that although the price of Berkshire stock rose from $18 to $122,000 per share during his half-century at the helm, Buffett capped his own salary at $100,000 and never sold a single share of stock.
13. He's Frugal
Many of the most admired presidents come from wealth and privilege. Frugality, however, is a quality that is almost universally admired, especially in positions — like CEO or president — where other people's money is at stake.
To this day, Buffett still lives in the five-bedroom home he bought for $31,500 in 1958.
Make Your Money Work Better for You
14. He's Consistent
A president's job, first and foremost, is to provide security. People feel secure when they know what their president is going to do next. Buffett's mantra is buy and hold — identify good companies, buy them and hold on forever.
This approach has bred unrivaled consistency. Buffett held the No. 2 spot on the Forbes 400 list for 15 years until 2016 when he fell to No. 3.
15. He's Analytical
Buffett once said, "I never attempt to make money on the stock market. I buy on the assumption that they could close the market the next day and not reopen it for five years."
His success can be credited to his analytical mind. He methodically selects investments based on unwavering, yet fairly simple criteria. He puts a premium on strong leadership, long-term prospects, stability and value.
16. He's an Optimist
Many candidates paint a dire picture of what's wrong with America and position themselves as the person to fix it. Buffett, on the other hand, is an optimist who thinks that it's never a good idea to bet against the U.S.
In response to doom-and-gloom talk from some candidates, Buffett stated in 2016 that "as a result of this negative drumbeat, many Americans now believe that their children will not live as well as they themselves do. That view is dead wrong. The babies being born in America today are the luckiest crop in history."
17. He Remembers the Bad Times
It is easy for people to develop tunnel vision about the times in which they live. Presidents, on the other hand, must maintain a historical perspective that gives them a frame of reference moving forward — especially when it seems that times are worse than they've ever been.
In 2015, Buffett wrote the following to shareholders: "American GDP per capita is now about $56,000. As I mentioned last year that — in real terms — is a staggering six times the amount in 1930, the year I was born, a leap far beyond the wildest dreams of my parents or their contemporaries."
Make Your Money Work Better for You
18. He's Not a Sucker
Nobody wants a president who can easily be played for a fool. Buffett has a long history of ignoring fads and not dumping his money into the latest trend.
Buffett famously said, "If you are in a poker game and after 20 minutes you don't know who the patsy is, then you're the patsy." He also warned to "beware of geeks bearing formulas."
19. He's Patient
Presidents must be patient and not susceptible to fear-based decisions or knee-jerk reactions.
Buffett's strategy is now and has always been to buy into strong companies that present long-term value and hold onto them, regardless of the fluctuations of the market. Buffett quotes that reflect his patience include:
"If you don't feel comfortable owning something for 10 years, then don't own it for 10 minutes."
"Time is the friend of the wonderful company, the enemy of the mediocre."
"Our favorite holding period is forever."
20. He's a Self-Made Man
From FDR to JFK, some highly-regarded presidents were born into wealth and privilege. But there is something to be said for people who worked their way up from humble roots. Buffett was born in the Midwest in 1930. When he was 13, he worked as a paperboy and created a horse-racing tip sheet. He filed taxes for the first time that year, writing off his bike as a tax deduction.
More than 80 years later, he is one of the richest self-made billionaires in the world.