10 Billionaires Who'd Be Better Presidents Than Trump

8 min Read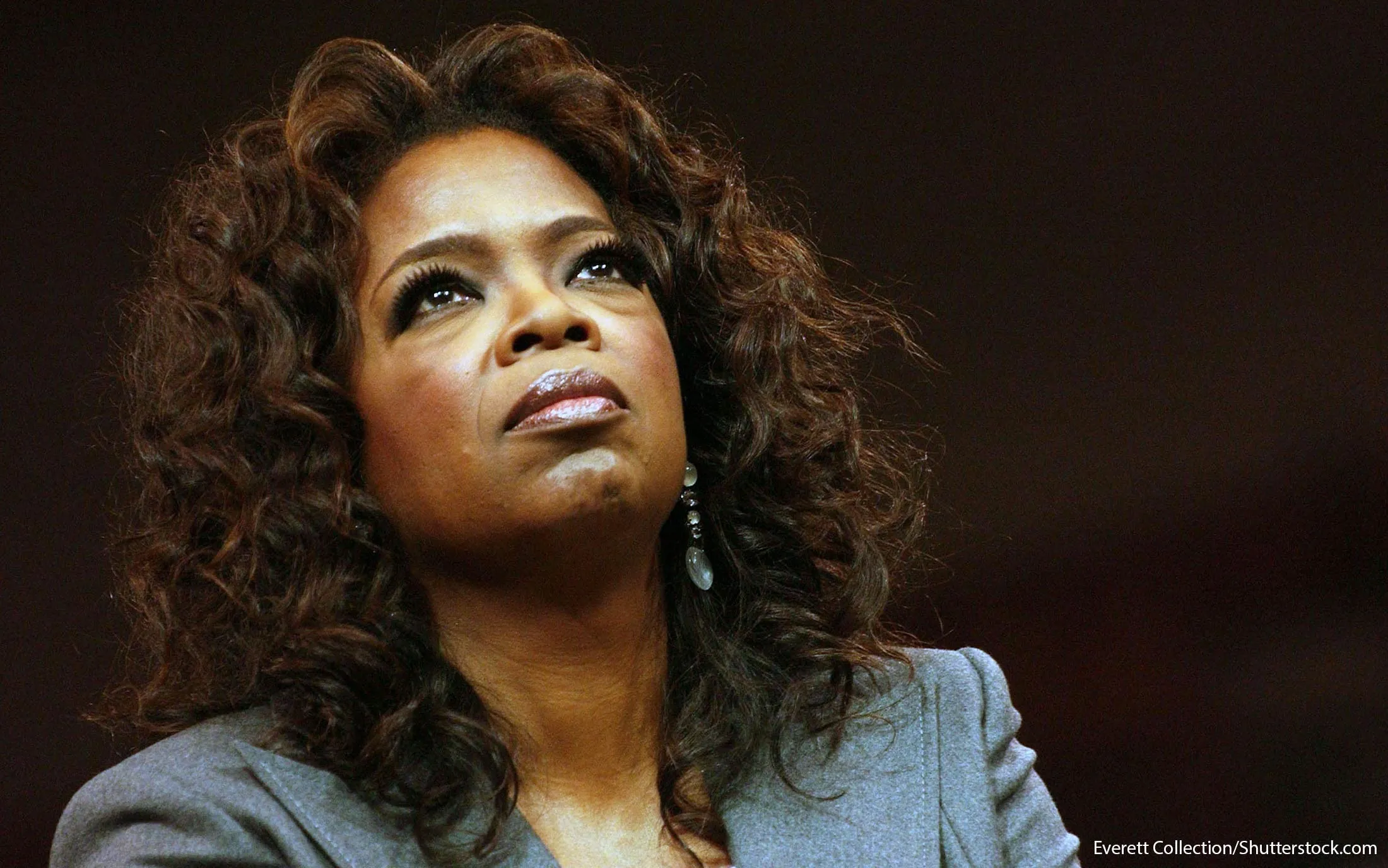 On May 4, John Kasich — the last remaining challenger in a Republican field that was once 17 candidates strong — suspended his presidential campaign. That left billionaire businessman and television celebrity Donald Trump as the GOP's presumptive nominee.
Trump bases his presidential qualifications on a business empire, which includes $2.18 billion in New York City real estate, a global network of golf courses worth $366.6 million and an impressive array of personal toys that includes two helicopters, a Boeing 757 and a Cessna jet. Forbes estimated Trump's net worth at $4.5 billion.
Although he's rich and well connected, his detractors point to his checkered past, which includes a failed airline, several bankrupt casinos, a failed mortgage company and Trump University, which is facing class-action lawsuits for allegedly bilking students, according to Rolling Stone.
Looking at other U.S. billionaires — in terms of career accomplishments, philanthropic endeavors and other pursuits involving public policy, social justice and foreign relations — raises the question of who might be a better candidate. See which billionaires are arguably more qualified to be president than Donald Trump.
Make Your Money Work Better for You
1. Michael Bloomberg
Former New York City mayor Michael Bloomberg appeared to be laying the groundwork for an independent 2016 presidential run. However, he decided against it because he felt entering the race would help fellow New Yorker Donald Trump, according to The New York Times.
An ad produced in anticipation of a Bloomberg run touted the billionaire businessman's three successful terms as mayor of America's largest city. A self-made man, Bloomberg parlayed working-class roots into a net worth of $43.5 billion, which places him among the world's richest people, according to Forbes.
He built from scratch Bloomberg L.P., a media company that employs more than 15,000 people. A major philanthropist, Bloomberg has worked for causes such as health and criminal justice. He also helped develop New York City's security infrastructure in the wake of the Sept. 11, 2001, terrorist attacks.
2. Oprah Winfrey
The undisputed queen of daytime talk shows, Oprah Winfrey has a net worth of $3.1 billion, according to Forbes. Born in rural Mississippi in 1954, she overcame childhood poverty and sexual abuse to become one of the richest and most influential women in the world.
She hosted the globally successful "Oprah Winfrey Show" for 25 years, earned an Academy Award nomination for her role in "The Color Purple," launched the OWN television network and developed a production company, Harpo. In 2015, she bought a 10-percent stake in Weight Watchers.
She was the world's richest African-American and the world's only black billionaire for three years running, according to Forbes, via Biography.com. Oprah founded the Angel Network, which raised $51 million for global youth charities. She helped pass child abuse legislation in the 1990s, and in 2013, she was awarded the Presidential Medal of Freedom, the highest civilian honor.
3. Bill Gates
Bill Gates' $75.9 billion net worth makes him the richest person in America for 22 years in a row, according to Forbes. More than just a very rich presidential candidate, Gates would bring to the job what Forbes calls his "reputation as a serious thinker about the world's problems."
Gates launched the Bill and Melinda Gates Foundation, which tackles large, complicated issues like healthcare in developing countries. At the 2015 United Nations climate talks, he announced the formation of the Breakthrough Energy Coalition, which consists of 20 billionaires who have vowed to invest in clean energy.
By founding Microsoft, the world's largest software company, Gates helped usher in the era of personal computing through the development of early operating systems for IBM and, eventually, the ubiquitous Windows platform. More than just a technical genius, Gates proved to be a shrewd and aggressive businessman before unifying the world's richest people for philanthropic efforts.
Make Your Money Work Better for You
4. Eric Schmidt
Former Google CEO and current executive chairman of Google's new parent company Alphabet, Eric Schmidt transformed degrees in electrical engineering and computer science into a $10.4 billion fortune, according to Forbes. Other than proven business acumen, Schmidt has several other qualities that would make an excellent billionaire president.
He has gained entry into some of the world's most secretive and restrictive regimes — including North Korea, Saudi Arabia and Cuba — to advocate for increased internet access. He also sat with prominent world leaders, including Pope Francis, whom he met at the Vatican in 2016, according to Forbes.
Prior to his decade-long stint as the head of Google between 2001 and 2011, during which he changed the way the world gathered information, Schmidt held executive positions at Sun Microsystems and Novell. He is also a founding partner of a venture capital firm that invested heavily in startups such as Uber, reports Forbes.
5. Larry Page
Google cofounder and two-time CEO Larry Page now holds the title of CEO at Alphabet, which in February 2016 surpassed Apple as the world's most valuable company. He has a net worth of $36.2 billion, according to Forbes.
Called "the most ambitious CEO in the Universe" by Fortune, Page channeled his insatiable appetite for innovation into Google X, the braintrust behind Google's self-driving cars, airborne wind turbines and experimental stratospheric balloons that could one day beam internet access to the entire planet.
Page served as Google CEO from 1998-2001, and again from 2011-2015. During his second tenure, Google grew in value by more than 20 percent three years in a row, according to Fortune.
6. Jeff Bezos
Jeff Bezos' $61.8 billion net worth makes him the third-wealthiest person in America and the fifth-wealthiest person in the world, according to Forbes. He founded and serves as CEO of Amazon, the company that changed, and continues to dominate, the online retail landscape. Amazon had a record-setting 2015, finishing the year with more than $100 billion in revenue.
Bezos' aerospace company, Blue Origin, successfully launched a rocket into sub-orbit and then landed it back on Earth. In January 2016, he personally flew a reporter for The Washington Post — which Bezos owns — back to the United States after the reporter was released from prison in Iran.
He also showed a critical type of political acumen required by seemingly all high-level politicians — Bezos successfully managed a potential scandal in the form of a newspaper story about Amazon's working conditions.
Make Your Money Work Better for You
7. Sheryl Sandberg
Facebook COO Sheryl Sandberg helped the world's most famous social network go global, go public and expand digital revenue. After serving as a Google executive, Sandberg joined Facebook in 2008. Four years later, she became the first woman on the company's board. Her net worth is $1.36 billion, according to Forbes.
A renowned philanthropist, Sandberg donated $30 million in Facebook stock to the Sheryl Sandberg Philanthropy Fund, which backs her nonprofit Lean In — an organization dedicated to backing woman in the workplace. "Lean In" is also the title of her best-selling book.
Sandberg would bring an impressive economic resume to the Oval Office. A Harvard MBA, she served as a World Bank economist and chief of staff to Treasury Secretary Larry Summers.
8. David or Charles Koch
David and Charles Koch are not only brothers, but net worth twins, each claiming fortunes of $48.3 billion, according to Forbes. The executive vice president and CEO of Koch Industries, respectively, the Koch brothers have been major players in the American political landscape for decades. Although they have yet to endorse a candidate, the brothers have campaigned to raise and spend nearly $900 million on conservative causes and candidates.
Charles Koch has held the position of chairman since 1967, and during his tenure he took the company from being valued at $50 million to $100 billion — the second-largest private company in America. David Koch runs the company's chemical technology business, according to Forbes.
Aside from business and politics, the Koch brothers are also active philanthropists. David Koch alone donated more than $1.2 billion to charitable causes in his lifetime.
9. John Arnold
When he worked for Enron, John Arnold reportedly made $750 million for the scandal-plagued and now-defunct company in a single year — 2001 — when he was still in his 20s. The founder of Centaurus Advisors, Arnold has a net worth of $2.5 billion, much of which can be traced to his drive to identify market inefficiencies in his own fund after Enron collapsed, according to Forbes.
In 2012, when he was just 38 years old, Arnold closed his hedge fund and dedicated himself to philanthropy. His efforts focus on public policy, including the Coalition for Public Safety, in which the Koch Brothers and the NAACP are involved, according to Forbes.
Arnold is believed to have invested $1.2 million to develop an algorithm that helps judges determine if a defendant is likely to skip bail. He also invested money in programs to reduce the recidivism rates of released inmates, according to The New York Times.
Make Your Money Work Better for You
10. Mark Cuban
Like Donald Trump, Mark Cuban is a TV star and billionaire businessman. The owner of the Dallas Mavericks and co-host of "Shark Tank," Cuban has a net worth of $3.2 billion, according to Forbes.
Cuban recently confirmed reports that he was recruited to run against Trump. He claims to have considered the challenge, but decided that his entry would have been too late, according to CNN. Cuban said he was confident that he could have easily dispatched both Trump and likely Democratic nominee Hillary Clinton, and called the two inept at social media outreach to millennials.
Although he has ruled out a real-life run — at least in 2016 — Cuban has on-screen credentials to justify a campaign. He played the president of the United States in "Sharknado 3: Oh Hell No!"
About the Author