8 Celebrities Who Forgot to Pay the Tax Man
If you've ever worked for yourself as a sole proprietor, or have been a contract worker, there's a chance that you have had to pay your own taxes because they're often not deducted for you.
Without a good tax professional in your corner to make sure you make the appropriate tax payments to the IRS out of your checks, you may find yourself owing Uncle Sam big time. (See Why you need a tax professional).
Plenty of celebrities found this out the hard way after taking in check after check without dishing any money over to the IRS. Here are a few of the biggest cases of celebs who suffered after not knowing – or conveniently forgetting – to pay their taxes.
Photo by nicogenin
1. Wesley Snipes
Another big movie star, Wesley Snipes, found himself in major tax trouble when he was charged with conspiracy to defraud the U.S. government, filing a false claim for a $7 million refund and failing to file tax returns over six years starting in 1999 that totaled $15 million.
After fleeing the country for some time, he was eventually arrested and sentenced to three years in jail.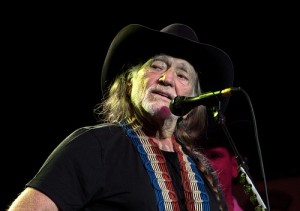 Photo by Bob Jagendorf
2. Willie Nelson
This famous country singer found himself in a heap of trouble after the IRS claimed that he owed more than $16 million in back taxes in 1991. As a result of this mishap, the IRS seized his possessions, including tons of unpublished songs. To pay back his debt, he agreed to sign over the royalties of an album made from the songs the IRS seized.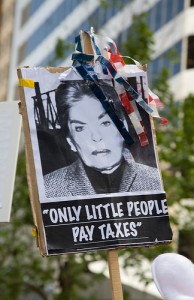 Photo by Laughing Squid
3. Leona Helmsley
Known as the "Queen of Mean," this hotel magnate declared, "We don't pay taxes. Only the little people pay taxes."
However, she found out the hard way that nothing could be further from the truth when she was sentenced to four years in jail for owing more than $2.6 million in taxes from phony business expenses.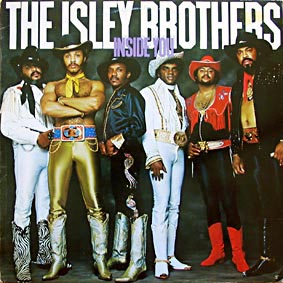 Photo by testspiel
4. Ronald Isley
The lead singer of the legendary R&B group, the Isley Brothers, was forced to serve a 37-month jail sentence after being charged with five counts of tax evasion as well as one count of willful failure to file a tax return. The amount he owed totaled a whopping $3.1 million.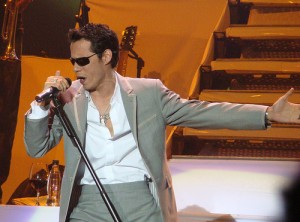 Photo by mundocarrete
5. Marc Anthony
J. Lo's hubby found himself in trouble when he was found guilty of avoiding his tax obligations four years in a row. He ended up owing $2.5 million and was able to settle with the IRS without jail time.
6. Richard Hatch
Who would ever think that winning a reality show would result in tax obligations? The IRS thought it when it found first-season Survivor winner Richard Hatch guilty of neglecting to pay taxes on is $1 million winnings, as well as $327,000 in earnings from a Boston radio show and $28,000 in income from rental property.
As a result, he served a 51-month prison term, and is now obligated to pay back taxes and serve an additional three-year supervised term.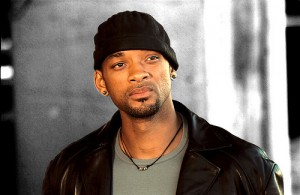 Photo by respirasyyo
7. Will Smith
Back when Will Smith was known as "The Fresh Prince of Bel Air," he was found guilty of failing to pay $2.8 million in taxes that he owed from the show's earnings. As a result of his action, 75 percent of his income was garnished by the IRS.
8. Joe Francis
The guy from "Girls Gone Wild" fame managed to top this list with an unbelievable $20 million owed after allegedly deducting tons in false business expenses. Even though he owed a lot of money, because he had already served 301 days in jail, he was sentenced to time served and one year of probation.
If celebrities can get in trouble for tax evasion, you can too. So be sure to file your return on time – and most importantly, pay your taxes!