Elon Musk Donates $480K to Flint Schools, Continues SEC Damage Control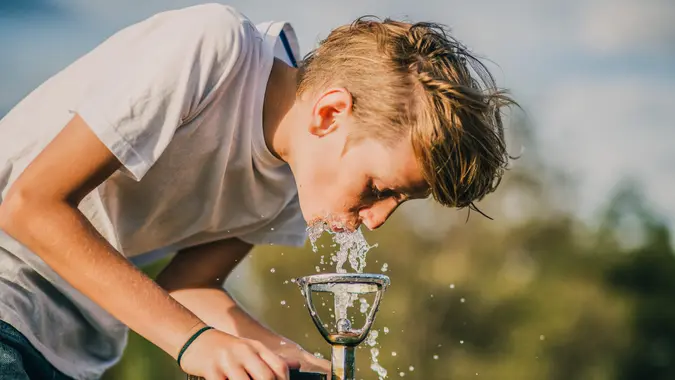 SolStock / Getty Images
Tesla CEO Elon Musk is in hot water with the U.S. Justice Department as a result of his Twitter activity.
Musk just made a huge donation to the Flint, Michigan school district in Oct. 2018.
Musk could be using the benefits of philanthropy to do damage control and restore public perception of his leadership.
Recent news about Elon Musk's controversial Twitter activity, his public pot use and his stepping down as chairman of Tesla has not inspired confidence in his leadership ability. But the news is just a drop in the bucket if you take a look at his history of doing good. Perhaps Musk's most recent philanthropic moves are aimed at controlling damage resulting from his recent indiscretions, but if you take a look at his history, you'll find that he's been giving back for a long time.
Click to see the five best investments if you want off the Tesla stock rollercoaster.
Because of Musk, Flint, Michigan schools will be able to provide safe drinking water for their students. The Musk Foundation donated money to Flint Community Schools in early October 2018 to install new ultraviolet water filtration systems for fountains. Musk's $480,350 charitable donation will enable Flint schools to install the new systems for all of their school buildings.
Is this news helping Musk direct attention away from the SEC and Justice Department investigations? Probably. Did he make the donation just to accomplish that? Probably not. Musk has been a major force in philanthropy for a long time, spending his fortune — which is estimated to be $19.7 billion, according to Forbes — to help those less fortunate.
Make Your Money Work Better for You
More Than a Do-Gooder: Despite Controversial Tweetstorm, 5 Reasons You Should Still Invest in Elon Musk
Musk Signed the Giving Pledge With Billionaires Gates and Buffett
When Musk first tweeted that he intended to help Flint with its water problem in July 2018, some were skeptical. But now, Flint will have the new filtration systems in 12 schools — as well as the district's administration building — by the end of January 2019.
Check Out: See How Jeff Bezos' $2B Charity Compares to Buffett, Gates and Zuck
In September 2017, Musk's humanitarian efforts included a $15 million donation to the Global Learning XPRIZE, a program designed to "[empower] children to take control of their own learning." His support will help provide and strengthen the basic education foundation that so many underdeveloped countries lack.
In October 2017, Musk also used Tesla to help hurricane victims in Puerto Rico, who had virtually no clean water or electricity and had limited access to healthcare. He was among the first to help, sending Powerwall battery systems to help restore electricity. Tesla employees installed the systems, and Musk donated an additional $250,000 toward the disaster relief effort.
Make Your Money Work Better for You
See: Warren Buffett and Others Who Aren't Leaving a Fortune to Their Kids
Elon Musk is also involved in the Giving Pledge, which Bill Gates and Warren Buffett created in 2010. By joining the movement, the world's wealthiest individuals and families pledge that during or after their lifetime, the majority of their wealth will go to philanthropy. Musk joined the list in 2012 and promised to leave at least 50 percent of his wealth to philanthropic causes.
Click to read more about how Wells Fargo gave Jimmy Carter $250,000 to build affordable housing.
More on Business People and Net Worth