How 2019's Newest Billionaires Got Their Start

9 min Read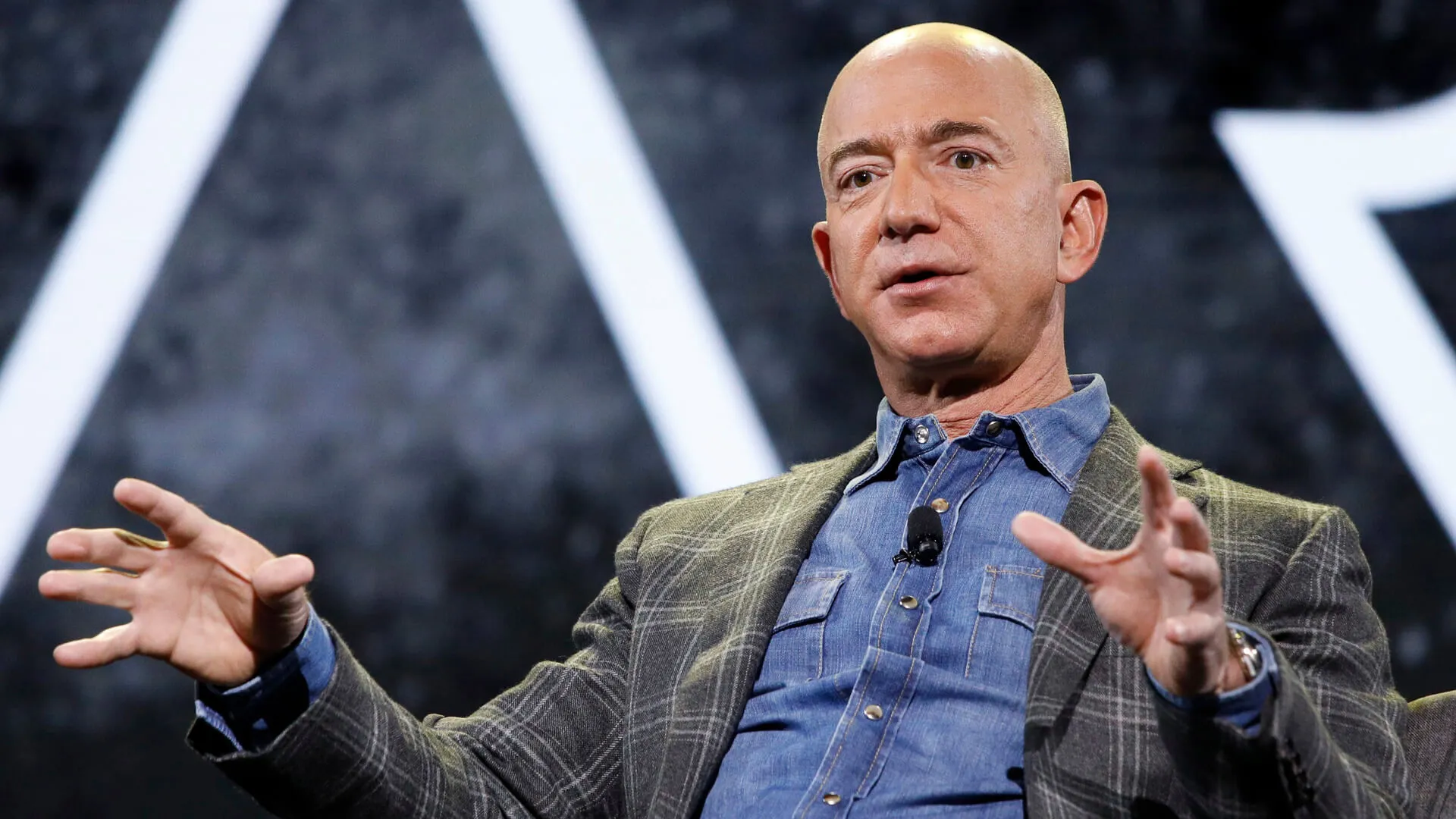 Only a very small fraction of the population ever reaches billionaire status. According to Forbes, there are 2,153 billionaires in the world, which is 55 fewer than last year. While people continue to drop off the Forbes billionaires list each year, some have been long-time staples, like Amazon CEO Jeff Bezos — with a net worth of $131 billion, he maintains the top spot as the richest person in the world. Bill Gates and Warren Buffett round out the top two and three, and other familiar faces on the list of richest people include Mark Zuckerberg, Michael Bloomberg, and Charles and David Koch.
But there are some new faces as well, with 195 people reaching that elusive 10-figure net worth for the first time in 2019. These newcomers have a combined worth of $362 billion and come from across the world and from different industries. Keep reading to find out how some of these notable new billionaires got their start.
Make Your Money Work Better for You
Kylie Jenner
Net worth: $1 billion
How she made her money: Cosmetics
Kylie Jenner grew up in the public eye as one of the stars of the long-running reality show "Keeping Up With the Kardashians." Jenner parlayed her TV fame into a social media following and turned her huge fanbase into potential customers with the launch of her beauty brand, Kylie Cosmetics. Jenner maintains 100% ownership of the brand, which made an estimated $360 million in sales in 2018. Jenner is the youngest self-made billionaire ever, according to Forbes.
David Fattal
Net worth: $1.4 billion
How he made his money: Hotels
Born to two Iraqi refugees in Israel, David Fattal got his start in the hotel business working jobs as a receptionist, bellhop, security guard and salesman, Forbes reported. He loved working in hotels so much that he decided to start his own in 1999 and quickly found success. Fattal Hotels now owns and operates 40 locations in Israel, as well as the Leonardo Hotels in Europe. The company went public in February 2019.
Tatyana Bakalchuk
Net worth: $1 billion
How she made her money: E-commerce
Tatyana Bakalchuk was working as a teacher when she got the idea for her e-commerce company, Wildberries. Bakalchuk was on maternity leave and realized how difficult it was for new mothers like herself to go out and shop for clothing for themselves while taking care of a newborn. So, with the help of her IT technician husband, she launched Wildberries in 2004, which now sells thousands of products to millions of customers in Russia, Kazakhstan, Armenia and Kyrgyzstan, Forbes reported. 
Matthew Calkins
Net worth: $1.4 billion
How he made his money: Software development
After graduating from Dartmouth in 1994, Matthew Calkins got a job at MicroStrategy, a business software vendor that was hugely successful during the time of the dot-com bubble. Five years later, he left to launch the software development service Appian with three of his friends. The company went public in 2017 and is now worth $2.1 billion, according to Forbes. Calkins owns just under half of the company. 
Make Your Money Work Better for You
Kenny Park
Net worth: $1 billion
How he made his money: Handbags
Kenny Park assumed he would join his father's fishing company when he grew up, but ended up forging his own path. His love of travel inspired him to explore the world outside of his native South Korea, and since the country was under military rule, he decided working at an export company was his best bet to go overseas. Even though he was overqualified for the role, he took a job at a small handbag manufacturer called Chungsan. Over seven years at the company, he worked his way up to head of development and sales, and in 1987, he borrowed $30,000 from his father to launch his own company. Simone Accessories now manufactures 30 million handbags, purses and wallets a year for companies that include Michael Kors, Coach, Marc Jacobs and Alexander Wang, Forbes reported. 
Adam Bowen and James Monsees
Net worth: $1.1 billion each
How they made their money: E-cigarettes
Adam Bowen and James Monsees were both long-time smokers when they met at design school at Stanford University. They wanted to create a cigarette alternative for smokers, and using their product design backgrounds, they came up with what is now the e-cigarette giant Juul. The company was valued at $38 billion in late 2018, and its sales for last year alone topped $1 billion, Forbes reported.
Anastasia Soare
Net worth: $1.2 billion
How she made her money: Eyebrow products
Romanian-born Anastasia Soare immigrated to the United States in 1989 and got a job in a Los Angeles beauty salon, where she introduced a new brow-shaping service to her clients that she dubbed the "golden ratio" method. In 1997, she opened her own flagship salon in Beverly Hills, and in 2000, she launched her Anastasia Beverly Hills product line. The company is now valued at $3 billion, with over 480 products sold at over 3,000 stores, Forbes reported.
Make Your Money Work Better for You
Dani Reiss
Net worth: $1.3 billion
How he made his money: Down jackets
Dani Reiss inherited his grandfather's outerwear business, Canada Goose, in 2001, and has since propelled it to new levels of profitability. The company's signature down jacket — which sells for over $1,000 — has become ubiquitous in major cities like London, New York and Tokyo as soon as the weather turns cold. Reiss took the company public in 2017, and the stock has tripled since then. In 2018, sales reached $450 million, Forbes reported.
Pavel Baudis
Net worth: $1.6 billion
How he made his money: Antivirus software
Czech cybersecurity entrepreneur Pavel Baudis was working as a software engineer when he successfully developed a software program that could defeat the "Vienna" computer virus in 1988. He co-founded the company AWIL to sell the software, which he spun out into the company Avast after the fall of communism. Avast now has more than 435 million users, and went public in May 2018, Forbes reported.
Kathy Fields and Katie Rodan
Net worth: $1.5 billion each
How they made their money: Skincare products
Dermatologists Kathy Fields and Katie Rodan were inspired by their own patients to develop a skincare line that met their patients' needs and that was accessible to everyone. Their first product was the immensely successful Proactiv, which they sold the rights to in 2016 for an estimated $50 million, according to Forbes. What propelled them to billionaire status was the launch of multilevel marketing firm Rodan + Fields, which boasts $1.5 billion in sales of their new line of skincare products that now goes beyond the teen acne market. 
Daniel Lubetzky
Net worth: $1.1 billion
How he made his money: Healthy snack bars
Before founding Kind Healthy Snacks, the maker of the popular Kind bars, Daniel Lubetzky founded a marketing, consulting and distribution company called PeaceWorks in 1994. While traveling for work, he came across a whole fruit and nut bar in Australia that became the inspiration for Kind bars. He launched Kind in 2004, and 2 billion bars have sold to date, according to Forbes.
Make Your Money Work Better for You
Jeffrey Talpins
Net worth: $1.7 billion
How he made his money: Hedge fund
Jeffrey Talpins used to work as a fixed-income trader for Citigroup and Goldman Sachs. He now runs Element Capital Management, which has been one of the best-performing hedge funds since its founding in 2005. The firm, which specializes in macro trading, now has $17 billion under management, Forbes reported. 
Clive Palmer
Net worth: $1.8 billion
How he made his money: Mining
Clive Palmer has built his fortune through mining, but his first job was actually in real estate, according to Encyclopedia Britannica. Palmer dropped out of college in 1975 to become a real estate agent and has said that he made $40 million (Australian) through his property sales company by the early 1980s. In 1984 he switched gears and established the mining company Mineralogy, which acquired Australian gold and iron deposits that were formerly owned by American mining companies. Palmer also went on to be a member of the Australian Parliament.
Daniel Ek
Net worth: $1.8 billion
How he made his money: Music streaming
Daniel Ek caught the entrepreneurial bug early. At age 14 he started making commercial websites in his school's computer lab, charging $5,000 a pop. He recruited and trained friends to help increase his business' output, and was soon netting $15,000 a month, Forbes reported. He got a job working in search engine optimization while he was still in high school, and was a self-made millionaire by his early 20s after creating and selling a computer program for a Stockholm-based ad network. Then, in 2006 he co-founded Spotify, and the rest is history.
Luciano Hang
Net worth: $2 billion
How he made his money: Department stores
Brazilian billionaire Luciano Hang found success early on. He co-founded his department store chain, Havan, when he was just 24, Forbes reported. The company had a record year in 2017 with $1.2 billion in sales.
Make Your Money Work Better for You
David Steward
Net worth: $3.5 billion
How he made his money: IT provider
David Steward truly came from humble beginnings — he grew up milking cows and slopping hogs on his family farm, Forbes reported. His first job out of college was as a salesman for the Missouri Pacific Railroad Company. Things took a turn for the richer when he co-founded IT provider World Wide Technology in 1990, which now counts Citi, Verizon and the federal government among its customers. The company has now made $11.2 billion in sales, and Stewart has a 59% stake.
Martin Lorentzon
Net worth: $2.5 billion
How he made his money: Music streaming
Before co-founding Spotify with Daniel Ek in 2006, Martin Lorentzon already had years of experience in Silicon Valley under his belt. He held senior roles at the search engine Alta Vista in the 1990s, and he took European ad network Tradedoubler public. Lorentzon currently owns 12% of Spotify's shares, according to Forbes.
Colin Huang
Net worth: $16.5 billion
How he made his money: E-commerce
Colin Huang has the highest net worth of the new additions to Forbes' list of the wealthiest people in the world, the site reported. Huang started his career in tech with internships at Microsoft at both its Beijing and Seattle locations and landed a job at Google in 2004. He went on to start several of his own companies, including the online gaming company Xinyoudi and the online e-commerce platform Ouku.com. His most successful venture to date is the Chinese online discount retailer Pinduoduo, which raised $1.6 billion in a U.S. IPO in 2018.
More From GOBankingRates
About the Author