How Much Would These Billionaires Lose If the Stock Market Crashed?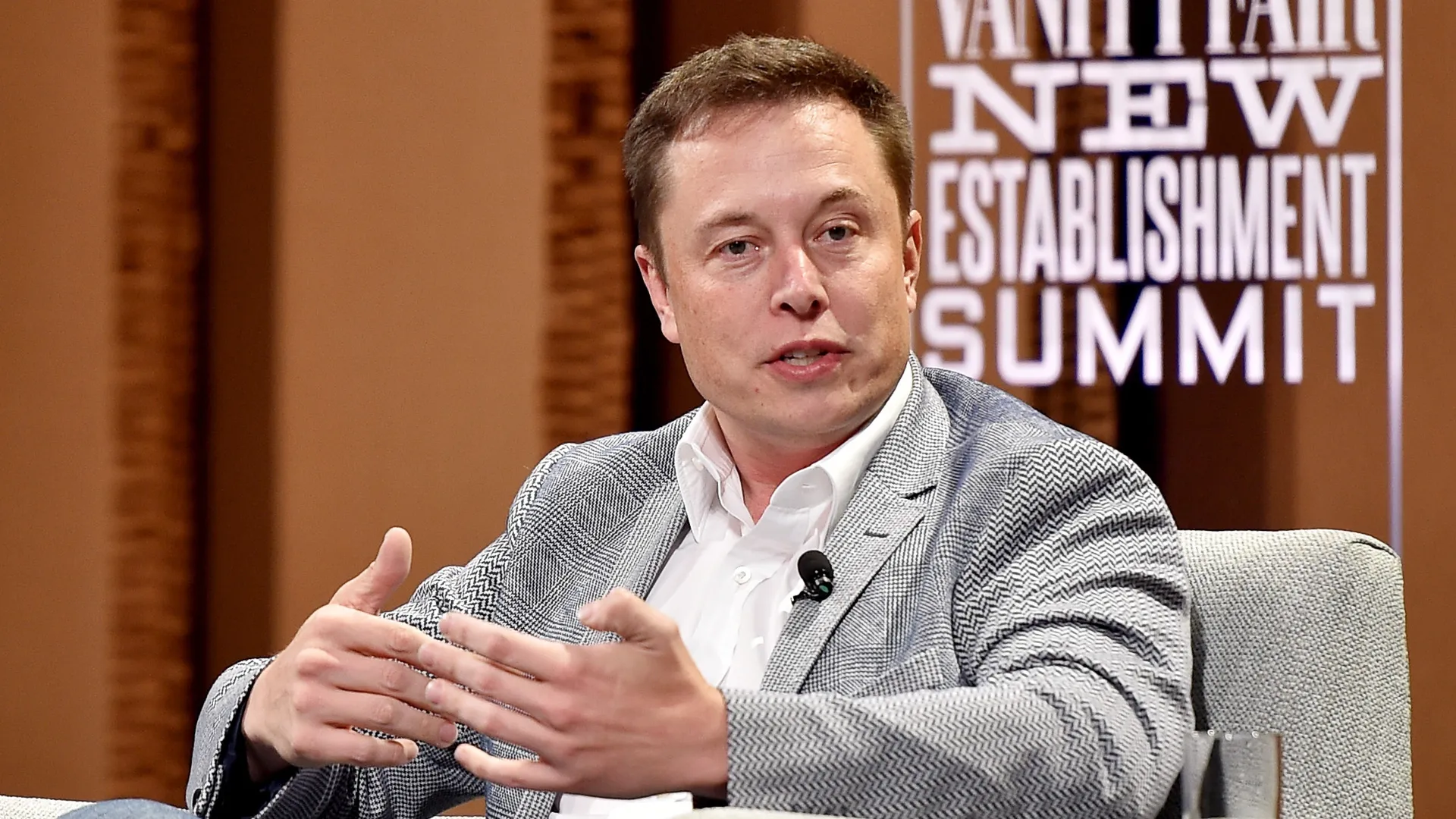 Everyone has his own way of reacting when the stock market plummets. You might have no problem keeping your cool. Others might panic and rush to look at their 401k statements and stock portfolios and wonder how long it will take for those investments to recover.
But have you ever thought about how the world's billionaires feel after the market crashes — especially those who have a good chunk of their net worth tied up in a single company?
Click through to see the top market meltdowns over the past 50 years — and how much these billionaires would stand to lose if the market melted down again.
Jeff Bezos
Net worth: $111.6 billion
Jeff Bezos is the founder, president, chief executive officer and chairman of the board of Amazon.
Bezos owns 79,896,533 shares of Amazon stock, according to financial market website ADVFN. As of Feb. 13, 2018, the stock was trading at $1,137.59 per share.
See who ranks alongside Jeff Bezos as the world's richest billionaires.
How Much Bezos Would Lose
A stock market crash is often defined as a severe drop — usually 20 percent or more — in a stock index over a period of a few days.
If Amazon stock were to drop by 20 percent, Bezos' net worth would decline by $18,177,899,395.09.
Yes, that's $18 billion. But for the richest person in the world, it's hardly something to cry over.
Make Your Money Work Better for You
Bill Gates
Bill Gates is the founder and technology adviser of Microsoft. Although he is no longer active in the day-to-day running of the business, he still owns a sizable portion of it.
According to a Securities and Exchange Commission beneficial ownership form filed by Gates' attorney in Aug. 14, 2017, Gates owns 102,992,934 shares of Microsoft. The stock traded at a price of $89.93 on Feb. 13, 2018.
How Much Gates Would Lose
A 20 percent decline in Microsoft's stock price would put a dent in Gates' net worth to the tune of $1,852,430,910.92.
Warren Buffett
Net worth: $84.1 billion
Warren Buffett began buying shares of Berkshire Hathaway in the early 1960s. The textile company was facing economic challenges, and Buffett continued to buy the stock until he gained control of the company in 1965.
Buffett now owns 282,511 shares of Berkshire Hathaway A stock, according to a Jan. 3, 2018, filing with the SEC. That amount may not sound like a lot until you realize the stock traded at $297,500 per share on Feb. 13, 2018.
Buffett also owns 129,657 shares of Berkshire Hathaway B stock, which traded at $197.99.
How Much Buffet Would Lose
A 20 percent loss on Berkshire Hathaway's A shares would cost Buffett an astronomical $16,809,404,500.
Meanwhile, a 20 percent drop in his position of B shares would mean a further decline of $5,134,157.89 in Buffett's net worth.
Mark Zuckerberg
Net worth: $71.1 billion
Mark Zuckerberg is the founder, chairman and CEO of Facebook, a company he famously founded in his Harvard dorm room. Zuckerberg still runs the company on a day-to-day basis, and, like Gates and Buffett, has been vocal about his desire to do good with his money — though he won't be leaving any of it to his kids.
According to stock market and economics news site DaveManuel.com, Zuckerberg owns 475,145,004 shares of Facebook stock, which closed at $173.15 on Feb. 13, 2018.
Make Your Money Work Better for You
How Much Zuckerberg Would Lose
If Facebook stock were to tank 20 percent, Zuckerberg's wallet would be lighter by $16,454,271,488.52.
Larry Ellison
Net worth: $58.4 billion
Larry Ellison is the founder, chief technology officer and chairman of Oracle Corporation, a global provider of enterprise cloud computing and a technology stalwart since 1977.
Ellison's number of Oracle shares is 1,131,221,417, according to his most recent filing with the SEC on Dec. 22, 2017. The stock recently traded at $48.49 apiece.
How Much Ellison Would Lose
Ellison would see his net worth drop by $10,970,585,302.07, if his company's shares tumbled 20 percent.
Sergey Brin
Net worth: $47.5 billion
Sergey Brin famously co-founded Google in a garage office space with Larry Page. In 2015, Google changed its name to Alphabet and effected a stock split which resulted in three share classes of stock. The two founders still control just over 50 percent of the voting rights to the company.
According to an SEC filing from Jan. 1, 2016, Brin owns 20,806,877 shares of Alphabet, Inc., Class C shares, which traded at $1,054.14 per share on Feb. 13, 2018.
How Much Brin Would Lose
A 20 percent plummet of Brin's Alphabet Class C shares would result in a loss of $4,386,672,264.15.
Jim Walton
Net worth: $46.4 billion
Jim Walton is one of four heirs of Sam Walton, who founded the retailing juggernaut Walmart. Jim directly owns 10,507,224 shares of the company his father founded, according to ADVFN. The shares closed at $100.98, on Feb. 13, 2018.
Jim's brother S. Robson and sister Alice have similar fortunes. Another brother, John, was killed in a plane crash in 2005 so his Walmart shares have passed on to his heirs.
How Much Walton Would Lose
If Walmart shares took a 20 percent tumble, Jim's net worth would decline by $212,203,895.90. His brother and sister would each lose approximately the same amount.
Make Your Money Work Better for You
Sheldon Adelson
Net worth: $38.6 billion
Sheldon Adelson is chairman and chief executive officer of the Las Vegas Sands Corporation.
Adelson owns 66,218,635 shares of Las Vegas Sands directly, according to a Dec. 31, 2017 filing with the SEC, and another 12,566,710 shares are owned indirectly by an Adelson family investment vehicle. Additionally, 313,023,258 shares are owned by Adelson's wife, either directly or indirectly.
The total number of shares owned directly or indirectly by Adelson and his wife is 391,808,603.
How Much Adelson Would Lose
If the closing price of $73.15 on Feb. 13, 2018, of Las Vegas Sand stock were to drop by 20 percent, the Adelsons' investment would decrease in value by $5,732,159,861.89.
Phil Knight
Net worth: $29.6 billion
Phil Knight, co-founder and chairman emeritus of Nike. He started the company as a partnership in 1968 and turned it into the largest athletic footwear, apparel, and equipment company in the world.
According to a Dec. 27, 2017, SEC filing, Knight owns 19,010,687 shares of Nike Class B stock, which would were valued at $1,252,233,952.69 as of Feb. 13, 2018.
Knight also owns 26,054,487 shares of Nike Class A convertible stock, which doesn't trade publicly, but can be converted to Class B shares. A market plunge would not affect these shares, preserving much of Knight's wealth in the case of a crash.
How Much Knight Would Lose
A 20 percent drop in the price of Nike Class B stock would cost Knight $250,446,790.54.
Elon Musk
Net worth: $20.4 billion
Elon Musk is no stranger to stock market volatility. His company, Tesla Motors, has seen its share of ups and downs, but its stock was trading at $323.66 on Feb. 13, 2018.
Although the CEO might earn a smaller salary than you, he still owns 33,632,421 shares of the electric carmaker, according to an April 21, 2017 filing with the SEC.
How Much Musk Would Lose
A 20 percent drop in Tesla shares would mean Musk would lose $2,177,093,876.17.
Charles Ergen
Net worth: $13.6 billion
Charles Ergen co-founded DISH Network as EchoStar Communications in 1980. He is now chairman of the board of directors of both companies.
Ergen owns 208,113,664 shares of DISH, according to a May 30, 2017 SEC filing. DISH's stock closed at $44.33 on Feb. 13, 2018.
Make Your Money Work Better for You
How Much Ergen Would Lose
In the event of a 20 percent plunge in the stock price of DISH, Charles Ergen would lose $1,845,135,745.02.
Pierre Omidyar
Net worth: $10.5 billion
Pierre Omidyar founded eBay, the auction site that revolutionized the way people bought and sold products online. His most recent SEC filing shows that he owns 58,447,858 shares of eBay stock, which closed on Feb. 13, 2018 at $42.15 per share.
How Much Omidyar Would Lose
If a market meltdown caused eBay shares to drop by 20 percent, Omidyar's fortune would contract by $492,715,442,94.
Jan Koum
Net worth: $9.1 billion
Koum founded the popular messaging application WhatsApp in 2009. It is now one of the many companies that Facebook has acquired over the years after Koum sold it to the social media giant in October of 2014 for $22 billion in cash and stock, according to Forbes.
Despite having sold off a considerable amount of the 76.4 million shares he received from the sale, Koum still holds 28,717,925 shares of Facebook, per a March 31, 2017, SEC filing. The stock closed at $173.15 on Feb. 13, 2018.
How Much Koum Would Lose
A 20 percent drop in the price of Facebook stock would cost Koum a hefty $994,501,742.75.
David Filo
Net worth: $5.3 billion
Filo co-founded Yahoo in 1995 as an internet search tool. In 2017, Yahoo sold its operating business to Verizon Communications and the company was renamed Altaba, Inc.
Filo owns 70,666,390 shares of Altaba, which traded at $72.65 on Feb. 14, 2018.
How Much Filo Would Lose
Filo's stake in Altaba is worth about $5.1 billion, so a 20 percent reduction in the stock price would result in a loss of $1,026,782,646.70.
Frederick Smith
Net worth: $5.2 billion
Frederick Smith is chairman and CEO of FedEx. Smith founded the logistics company in 1971 and pioneered the concept of overnight shipping at a reasonable rate.
Smith owns 16,138,718 shares of FedEx, which traded at $240.72 per share on Feb. 14, 2018.
Make Your Money Work Better for You
How Much Smith Would Lose
A 20 percent decline in the price of FedEx shares would take $54,822,439.39 out of Smith's net worth.
Many of these billionaires have held their stock positions through both up and down markets, for two reasons. First, selling a large chunk of a single stock when they see a stock market crash coming would depress the stock's price, which is not in the best interest of someone who holds significant shares. Second, experienced investors know what to do during a stock market crash, which is to stay the course.
Next time you lie awake at night wondering if the stock market is headed for a correction, remember that there are people out there who stand to lose quite a lot of money.
All net worths are according to Forbes and were accurate as of Feb. 14, 2018.