How Ivanka Trump's Next Career Moves Will Grow Her Net Worth
How rich is Ivanka Trump? Find out.
Chip Somodevilla / Getty Images
First daughter Ivanka Trump was born into wealth, but she's worked hard to earn a reputation as a respected businesswoman in her own right. Not your average heiress, she's spent more time in the boardroom than on the party circuit. And as Trump prepares to celebrate her birthday on Oct. 30, the spotlight on her is brighter than ever.
Although Trump has been in the public eye her entire life, she made even bigger headlines when she helped her father pivot from billionaire businessman to POTUS. She also made the transition to federal employee herself, taking a job as an unpaid advisor to her father. However, that could soon turn into a paid role: Trump floated the idea of his daughter becoming the next U.S. United Nations Ambassador after Nikki Haley's exit. As America's first daughter turns 37, find out how Ivanka Trump earns her millions.
Click through to see Ivanka's favorite things — and how much they cost.
1/11
JStone / Shutterstock.com
Ivanka Trump's Net Worth: $300 Million
Widely known as President Trump's favorite child, Ivanka is worth $300 million, according to Celebrity Net Worth. Although it's far less than her father's net worth, it is notably higher than her sister Tiffany Trump's, who's worth just $10 million. Brothers Donald Trump Jr. and Eric Trump also have net worths of $300 million; Barron Trump, the youngest of the group, is just 12 years old.
First Kid Finances: How the Trumps' Fortunes Have Changed Since the 2016 Presidential Campaign
2/11
lev radin / Shutterstock.com
Ivanka Trump Clothing Sales
Despite a massive sales surge at the beginning of 2017, likely spurred from her father's blooming presidency, Ivanka shut down her clothing line in July 2018 in order to focus on her White House duties.
Inside Her Book: 7 Things Ivanka Trump's 'Women Who Work' Gets Right
3/11
Leonard Zhukovsky / Shutterstock.com
Ivanka Trump Fine Jewelry
The Ivanka Trump Collection included fine jewelry items, such as rings, earrings, necklaces and pendants. The luxe line was all about sparkles -- and high price tags.
Sales revenue from the collection hasn't been publicly disclosed. A March 2017 report from CNN revealed that Ivanka was shutting down her fine jewelry line to focus on more affordable costume items, though.
4/11
s_bukley / Shutterstock.com
The Future of the Trump Organization
Before her father became president, he helmed the Trump Organization, one of the largest privately held company in the U.S., according to research firm PrivCo. The company employed nearly 22,500 people and garnered $9.5 billion in revenue in 2015 according to the firm's report.
In 2013, Trump announced plans to divide his company among his oldest three children -- Donald Jr., Ivanka and Eric -- instead of naming a successor. At the time, Business Insider reported that Ivanka had taken the lead on company negotiations, while Donald Jr. handled leasing and Eric managed construction.
The dollar amount Ivanka will inherit is unclear, but it's sure to be a hefty sum.
Don't Miss: The Estimated Value of President Trump's Lavish Properties
5/11
Michael Vadon / Flickr.com
Ivanka Trump on the Campaign Trail
Largely considered one of her father's greatest assets, Ivanka played a major role in his success on the campaign trail. She attended numerous fundraisers on his behalf, but tickets to see the eldest Trump daughter in person weren't cheap. In September 2016, she headlined a Peoria, Ill. luncheon, where individual tickets started at $500 and went all the way up to $250,000 per couple.
What Melania Is Worth: See the First Lady's Net Worth
6/11
Dominique A. Pineiro / Flickr.com
Ivanka Trump's Husband's Net Worth: $800 Million
Although it's unclear how much of Jared Kushner's net worth is tied to his wife's fortune, he is currently valued at $800 million. Kushner works in the White House as a senior advisor to his father-in-law, President Trump. The job itself is unpaid, but Kushner and Ivanka managed to jointly make around $82 million from external sources in 2017.
Before marrying Ivanka in 2009, Kushner bought a majority stake in the New York Observer for nearly $10 million, according to the New York Times. He resigned from the publication and sold his stake to a family trust before taking an office at 1600 Pennsylvania Ave.
7/11
wyteone / Flickr.com
Ivanka Trump's Kids Vacation in Style
Ivanka puts in long hours at the office, but she also enjoys swapping her high heels for sandals on family vacations.
In December 2016, she and Kushner took their kids on a tropical retreat to the Four Seasons Resort Hualalai in Hawaii. Nightly rates at the five-star resort cost around $950, according to TripAdvisor.
Since her father took office, Ivanka has also taken her young family to his Mar-a-Lago home in Palm Beach, Florida. Specific costs associated with their visits haven't been made public, but the president's first three Florida trips cost taxpayers $10 million, according to The Washington Post.
8/11
Erik Cox Photography / Shutterstock.com
At Home With Ivanka Trump
Ivanka and Kushner currently reside in one of the most expensive ZIP codes in the nation. They rent a $5.5 million, 6,870-square-foot home in Washington, D.C.. However, it looks like they're looking for a new abode as of May 2018, unhappy with their current residence's size.
Before relocating to the nation's capital after her father's inauguration, Ivanka and her family lived in a four-bedroom New York City penthouse apartment, located in the Trump Park Avenue building.
Ivanka paid $1.52 million for another condo in the same building.  The property initially hit the market in October 2016 for $4.1 million, or $15,000 per month in rent. It has since been reduced to $10,450 in monthly rent.
Don't Miss: Ivanka Trump Dumps Fashion for Multimillion-Dollar Investments
9/11
Handout / Getty Images
Ivanka Trump's Wedding
It isn't entirely clear how much Ivanka and Kushner spent on their wedding in October 2009, but the event definitely wasn't cheap.
Married at Trump National Golf Club in Bedminster, New Jersey, Trump wore a Vera Wang gown estimated at $50,000 and jewelry worth $220,000. Flowers for the affair were arranged by wedding designer Preston Bailey, who charges as much as $100,000 for their nuptial expertise.
10/11
Debby Wong / Shutterstock.com
Ivanka Trump's First Job
Most kids work at the mall or in fast food joints for their first jobs, but a teenage Ivanka landed a deal with Elite Model Management for hers. High school was a balancing act for the now-first daughter, as she split her time between classes at Choate Rosemary Hall and modeling gigs.
Some of her most high-profile works include spreads in Elle, a charity runway show for Versace, a Tommy Hilfiger campaign and the cover of Seventeen magazine. Upon graduation, Trump gave up modeling to earn a degree from the University of Pennsylvania's Wharton School.
Up Next: Money Lessons You Can Learn From President Donald Trump
11/11
©AP/REX/Shutterstock
Ivanka Trump's Future as First-Daughter
Given her background and status, Ivanka Trump's future is about as limitless as one's future can be. Her net worth is almost certain to grow, given how much she continues to make even as an unpaid advisor, not to mention her husband's net worth exceeds her own by about $500 million. Even though she confirmed she will not take over the position as U.S. U.N. Ambassador, that doesn't mean her role or influence within the White House couldn't expand. Even though she once said that "I try to stay out of politics," you might recall when she took a seat among world leaders during 2017's G20 summit. With the Trump administration coming on two years into its existence, there is plenty of room -- and headline space -- for Ivanka to grow.
Click through to find out which of Ivanka's brothers commands $100,000 per speaking engagement.
More on Net Worth and Business People
We make money easy. Get weekly email updates, including expert advice to help you Live Richer™.
About the Author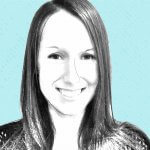 Laura Woods is a freelance writer with more than 10 years of experience. She specializes in a variety of topics, including marketing, personal finance, entertainment and lifestyle.
Her work has been featured on dozens of sites, including HuffPost, CNBC, Business Insider, Nasdaq, MSN, Yahoo, Fortune, Inc., Entrepreneur and POPSUGAR. She holds a Bachelor of Arts in Communications from the University of Pittsburgh and an MBA from Robert Morris University.