12 Inspiring Leaders Who Didn't Strike it Rich 'Til After 30
Good ideas come to those who wait.
Invision/AP/REX / Shutterstock.com
It's true that some entrepreneurial go-getters snagged their financial success early — in their teens or 20s — but there are also people who were successful later in life, especially if their fortune was self-made. Some of the stars of these business success stories got a boost or two on the way up, whereas others struggled for years before realizing their goals. Read on to learn about 12 business icons who found success after 30, instead of making it big in their 20s.
1/12
©Erik Pendzich/REX/Shutterstock
Jeff Bezos
Net worth: $130.9 billion
Out of all of the people who found success after 30, Jeff Bezos — who is currently the richest person in the world — is arguably the most iconic. Bezos launched the tech and online retailer powerhouse known as Amazon in 1995 at age 31. Since it first began, Amazon has rapidly evolved to include a mind-boggling array of products, a cloud-computing service, the Kindle e-reader and its own line of TV shows and movies. Net sales figures have also evolved, going from $510,000 in Amazon's initial year to almost $178 billion in 2017.
2/12
Featureflash Photo Agency / Shutterstock.com
Oprah Winfrey
Net worth: $2.7 billion
Oprah Winfrey found her calling as a talk-show host long before she made her billions. She got her first big break in 1986, at age 32, when her namesake talk show became nationally syndicated. Since then, Oprah has starred in movies, launched her own TV network and satellite radio show and established herself as a noted philanthropist. Now, with a net worth approaching $3 billion, Oprah ranks among the wealthiest self-made women in the U.S.
3/12
catwalker / Shutterstock.com
Reed Hastings
Net worth: $2.9 billion
After being penalized with a huge fee for a late video rental, the story goes, Reed Hastings decided it was time for a change. So, in 1997, at age 36, he co-founded a DVD-rental mail subscription service called Netflix and subsequently became the CEO the next year. About a decade later, Netflix added its popular streaming services. Today, Hastings is worth almost $3 billion.
Related: The Ups and Downs of Netflix's Stock as the Company Turns 20
4/12
©Ibl/REX/Shutterstock
Markus Persson
Net worth: $1.4 billion
Even though Markus Persson was writing computer code at the tender age of 8, he didn't make it big until after he founded his software company Mojang and created the ever-popular computer game "Minecraft" — the blocky, Lego-esque sensation — in 2009. At the end of 2012, at age 33, Persson had officially made it: Mojang had $230 million in sales that year. By 2014 Persson was ready to split with his company, selling both Mojang and "Minecraft" to Microsoft for $2.5 billion.
5/12
©Roger Askew/The Oxford Union/REX/Shutterstock
Jonah Peretti
Net worth: $200 million
No one can accuse Jonah Peretti of slacking. The internet entrepreneur co-founded The Huffington Post in 2005 at age 31 and BuzzFeed at 32. But it wasn't until 2011, when Peretti was 37, that he hit paydirt when The Huffington Post was sold for $315 million. Peretti currently serves as Buzzfeed's CEO; the social news and entertainment company has been valued at $1 billion.
Related: Where These 51 CEOs Went to College
6/12
©LEFTERIS PITARAKIS/AP/REX/Shutterstock
J.K. Rowling
Net worth: $650 million
Although J.K. Rowling is now worth hundreds of millions of dollars, she came from humble beginnings. Her first Harry Potter manuscript received multiple rejections until she finally was able to sell it for a lackluster $4,000 at age 34. Following the sale of that first book, Rowling began adding to the series, publishing two more Harry Potter books within a couple of years. In 1999 she achieved international success when her first three books in the seven-book series snagged the top three spots on The New York Times' best-seller list. By the next year, those three books had reached a record $480 million in sales.
7/12
Gilbert Flores/Variety/REX / Shutterstock.com
Sara Blakely
Net worth: $1 billion
Sara Blakely launched her now-iconic shapewear company Spanx when she was 29. The next year, in 2001, she managed to snag a contract with home shopping network QVC — right after she turned 30. During that first year of business, Neiman Marcus jumped on the Spanx train by placing a major order. Oprah also showed the product some love by deeming it good enough to make her "favorite things" list. In the years following her initial success, Blakely rolled out additions to her Spanx product line including bras, panties and jeans.
In 2012, Blakely graced the cover of Forbes magazine as the world's youngest self-made female billionaire. Her story is one legendary way people have struck it rich.
8/12
©Rob Latour/REX/Shutterstock
Reid Hoffman
Net worth: $1.7 billion
Before Reid Hoffman co-founded career network LinkedIn at age 35 and amassed his fortune, he was PayPal's executive vice president. In addition to reaping profits from LinkedIn, Hoffman is also a venture capital investor who has funneled $1.5 billion of his own money into impact investments — described by Hoffman as non-venture investments that are focused on bettering humanity in a measurable way.
9/12
ANDREA DELBO / Shutterstock.com
Tory Burch
Net worth: $800 million
At age 38, after her ex-husband fronted her $2 million in cash, Tory Burch began designing her fashion creations in her kitchen. The next year, in 2005, Oprah endorsed her fashion line, which catapulted her product sales to new heights. By 2013, Burch was a billionaire. Over the years, Burch's line has grown to include not only handbags, shoes and sunglasses but also swimwear, home and gift product lines.
These companies started in garages instead of kitchens.
10/12
Mike Windle / Getty Images
Evan Williams
Net worth: $1.8 billion
Evan Williams is no stranger to starting digital publishing companies. First, it was Blogger, then Twitter, then Medium. As the co-founder of Twitter, Williams initially realized success in 2006 when he was 34. Over more than a decade later, that initial success has evolved. The man whose Twitter handle is @ev, is now worth almost $2 billion.
Find Out: How Much Is Twitter Worth?
11/12
©STEPHANIE LECOCQ/EPA-EFE/REX/Shutterstock
Jack Ma
Net worth: $35.8 billion
In 1999, with 18 investors, $60,000 and a dream to join other successful entrepreneurs, Jack Ma's e-commerce company Alibaba was born. By the end of 2002, the company had made its first dollar in profits and the success snowballed from there. In 2007, 43-year-old Ma took Alibaba public, raising upwards of $1.5 billion and skyrocketing the Chinese company's value to $26 billion. In 2014, the company's IPO on the New York Stock Exchange ranked as the world's largest public stock offering, raising $25 billion. Ma's other business ventures include stakes in China's entertainment industry.
12/12
©Roger Askew/REX/Shutterstock
Peter Thiel
Net worth: $2.5 billion
Although Peter Thiel is now a billionaire, he had to start somewhere. In 1998, Thiel co-founded Confinity — a payment service between Palm Pilots — which merged with Elon Musk's X.com in 1999 to create e-commerce giant PayPal. Thiel earned his millionaire status at around age 35, after eBay acquired the company in 2002 for $1.5 billion. Following his windfall, Thiel invested in various startups, including Facebook in 2004. That same year, he co-founded Palantir Technologies, a firm focused on data analytics. Then, in 2005, Thiel started Founder's Fund, a venture capital firm that has invested in companies like Lyft and Airbnb.
Click through to read about entrepreneurs who turned their ideas into successful businesses.
All net worth information is according to Celebrity Net Worth unless noted otherwise. 
More on Business People and Net Worth
We make money easy. Get weekly email updates, including expert advice to help you Live Richer™.
About the Author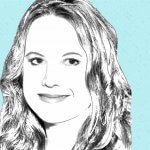 Cynthia Measom is a Texas-based writer specializing in finance, business, parenting and education. With almost a decade of online writing experience, her work has appeared on websites such as Chron.com, The Bump and The Motley Fool. Measom received a Bachelor of Arts in English from the University of Texas at Austin.