Here's Why Rent the Runway CEO Jennifer Hyman Says the Pandemic Has Made Her a Better Leader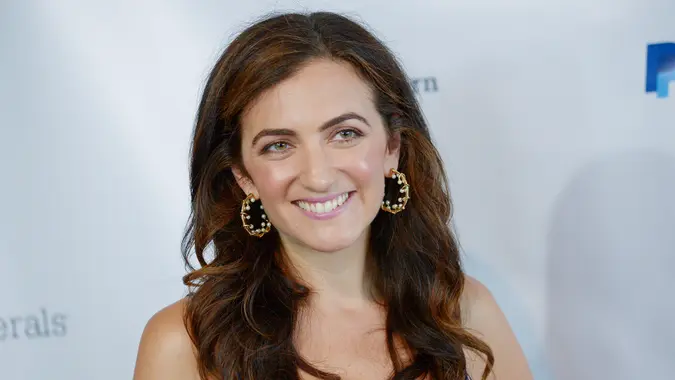 Erik Pendzich/REX/ / Shutterstock.com
The onset of the COVID-19 pandemic was a trying time for Rent the Runway co-founder and CEO Jennifer Hyman. With the world on lockdown, people had nowhere to go and no reason to get dressed up, and they started abandoning their Rent the Runway subscriptions in droves. The company, which allows women to rent designer looks, lost 70% of its subscribers by May 2020, Forbes reported. But a year later, by June 2021, the company was in recovery mode, with subscribers climbing nearly 100% from the May 2020 lows.
Although the pandemic was a difficult experience for Hyman, she said that it has made her a better leader.
"We tend to think of the pandemic in terms of how much we lost, but I think about how much I've personally gained from the pandemic and what Rent the Runway has gained," she said during the 2021 Forbes Power Women's Summit. "I think everyone at Rent the Runway is a better leader, has higher prioritization of their goals and acts with more emotional leadership than we ever have before. I think that the pandemic actually made our team better."
After hitting nearly rock bottom, Hyman said that she's much less fazed by day-to-day issues than she was before.
Make Your Money Work Better for You
"I'm really not stressed out by anything now," she said. "After going through COVID where 70% of subscribers effectively paused or canceled over the course of a weekend, we had to make the most difficult decisions that any business would ever face in 2020. I think that everything else really feels small compared to that. And therefore, many of the things that stressed me out in the past, both in my career as well as my personal life, don't really faze me as much anymore. I [now have] more of that relaxed, zen-like attitude coming out of the pandemic, of recognizing what's really a crisis versus something that is just a problem that we'll solve."
Hyman is also more optimistic after seeing how Rent the Runway recovered from a major challenge.
"The chaos of the pandemic led a lot of us to be a lot more positive, just because when the worst has already happened, everything else feels like, we can do this, we can make it through it," she said. "When we got through March 2020, April 2020, and we realized this is an opportunity for us to creatively reinvent and come out of COVID as a stronger business, I think that's really empowering for everyone."
More From GOBankingRates 
Make Your Money Work Better for You