Warren Buffett's Biggest Stock Predictions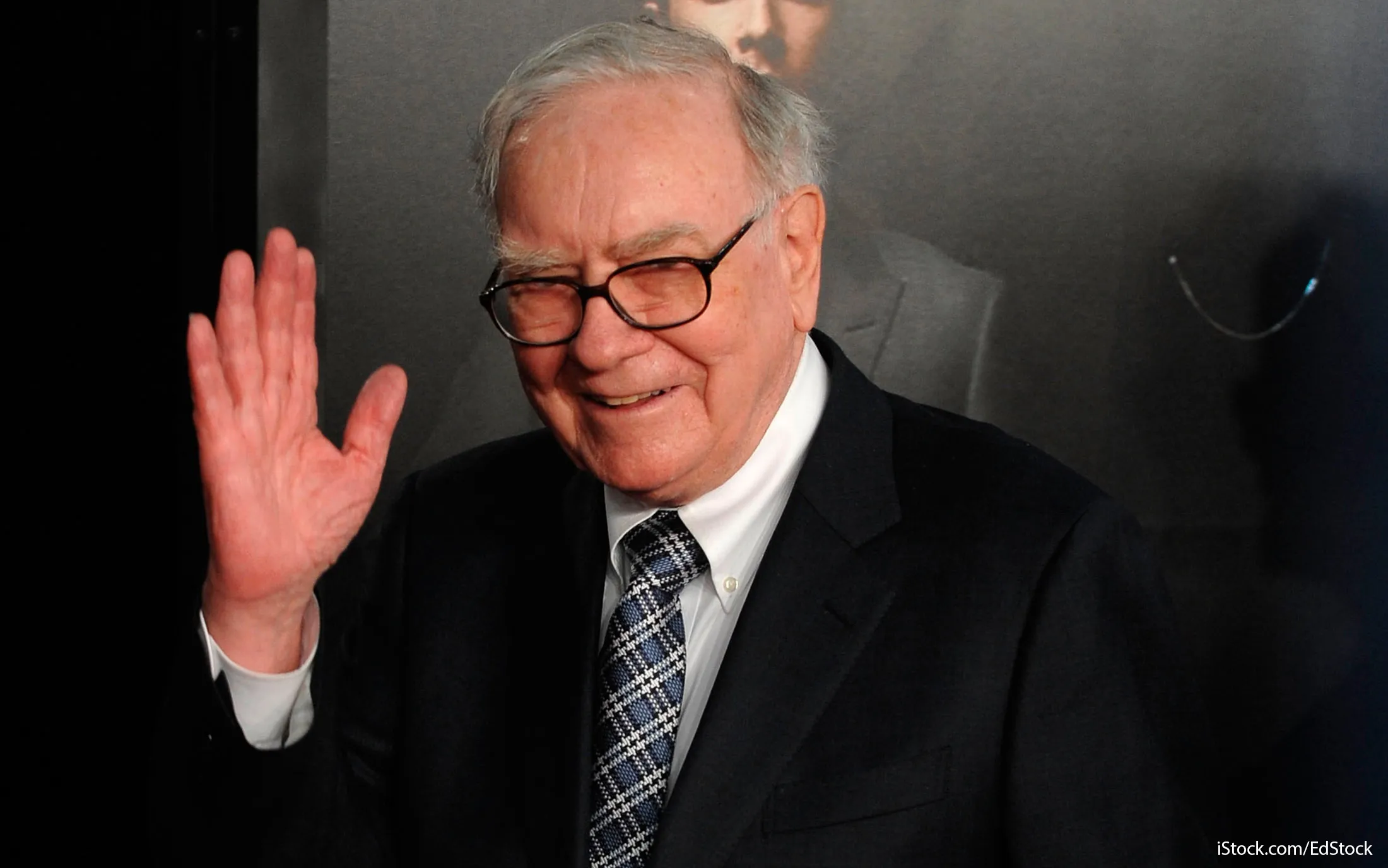 Warren Buffett said his first stock pick, textile mill Berkshire Hathaway, was one of his biggest investing mistakes. Still, Buffett went on to become the most well-known and most successful investor of this century, and Berkshire Hathaway became his holding company. His advice is followed religiously, and his annual report newsletter is considered an investment bible.
What and when Buffett buys and sells is a perfect window into his predictions for the future. Take, for example, his recent IBM purchase — his first foray into the tech sector. With this buy, he might be signaling that the tech sector is poised for a strong future.
Buffett's stock predictions span individual stock decisions and stock market analyses. Read on for his investment advice, and to see why people call him the "Oracle of Omaha."
1. 1974 Is a Great Time to Invest
In the 1970s, there were exploding oil prices, the beginnings of rampant inflation and a plunging stock market. In 1974, amid the fear and plunging stock values, Buffett predicted a rich future for those who dared to invest in what appeared to be a devastating economy.
His prediction was spot-on, despite the negative 26 percent S&P 500 return in 1974. In the forthcoming two years, the market rebounded with a 1975 return of 37 percent and 24 percent in 1976. Had you, or your parents or grandparents, heeded his advice in the 1970s, they probably wouldn't be worrying about money today.
2. Some Banks Are Good Investments
True to form, Buffett likes the beaten down and broken companies. Although reported to shun banks, he's managed to pick up a few over the years. In 1990, the banking industry was pummeled by the savings and loan crisis. Banking stocks were down, and trading at bargain prices.
In 1990, Buffett took advantage of the beleaguered industry and invested $290 million in Wells Fargo. Today, it's one of the biggest and most profitable banks in the country.
As recently as last year, he added to his position. Buffett's company is the largest shareholder in Wells Fargo, and the recent buy underscores his prediction that since interest rates are poised to increase, it's likely that bank profits will follow suit.
Make Your Money Work Better for You
3. The Dot-Com Bubble Will Burst
Another of Buffett's infrequent predictions came in 1999, at the height of the dot-com bubble, said Christian Ryther, value investment manager and founder of Curreen Capital. In a conversation with a group of friends, Buffett claimed that investors were expecting too much, reported Fortune magazine.
This prescient comment foreshadowed a 9.03-percent drop in the S&P 500 in 2000, an 11.85-percent drop in 2001 and a 21.97-percent drop in 2002. Investors should consider the future growth prospects of the gross domestic product (GDP) and the overall economic picture, according to Buffett.
Buffett said the unrealistic former stock market growth was unsustainable and not tied to corporate profits. Instead, he said investors need to take a holistic approach to investing and understand that corporate profits drive investment growth.
4. Invest in China's Biggest Oil Company
China has experienced explosive economic growth. Even recently, as China's 2014 GDP slowed to 7.3 percent from 9.5 percent in 2011, its growth significantly trumps that of the U.S. and other developed nations.
It's no surprise that Buffett benefits from China's growth. In 2002 and 2003, Berkshire Hathaway bought 1.3 percent of PetroChina, China's most important oil company, for $488 million. At the time of purchase, the company's market cap was $37 billion, and Buffett pegged its worth at $100 billion.
As oil prices rose and new oil fields were discovered, PetroChina's value exploded. In 2007, Berkshire sold the shares after the company's market cap reached $275 billion, for a handy $3.6 billion gain. The takeaway from this purchase is to broaden your awareness past your home borders, and keep abreast of international trends.
Make Your Money Work Better for You
5. 2008 Is a Great Year to Invest
In October 2008, Buffett wrote an article in The New York Times, encouraging investors to buy, said Ryther. This was published in the midst of the recession and financial crisis of 2007 and 2008.
In the article, the Oracle of Omaha divulged that he'd been buying American stocks in his personal account. He further revealed that his former personal investments consisted of predominantly U.S. government bonds. This is considered one of Buffett's greatest stock predictions, as the market subsequently rebounded handsomely, fulfilling his prediction of a rebound.
"Be fearful when others are greedy, and be greedy when others are fearful," Buffett wrote in the article. Although investors were fearful in the fall of 2008, there was clearly more upside potential than downside for the U.S. stock market.
6. Electric Car Batteries Will Be Big
In 2008, Buffett bought 10 percent of BYD, a Chinese electric car battery company, for $230 million. He was persuaded by a glowing report from his partner, Charlie Munger, who claimed the company's CEO, Chuan-Fu, must have been influenced by both Thomas Edison and Jack Welch.
Buffett continues to hold his shares, as the company's value fluctuates with the Chinese economy. Although as recently as late April 2016, the company's market cap was $110.92 billion. That values Berkshire Hathaway's 10 percent stake at $11.092 billion, a nice increase from his initial $230 million investment. Investors can learn from Buffett's stock prediction to recognize trends and be patient, as the electric car is an evolving trend.
Make Your Money Work Better for You
7. Don't Overlook Oil Assets
Buffett continues to buy more of energy giant Phillips 66, and it might look like just a play on the downtrodden oil industry. But this purchase goes beyond buying a beaten-down sector — which will likely rebound, and, in fact, gets to the heart of his investment style.
Instead, he looks for robust underlying assets in a company, such as Phillips 66's valuable pipeline. Add those factors to the growing dividend and rich return on invested capital, and this buy aligns with Buffett's typical wise style. Although it might appear to be a boring strategy, it's a solid one: Buy companies on sale, with solid financial ratios and growing dividends.
8. You'll Make an Investing Mistake
Buffett predicted that you, too, will make an investing mistake. In Buffett's 2013 Berkshire Hathaway annual shareholder letter, he shared a big investing blunder: Energy Future Holdings.
The company, formed in 2007, was a Texas company that bought electric utility assets. Berkshire Hathaway loaned the company money, for approximately $2 billion of its debt. As reported in the letter, he sold the holdings for a paltry $259 million, and reported a pre-tax loss of $873 million.
Even Buffett's predictions don't all come true. The lesson from this is to own your investing mistakes, recover and move on.
9. Fads Might or Might Not Endure
The tech sector is frequently seen as a can't-miss sector, but there have been many failures, along with the well-known tech successes. Although tech is clearly here to stay, you can't predict which tech firms will endure. Buffett is known for avoiding fads and sectors he doesn't understand.
In sum, Buffett doesn't believe he can predict the future of stock market prices nor what will be popular in the future. Thus, if one of the greatest investors of all time can't predict the future, maybe you should consider sticking with the investing approach that works best for you.
Use your own specific skill sets and knowledge to buy what you know and understand. If you don't have the wherewithal to study and invest in individual stocks, follow Buffett's next piece of investing advice about buying the index.
Make Your Money Work Better for You
10. It's Smart to Buy the Index
Buffett's most notable stock prediction is that the typical investor should avoid buying individual stocks. Ryan Groves, partner at Retirement Investor, shared the well-known Buffett advice that individual and institutional investors should avoid buying single stocks, and would be better served by owning index funds that charge low fees. He reiterated this in his 2013 Berkshire Hathaway shareholder letter.
Although Buffett is known for buying distressed companies and holding them forever, Groves said that this isn't appropriate for the typical investor. "So if you wake up in the morning and don't see Uncle Warren's face in the mirror, you should probably start by buying an S&P 500 index fund," he said. Few long-term investors would scoff at the S&P 500 index fund's average 9.61 percent 50-year annualized return, to date.
Read: Warren Buffett's Investment Secret–Stick With What You Know