10 Prized Celebrity Collections Worth More Than $15,000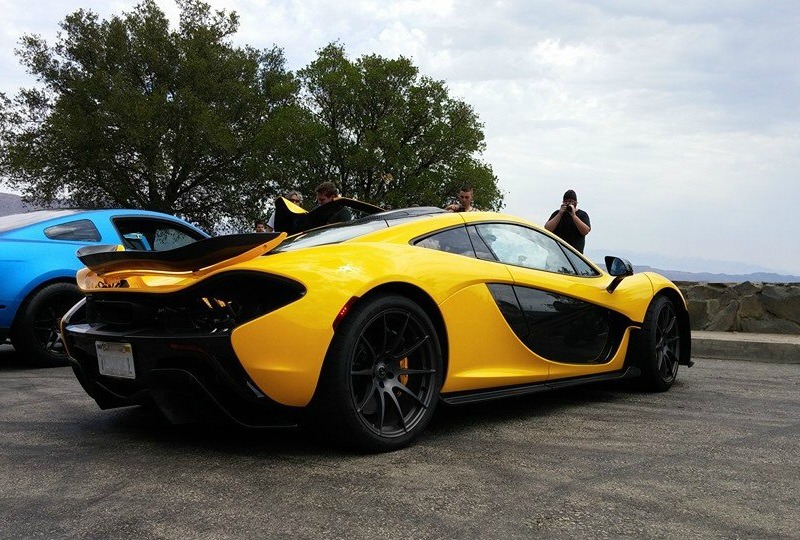 It's certainly no secret that celebrities enjoy the finer things in life. Many have used their larger-than-life paychecks to collect an impressive inventory of very fancy memorabilia. Here are 10 of the most impressive collections amassed by superstars.
>>Read about Kesha's glitter budget and other ridiculous celebrity expenses. 
1. Jay Leno: Cars
Jay Leno's classic car collection — consisting of 130 cars, 93 motorcycles and various other car parts, according to the Los Angeles Times — is so extensive the famous comedian houses it in a hangar next to an airport. Rather than focusing on a specific type of car, Leno simply buys those he wants to drive. Some of the highlights include a $1.2 million McLaren, a number of Duesenbergs, a 1967 Lamborghini Miura P400, and a variety of vintage Bentleys and Jaguars. In total, the collection is said to be worth approximately $50 million.
2. John Mayer: Watches
When it comes to watches, John Mayer has exquisite taste. The singer has a watch collection that can put even the savviest watch enthusiasts to shame — especially those with an eye for the Rolex. The entire collection is valued at $20 million and is rumored to include models such as the Rolex Explorer II, Rolex Submariner and Rolex Daytona.
3. Janet Yellen: Stamps
The Federal Reserve Chair and her husband, Berkeley economist George Akerlof, have a stamp collection valued between $15,001 and $50,000, according to a Fed financial disclosure. While the actual contents of the collection are unknown, the stamps appear to be a Yellen family heirloom. A 1997 Washington Post article on the official assets of the Clinton administration, based on their financial disclosures, noted that Janet Yellen inherited a stamp collection in the same valuation range from her mother.
4. Leon Black: Art
New York billionaire Leon Black has an art collection valued at an overwhelming $750 million, and broke a Sotheby's record in 2012, when he outbid eight other hopefuls for Edvard Munch's masterpiece, "The Scream," paying $120 million. His extensive collection also includes works by Vincent van Gogh, Raphael, Picasso and J.M.W. Turner.
5. Nicolas Cage: Comic Books
The famous actor loves comic books so much that he named his son Kal-El, after Superman. In fact, his stage name comes from the character Luke Cage. While he sold his prized comic book collection in 2002 for $1.68 million, it was so impressive that enthusiasts are still talking about it. More recently, the actor sold a copy of Action Comics No. 1 — featuring the first appearance of Superman — for more than $2 million.
Related: How Uma Thurman, Ben Stiller and Other A-Listers Got Scammed Out of Their Money
6. Johnny Depp: Jack Kerouac Items
Johnny Depp has such a deep admiration for the writer Jack Kerouac that he is said to have spent $50,640 to purchase some of his personal items, according to journalist Jack Boulware. This includes a raincoat for $15,000, a suitcase for $10,000, a travel bag for $5,000, a sweatshirt for $2,000, a rain hat for $3,000, a tweed coat for $10,000 and a canceled check to a liquor store for $350.
7. Jerry Seinfeld: Porsches
The famed comedian has a serious passion for Porsches. In fact, he is rumored to have 47 different models of the luxury sports car, worth an estimated $15 million. Seinfeld paid $1.7 million to convert a former plumbing factory in New York into a two-story garage that holds 20 of the cars; it's rumored at least some of the remaining vehicles might be stored in a hangar in Santa Monica. Some of the snazzy sports cars in his collection include a Porsche 911S, Porsche Boxsters, a 1944 Porsche 550 Spyder and a Porsche 959.
8. Richard Gere: Vintage Guitars
The actor who rose to fame with hit movies like "Pretty Woman" and "An Officer and a Gentleman" also has a musical side. Gere sold his collection of vintage guitars and amplifiers at a Christie's New York auction in 2011, bringing in $936,438. Some of the standouts includeda 1960 Gibson Les Paul that sold for $98,500, a 1958 Gibson Flying V that sold for $74,500 and a 1931 Martin D-28 that sold for $62,500.
Related: The Kardashian Kard and 4 Other Celebrity Prepaid Cards That Flopped
9. Charlie Sheen: Watches
Charlie Sheen has more than just a fleeting interest in high-end watches. The actor's extensive watch collection includes a variety of arm candy, such as the Patek Philippe 2499 in pink gold, Patek Philippe Perpetual Calendar 5970P and Rolex Explorer II — just to name a few. In total, Sheen's watch collection is valued at roughly $5.6 million.
10. Jay-Z and Beyoncé: Art
While it's unknown exactly which works of art the power couple owns, the rapper frequently references artwork in his songs, hinting at an inventory that would be worth about $493 million, according to Forbes. His portfolio definitely includes a piece by Warhol and a portrait of Basquiat.