Lea Michele, Jane Lynch and Other "Glee" Stars Who Are Surprisingly Good With Money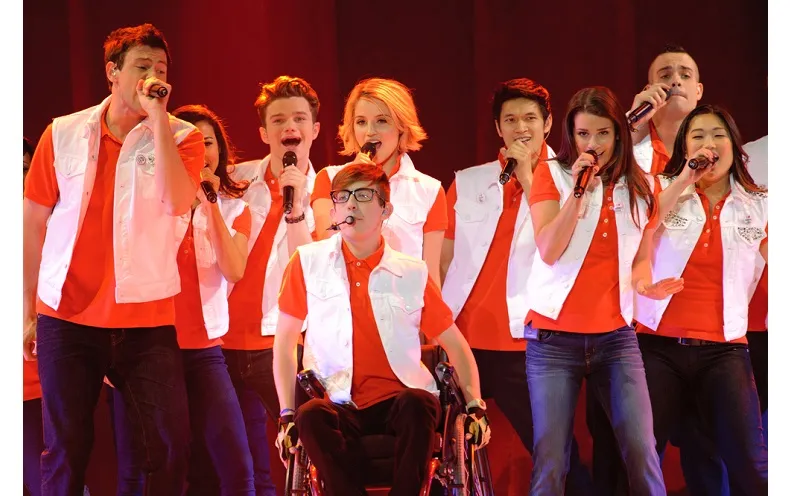 On March 20 fans of hit television show "Glee" will say goodbye to its favorite glee club, who they've watched grow into adulthood through its six seasons. The "Glee" finale episode will pay special tribute to former cast member Cory Monteith, who passed away in July 2013.
With numerous Primetime Emmy awards, Golden Globes, Teen Choice awards and even a Screen Actors Guild award, the show clearly provided its fandom with quality entertainment, from song and dance numbers to sheer plot. The actors were paid handsomely, as well, to showcase their multiple talents, and luckily it turns out most of them are good with their money.
In honor of the "Glee" series finale, here are the cast members with the best financial track records.
Matthew Morrison
Matthew Morrison is an actor, dancer, musician and singer-songwriter who began his career on Broadway in the musical versions of hit movies like "Footloose" and "The Rocky Horror Picture Show." But "Glee" fans know Morrison foremost as Will Schuester (Mr. Schue), a high school Spanish teacher who assumes the job of restoring the school's glee club to its former glory. In the series, Mr. Schue has to struggle with several setbacks, including separating from his wife Terri in the first season. In real life, Morrison has never been married but has suffered a similarly public breakup.
Luckily, he's had better luck when it comes to money. As a cast member who has been with the show since its pilot, he reportedly brings in a sizable income, resulting in an approximate net worth of $10 million, reports CelebrityNetWorth.Morrison has made no headlines for financial troubles, which means he's probably pretty great at holding onto his money. What's even better is he plans to put money behind opening an international network of schools that would focus on the performing arts.
Related: Here's How Much Emmy Award Nominees Kevin Spacey and Claire Danes Earn
Make Your Money Work Better for You
Chris Colfer
Chris Colfer is an actor, singer, author and producer who is known for playing the role of Kurt Hummel, a gay student at William McKinley High School who struggles to find acceptance. In real life, Colfer doesn't seem to struggle with his self-confidence or with money management; he's acquired a net worth of $5 million in earnings.
His performance on "Glee" has earned him numerous awards, but his financial proficiency has helped him become successful in growing money with a number of ventures, including authoring and publishing two best-selling books.
Jane Lynch
Jane Lynch is no newbie to the entertainment industry, with a career spanning more than two decades. Lynch made her mark in movies like "The Fugitive" and "The 40-Year-Old Virgin," and TV shows like "Two and a Half Men" and "Boston Legal."
To many people, however, she's known for her role as track suit-wearing bully Sue Sylvester, coach of the William McKinley High School cheerleading squad.Like her co-star, Chris Colfer, Lynch has won numerous awards that have helped boost her already successful career. There's no doubt that she is highly deserving of the $10 million net worth she reportedly maintains. And like Colfer, she further invested in herself by writing a book in 2011 that boosted her already substantial income.
Lea Michele
Lea Michele has had tremendous success throughout her career. Getting her start on Broadway before the age of 10, the actress and singer had already made a significant splash by her 21st birthday. While Michele is well known on the stage, she might be best known as the female lead and star singer of "Glee," Rachel Berry.
At 28, Michele reportedly has a net worth of $10 million, reports CelebrityNetWorth. But what's even more amazing is Michele's dedication to helping charities raise money, including PETA, Broadway Cares/Equity Fights AIDS, Broadway Barks and Habitat for Humanity. In 2012, she reportedly purchased a $1.4 million mansion in Los Angeles. But like her co-stars, she has no public history of financial distress, showing just how much of a role model Michele really is.
Keep reading: Justin Bieber to Peyton Manning: 30 Millionaires Born in March
Make Your Money Work Better for You
Dianna Agron
Dianna Agron plays the role of Quinn Fabray, who was introduced on the series as the captain of the cheerleader squad and meanest of mean girls. Over time, fans got to see the complexities of her character and even sympathized with her when she suffered a spinal injury. Luckily, Fabray's real-life counterpart is far more likeable and revered for her tremendous talent as an actress, singer, dancer, producer and writer.
Agron has a reported net worth of $4 million thanks to her many ventures. She has taken part in modeling campaigns and even executive-produced and starred in her own short comedy film. She has also helped raise money for charities like her co-star, Michele. Specifically, she helped raise $26,000 for The Trevor Project in 2012 by matching donations with her fans.