Ariana Grande Donut-Licking Scandal: What She Stands to Lose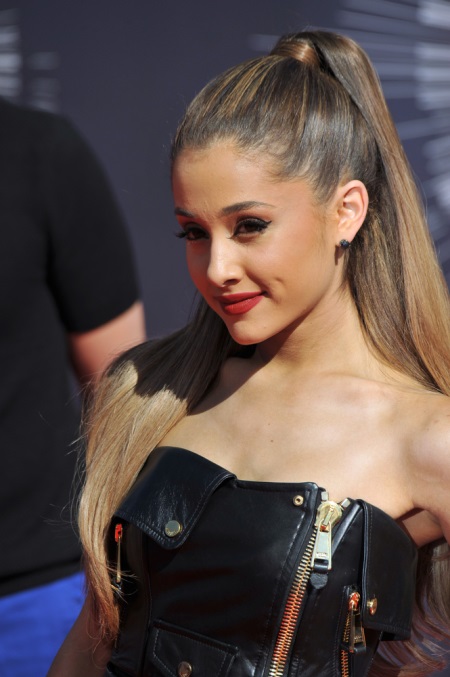 Ariana Grande has come under fire for a bizarre video from a donut shop in Southern California, which shows the young pop singer licking donuts on the counter. The video also features Grande stating, "I hate Americans" and "I hate America."
Ariana Grande Faces Police Investigation, Skips MLB All-Star Performance
Ariana Grande faced immediate backlash for the video. Police and public health officials said the Ariana Grande investigation is more concerned with why donuts were left on the counter — a health code violation. Grande bowed out of an upcoming performance at the MLB All-Star Concert.
Fans who viewed the video wondered if Ariana Grande hates America. The singer took to Twitter to apologize to fans and reassure them of her patriotism.
"I am extremely proud to be an American and I've always made it clear that I love my country," Grande said in her apology tweet. She went on to say that the remark was made in a private moment and was a reflection of her strong convictions for eating well.
Grande insisted she backed out of the MLB All-Star Concert due to emergency oral surgery, though the timing is suspicious. Demi Lovato will be performing in her place. An MLB official stated that Grande would be missed from the event and that they wished her a "speedy recovery." View the Ariana Grande donut video below.
Ariana Grande Net Worth of $16 Million At Risk?
Ariana Grande is still in the middle of a tour with dates through October. While hardcore fans will likely stand by her despite her remarks, Grande's behavior could alienate more casual fans and give them a reason not to attend. This would be good news for their wallets, as the average cost for a ticket to Grande's Honeymoon Tour, which wrapped in April, was $178, reports Forbes. Her current shows will likely carry similarly high prices. But less-impressive attendance to her tour would spell bad news for Ariana Grande's net worth.
Grande might be able to absorb some financial backlash. At just 22 years old, Grande has a net worth of $16 million. Her success is due in part to her acting. She starred in various Nickelodeon shows and "Pitch Perfect 2." She has been cast in "Scream Queens," a new TV show premiering this fall. Grande has made millions in music. Her first and second album both hit No. 1 in the charts within a year of each other.
Keep Reading: 'Pitch Perfect 2′ Stars: Anna Kendrick's Net Worth and Rebel Wilson's Net Worth
Photo Credit: Jaguar PS / Shutterstock.com