Taylor Swift and More Artists With Copyright Scandals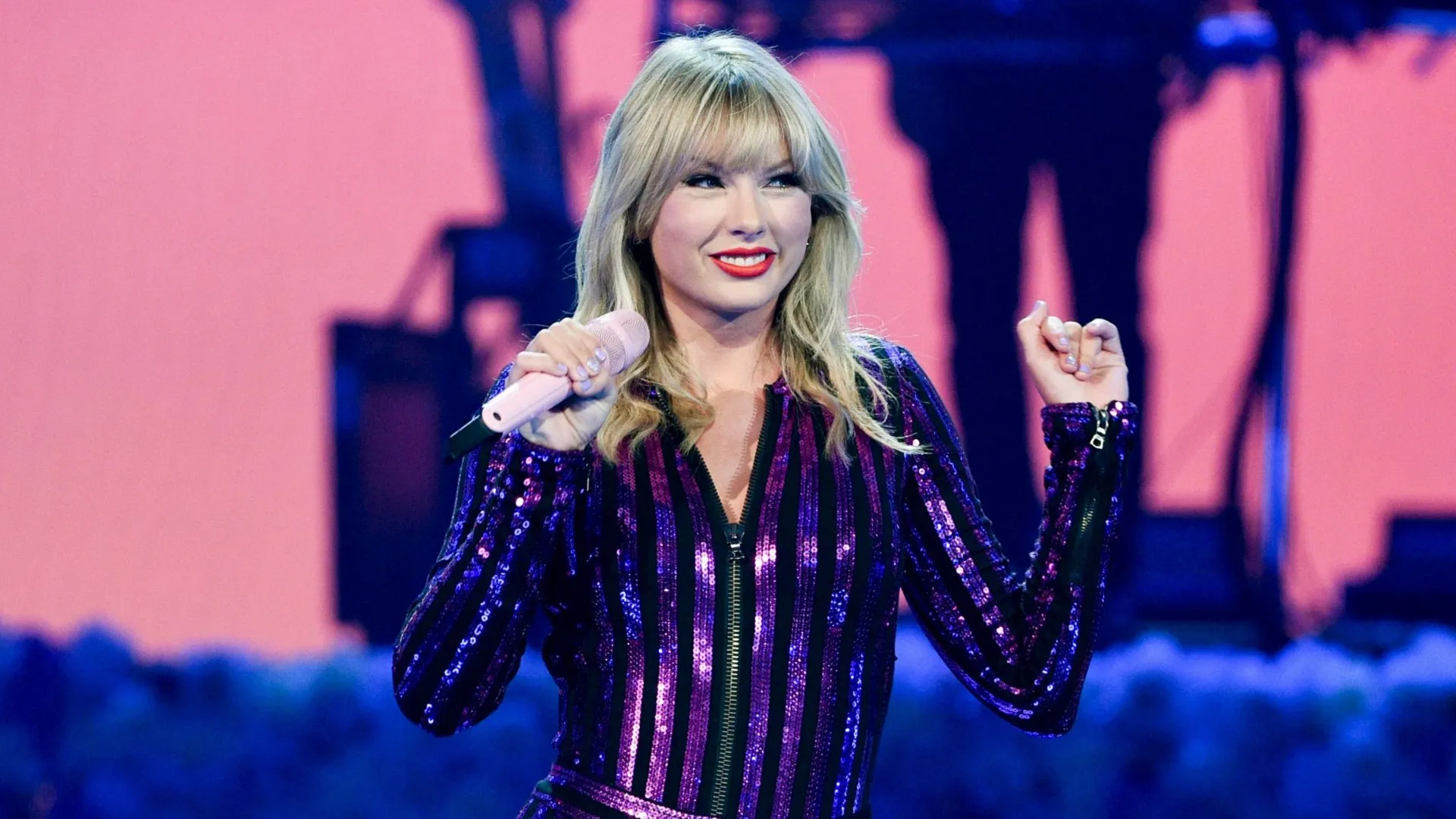 More than just a song, a musical artist's work is a well-thought masterpiece. Everything from the lyrics to the chords has been tailored to perfection — by the artist themselves or with the help of their team.
Some songs are highly personal in nature, so artists are understandably protective of them. Therefore, when they hear another song with similar lyrics or beats, they speak up.
They don't crop up every day, but copyright scandals are more common than you might imagine. Some cases are more obvious infringements than others, making violations easier to prove in court. All cases don't even make it to formal litigation, as some artists settle out of court or on their own.
You might not realize it, but some of your favorite songs — and the artists behind them — have been involved in a copyright scandal. Here's a look at some of the most famous artists who got caught up in these troubles.
Last updated: Dec. 14, 2020
Robin Thicke and Pharrell Williams
Their 2013 song "Blurred Lines" was a massive success, but it proved costly for Robin Thicke and Pharrell Williams. After a five-year court battle, a judge ordered the musicians to pay nearly $5 million to Marvin Gaye's estate for copyright infringement of the late star's 1977 hit "Got to Give It Up."
After suing Thicke and Williams in 2013, the Gaye family won the case in 2015. The duo was ordered to pay Gaye's estate more than $7 million, which was later reduced to $5.3 million. The pair appealed the verdict, but in 2018, a judge largely upheld the original ruling.
Specifically, Thicke, Williams and More Water From Nazareth Publishing were ordered to pay Gaye's estate $2.9 million. Thicke was hit with an added penalty of $1.76 million and Williams and his publishing company were each required to pay Gaye's estate another $357,630. Gaye's estate was also awarded half of the song's running royalties earned after the court's original judgment, along with 0.25% interest, based on the 2015 decision.
Make Your Money Work Better for You
Vanilla Ice
In 1990, "Ice Ice Baby" made Vanilla Ice — i.e., Robert Van Winkle — a superstar, but it also got him in hot water with Queen and David Bowie. The rock icons sued the rapper for copying the bass line from their 1981 hit "Under Pressure."
In a 2017 appearance on "The Dan Patrick Show," Ice claimed he bought the rights to "Under Pressure," as it was cheaper than a court battle with Queen and Bowie. Despite this, the court case resulted in Queen and Bowie earning songwriting credits on "Ice Ice Baby."
However, a spokesman for Queen denied Ice's ownership statement saying, "An arrangement was made whereby the publishing in the song was shared."
Taylor Swift
After the case was dismissed in 2018, Taylor Swift thought she was done with a lawsuit brought by two songwriters alleging she plagiarized lyrics for her 2014 hit "Shake It Off." However, an appeals court reinstated the lawsuit in 2019 and in September 2020, a Los Angeles federal judge ruled the songwriters could move forward with the case.
Filed by Sean Hall and Nathan Butler, the original lawsuit claimed Swift's lyrics "Cause the players gonna play, play, play, play, play/And the haters gonna hate, hate, hate, hate, hate," breached Hall's 2001 song "Playas Gon' Play." The verses in question include, "The playas gon' play/Them haters gonna hate" and "Playas, they gonna play/And haters, they gonna hate."
Make Your Money Work Better for You
Ed Sheeran
"Thinking Out Loud" could prove quite costly for Ed Sheeran. In 2018, he was sued for $100 million by the owners of the copyright to Marvin Gaye's 1972 hit "Let's Get It On."
Brought by investment banker David Pullman and the company Structured Asset Sales — which owns one-third of the song's shares — the lawsuit alleges Sheeran, co-writer Amy Wadge and other defendants of copying the composition of the song without permission. The lawsuit is still ongoing. In 2016, the family of "Let's Get It On" co-writer Ed Townsend also sued Sheeran for allegedly plagiarizing the song, but their lawsuit was rejected.
No stranger to copyright litigation, two Australian songwriters sued Sheeran, along with Tim McGraw and Faith Hill, accusing the English singer of plagiarizing "The Rest of Our Life," a song he co-wrote for the couple. The lawsuit was settled out of court in 2018. Additionally, two other songwriters previously filed a $20 million lawsuit against Sheeran for allegedly plagiarizing his hit song "Photograph," which was settled out of court in 2017.
Sam Smith
In 2015, Tom Petty and Jeff Lynne accused Sam Smith's "Stay With Me" of having a chorus that sounded a bit too much like the one on their classic "I Won't Back Down." Likely one of the friendliest copyright predicaments of all time, Petty released a statement explaining he never had hard feelings toward Smith, calling the incident "A musical accident, no more, no less."
Petty praised Smith's team for easily coming to an agreement on the matter, which involved giving him and Lynne a co-writing credit on the song. The late-rocker noted the word "lawsuit" had never made it into the conversation and he was unaware of how the issue made it to the press at all.
More From GOBankingRates