Beyonce's Baby Shower Gift Budget for Kim Kardashian Includes $11,800 for a Swarovski Crystal High Chair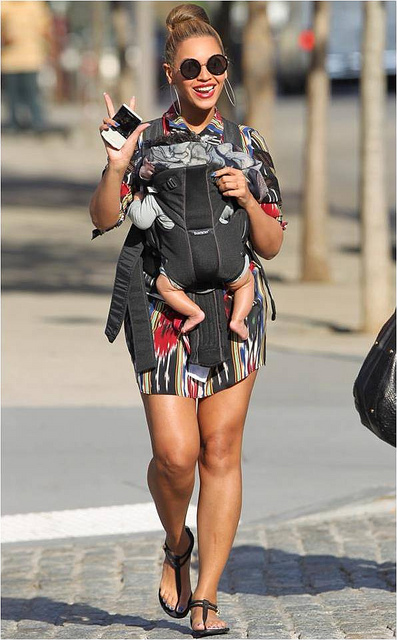 Queen Bey is schooling the newest addition to her inner circle Kim Kardashian in the ways of lavish child rearing. Beyonce, who was unable to attend the reality TV star's baby shower on June 2, made up for her absence in flair with likely one of the most flashy baby shower gifts Kim and Kanye could have received — a high chair valued at $11,800.
While the purchase would have caused a huge blow to an average person's bank account, Beyonce isn't at all phased by her generous gift. In fact, the high chair is said to be an exact replica of the one Beyonce and Jay-Z bought for daughter Blue Ivy.
According to the U.K.'s Sunday Mirror, a source revealed that the high chair was designed by Carla Monchen and is encrusted with Swarovski crystals. Sending big ticket baby shower gifts may seem out of place, considering that reports allege that Beyonce is still somewhat mistrustful of Kim Kardashian's intentions with Kanye West, but Beyonce is no stranger to going above and beyond when it comes to spoiling her own little girl.
If Kim Kardashian and beau Kanye West ever hope to keep up with Beyonce and Jay-Z, they will need to ensure their bank accounts remain fully funded.
(Photo: Hollywood Branded)