The Net Worths of the 'Black Panther' Cast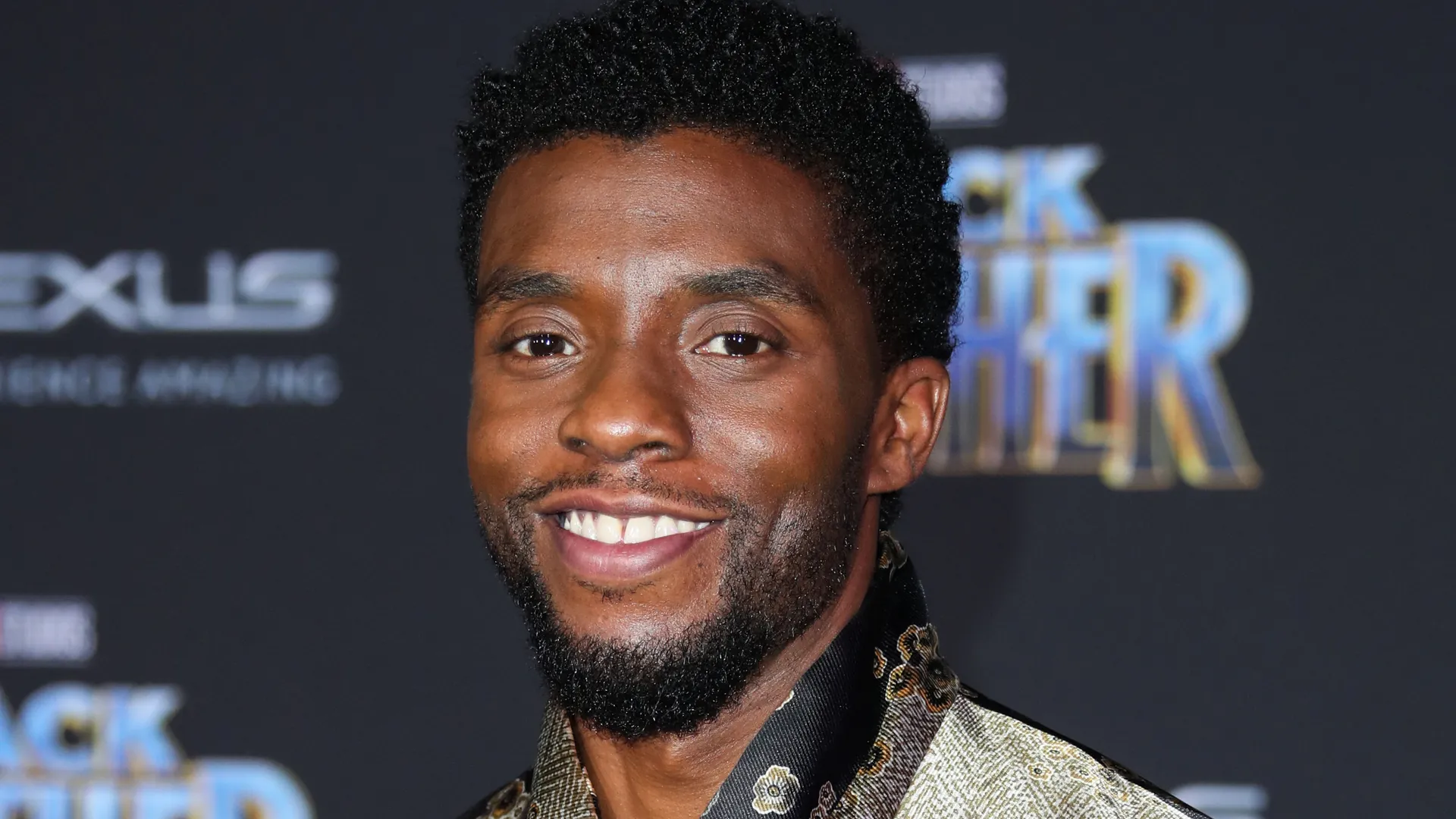 Just hours after the hotly anticipated premiere of "Black Panther," Vanity Fair reported that critics were unified in praise for what's being called Marvel's "first black superhero film." According to Forbes, producers spent $200 million to make the movie and another $150 million to publicize it. Their gamble paid off. "Black Panther" lived up to the hype and then some by grossing $400 million domestically in the first 10 days ― the second-fastest behind only "Jurassic World." By the end of February, "Black Panther" had blown past $700 million worldwide to become history's highest-grossing film with a black cast.
The cast of "Black Panther" is getting bigger by the minute, and so might their careers and net worths, which GOBankingRates sourced from CelebrityNetWorth unless noted.
Click through to see the richest action stars out there and if the "Black Panther" cast has a chance to rank among them.
Michael B. Jordan Net Worth: $8 Million
Michael B. Jordan got his start on television with recurring roles on "The Wire," "All My Children" and "Friday Night Lights," but he earned significant acclaim for his roles in "Creed" and "Fruitvale Station." With these hits, he might be on his way to being on the list of TV actors who now bring home big-screen paychecks.
In "Black Panther," he plays archvillain Erik Killmonger. Jordan is having a busy year. He's got five other films due out in 2018, including a "Creed" sequel.
Lupita Nyong'o Net Worth: $5 Million
Lupita Nyong'o is no stranger to success. In 2014 she won an Oscar for best supporting actress and a Screen Actors Guild award, and she also was nominated for a Golden Globe for her role in "12 Years a Slave." Although the statues aren't worth too much monetarily, surely her awards have helped her win in her career. Two years later she landed the role of Maz Kanata in "Star Wars: The Force Awakens" and then returned to the role in 2017 for "Star Wars: The Last Jedi." She plays Nakia in "The Black Panther."
Make Your Money Work Better for You
Stan Lee Net Worth: $50 Million
In the world of America's comic book-obsessed, superhero subculture, one name rings louder than all others: Stan Lee. From Spider-Man and the Hulk to the X-Men and Thor, Stan Lee's mind gave birth to the most iconic and successful characters in history, many of which have led to some pricey collectibles being born. He introduced the world's first mainstream black superhero in 1966 when Black Panther first appeared in "Fantastic Four No. 52." The comic book pioneer is known almost as widely for his many cameos as he is for his comic books — and "Black Panther" is no different. He appears briefly in the role of "Thirsty Gambler."
Forest Whitaker Net Worth: $40 Million
In 2007, Forest Whitaker won an Oscar for best actor for his portrayal of Ugandan ruler Idi Amin in "The Last King of Scotland," which can help your career and bank account skyrocket. His long, impressive resumé dates to the early 1980s and includes classics such as "Fast Times at Ridgemont High," "Platoon," "The Color of Money" and "Good Morning, Vietnam." One of the industry's most prolific actors, Whitaker, who plays Zuri in "Black Panther," counts the role as just one of seven movies he's a part of that either have been released or are scheduled to be released in 2018.
Chadwick Boseman Net Worth: $8 Million
Chadwick Boseman has credits dating back 15 years, including key roles in several big television series. But his star truly emerged in 2013, when he played Jackie Robinson in "42." In "Black Panther," he has his biggest break yet thanks to this box-office hit, as he plays the lead role of T'Challa, who first appeared in 2016's "Captain America: Civil War." He's set to reprise the role in two "Avengers" sequels, due out in 2018 and 2019, respectively.
Sterling K. Brown Net Worth: $4 Million
Sterling K. Brown's starring role in the critically acclaimed TV series "This is Us" earned the actor a Screen Actors Guild award, a Golden Globe and an Emmy. Brown, who plays N'Jobu in "Black Panther," is quickly adding movies to his resumé to balance his impressive television credits. Those films include "The Predator," which is due out in 2018, and "Hotel Artemis," which has a release date to come.
Make Your Money Work Better for You
Angela Bassett Net Worth: $20 Million
In 1993, Angela Bassett was nominated for an Oscar for her role in "What's Love Got to Do with It," but that's just one of her 90 credits. She has had key roles in critical and commercial successes such as "Boyz n the Hood" and "Malcolm X," as well as roles in classic TV shows such as "227," "Thirtysomething" and "Alien Nation." She plays Ramonda in "Black Panther" and is involved in sequels to both the "Mission: Impossible" and "Avengers" franchises in 2018.
Andy Serkis Net Worth: $28 Million
Golden Globe nominee Andy Serkis counts some of history's biggest franchises among his nearly 100-credit résumé, including "Planet of the Apes," "Star Wars," "The Lord of the Rings," "King Kong" and "Avengers." Serkis, who plays Ulysses Klaue in "Black Panther," stars in "Mowgli" and "Flarsky," which are due out in 2018 and 2019, respectively, as well as two rumored productions.
Martin Freeman Net Worth: $15 Million
After nearly 20 years in show business, Martin Freeman has amassed almost 80 credits on the big and small screens. Although he's best known for his role as Bilbo Baggins in Peter Jackson's "The Hobbit" franchise, he earned a Golden Globe nomination for portraying Lester Nygaard in the "Fargo" television series. Freeman plays Everett K. Ross in "Black Panther" and also stars in "Ode to Joy," which is due out in 2018.
Daniel Kaluuya Net Worth: $966,000
For Daniel Kaluuya, "Black Panther" isn't the first massively successful movie that examines race. His role in Jordan Peele's "Get Out," a horror/social-satire film centered on an interracial couple's family gathering gone wrong, earned Kaluuya an Oscar nod and a Golden Globe nomination. It also shocked the industry by grossing $255 million on a budget of $4.5 million. Kaluuya — who has a net worth of 700,000 pounds, or about $966,000, according to Metro UK — plays W'Kabi in "Black Panther." He's also involved in a TV mini-series called "Watership Down" and a movie called "Widows." The latter is due out in 2018; the release date for "Watership Down" is still to be announced.
Make Your Money Work Better for You
Letitia Wright Net Worth: Unknown
A relative newcomer, Letitia Wright has fewer than 20 credits dating to 2011 — but her star apparently is on a steep trajectory. "It's clear that Letitia Wright is another actress that's going to blow up after 'Black Panther,' stealing practically every scene she's in," according to Forbes. The actress, whose net worth is unknown, not only plays Shuri in "Black Panther," but she landed roles in two other movies due out in 2018, including an "Avengers" sequel.
Click through to find out which movies failed in the U.S. but were huge hits overseas.