How Rich Is Bradley Cooper?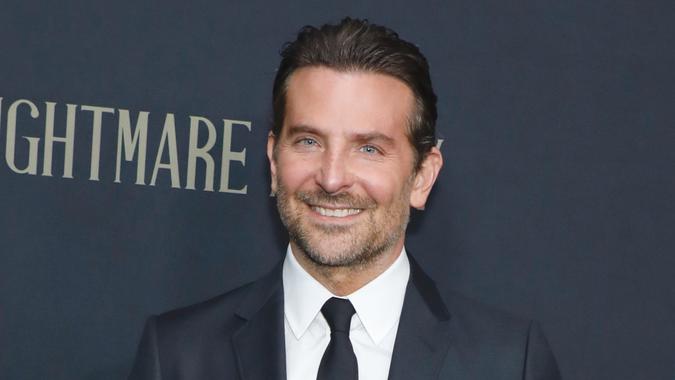 Gregory Pace/Shutterstock / Gregory Pace/Shutterstock
Bradley Cooper, 47, is an American actor, director and producer who first made a name for himself appearing in "Wedding Crashers." He has shown his versatility through his roles in "American Sniper" and "Silver Linings Playbook" as well as directing and starring in "A Star Is Born." He also starred in the recently released thriller "Nightmare Alley."
See: The 15 Highest-Grossing Actors of All Time
Find: The Return of the Box Office — Which Movies Made the Most Money in 2021?
Cooper lends his vocal talents to Rocket Racoon in Marvel Cinematic Universe productions. He has also been in "Wedding Crashers," "Limitless," "Valentine's Day," "He's Just Not That Into You," "The A-Team," "Joy" and "American Hustle." 
His salary for "The Hangover" was not impressive, as he and the other leads in the film earned less than $1 million between them, but his salary jumped to $5 million and $10 million for the subsequent sequels, according to Celebrity Net Worth. It's reported that he currently makes $20 million per picture, though he has been known to take smaller upfront salaries in exchange for larger percentages of films' earnings. He is one of the highest-paid actors today. 
Make Your Money Work Better for You
With all of his commercial and critical successes, Cooper has amassed a net worth of $100 million, according to Celebrity Net Worth.
See: These 42 Stars' Surprising First Jobs
Find: 35 Celebrities You Didn't Know Were Born Rich
In 2014, Cooper went to Broadway portraying John Merrick in "The Elephant Man," for which he received a Tony nomination. He'd previously performed the Merrick role for his master's thesis performance at New School University's Actors Studio Drama School, according to IMDb.
Cooper made his directorial debut with "A Star Is Born" in 2018. The film was a commercial and critical success. It grossed more than $436 million globally, Celebrity Net Worth reported.
Cooper has been nominated for many awards for acting and directing, including Academy, Golden Globe and and Screen Actors Guild awards. He and Lady Gaga took home the Grammy Award for Best Pop Duo/Group Performance for the song "Shallow" from "A Star Is Born."
See: How Much Is Lady Gaga Worth?
Find: How Rich Are Dolly Parton and Other Past Grammy Winners?
Make Your Money Work Better for You
Early Life and Career
On January 5, 1975, Bradley Charles Cooper was born to Gloria and Charles Cooper in Philadelphia, Pennsylvania. He discovered he wanted to be an actor while watching the film "The Elephant Man" with his father. He eventually graduated from Georgetown University with a B.A. in English and later earned a M.F.A. from the Actors Studio Drama School at New School University in New York City.
In 1999, while still in college, Cooper landed his first role, appearing in an episode of "Sex and the City." In 2001, he co-starred in his first film, "Wet Hot American Summer." He was cast in the hit TV series "Alias" but left after a couple of seasons. He went on to star in the short-lived Fox series "Kitchen Confidential" in 2005, and things got even better for him when he won a small, but memorable role in the 2005 smash "Wedding Crashers."
Four years later, he got the role in "The Hangover" that launched him as a true movie star.
See: How Rich Is Jamie Chung?
Find: 23 Celebrity Couples Worth Hundreds of Millions
Personal Life and Real Estate
Cooper was briefly married to Jennifer Esposito. After his divorce, he went public with his relationship with Renee Zellweger that lasted until 2011. He then was together with co-star Zoe Zaldana from 2011 to 2012. Soon after that breakup, he entered a two-year relationship with model Suki Waterhouse. He began dating model Irina Shayk in 2015. Before their breakup in 2019, the couple gave birth to a daughter.
Make Your Money Work Better for You
Cooper purchased a home in the Los Angeles neighborhood of Marina Del Rey for $1.199 million in 2004. Later on he upgraded to a Pacific Palisades home for $4.4 million.
Cooper purchased a 4,000-square-foot townhouse for $13.5 million in New York City in 2018. 
Bradley Cooper can be seen in "Licorice Pizza" and "Nightmare Alley" and can be heard as Rocket Racoon in upcoming Marvel Cinematic Universe projects. 
More From GOBankingRates