Bruce Willis' Net Worth, Businesses and Movies, From 'Die Hard' to 'The Expendables'
Yippee ki-yay — Bruce Willis is having a birthday.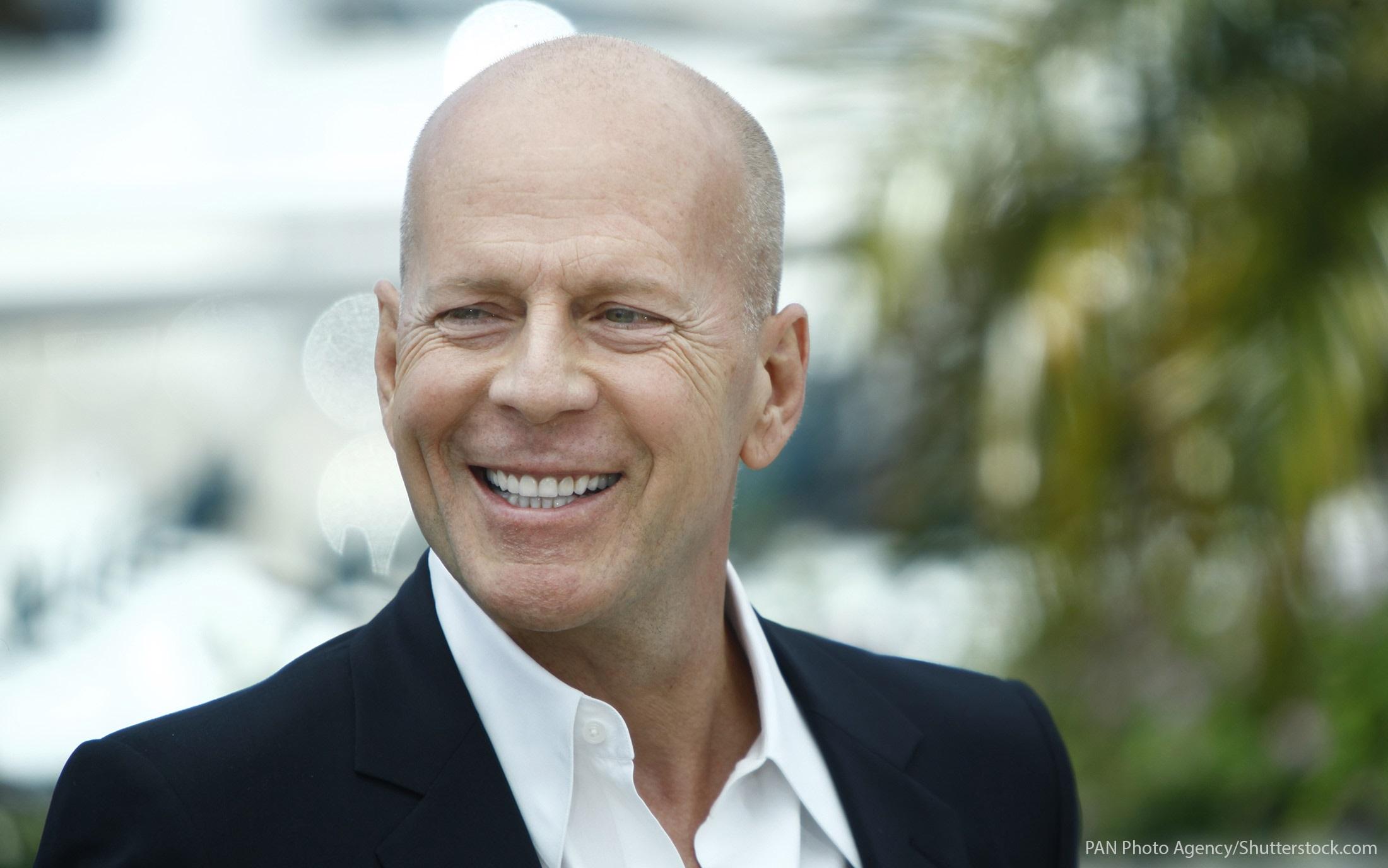 Bruce Willis — known for playing gruff, macho, charming, sarcastic and witty characters on both the big and small screens — turns 61 on March 19. One of the most accomplished and highest-paid actors in the world for more than 25 years, Bruce Willis has enjoyed major box office success. Here is a look at his life, career and net worth.
Related: Here's Ashton Kutcher's Net Worth and Rise to Multimillionaire
Bruce Willis Net Worth: $180 Million
Bruce Willis is the eighth highest-grossing actor in the U.S. and boasts a net worth of $180 million. Much of Willis' wealth stems from his box office success. In fact, the star has been commanding eight-figure salaries for his films since the 1980s, when he earned $10 million for "Look Who's Talking" in 1989. He would go on to make another $10 million for the film's sequel a year later.
Willis' successes continued through the 1990s. He earned $14 million for "The Last Boy Scout" in 1991, $15 million for "Die Hard: With a Vengeance" in 1995, $16.5 million for "Last Man Standing" in 1996 and $14.8 million for "Armageddon" in 1998. He also netted $14 million from M. Night Shyamalan's 1999 hit "The Sixth Sense."
In 2000, the star earned a total of $54.5 million, including $20 million each for "The Kid" and "Unbreakable." He netted $70 million in 2001 and $46 million in 2002, which included a $22.5 million haul for "Hart's War." "Live Free or Die Hard" netted Willis $25 million in 2007, and in 2008 he pulled in a combined $41 million for his acting endeavors.
Related: Rihanna's Net Worth Is $160 Million on Her 28th Birthday
Bruce Willis Movies
Bruce Willis boasts more than 100 credits for both film and TV dating back to a role in "The First Deadly Sin" in 1980. Since then, he has appeared in more than two dozen movies that have earned more than $100 million at the global box office, and nine that have grossed more than $300 million.
Adjusted for inflation, his movies earn an average of $87.28 million at the domestic box office. Combined, his films have made more than $7.22 billion worldwide.
Willis is best known for the "Die Hard" franchise; all four installments of "Die Hard" rank in the top 10 highest-grossing Bruce Willis movies at the domestic box office. Together, the "Die Hard" movies have earned more than $1.1 billion worldwide.
Willis' success extends far beyond "Die Hard," however. The highest-grossing movie of 1998, "Armageddon," earned more than $553 million worldwide, and the critically-acclaimed "The Sixth Sense" earned nearly $673 billion one year later. His fifth highest-grossing movie is "Pulp Fiction," which was released in 1994 and earned nearly $221 million at the domestic box office. A more recent hit was 2010's "The Expendables," which earned $274.5 million at the global box office.
Willis currently has seven projects in the works for 2016: "Going Under," "Precious Cargo," "Marauders," "The Bombing," "Death Wish," "Die Hard Year One" and "Labor of Love."
Bruce Willis has established himself as one of Hollywood's leading action heroes. In an interview gone awry, "The Late Show's" Stephen Colbert accuses Bruce Willis of lying about performing his own stunts, and the remark has unforeseen consequences. Watch the interview below.
Bruce Willis Awards
Bruce Willis won a Golden Globe in 1987 for his breakout television role opposite Cybill Shepherd in the series, "Moonlighting." He was nominated for three other Golden Globes for the series in 1986, 1988 and 1990. The role also earned him a Primetime Emmy nomination in 1986 and a win in 1987.
In 2000, Willis won another Primetime Emmy for his recurring role on the hit series, "Friends." In total, Bruce Willis has been nominated for 36 awards and won 20.
Bruce Willis and Belvedere: Business Venture Gone Wrong
In 2009, Bruce Willis signed a four-year deal with Belvedere, a French liquor company that produces a namesake high-end vodka, as well as William Peel whiskey and Marie Brizard liqueurs. In exchange for the right to use his face in branding campaigns, Willis was compensated in shares and cash equating to a 2.6 percent ownership stake.
When the company encountered financial trouble in 2013, creditors won a legal bid to seize 87 percent of the company by converting its debt into shares. This decision left just 13 percent to be divvied up among all the shareholders, including Willis.
Although he was promised a payment of $26.1 million if the company's value dropped below a certain threshold, Belvedere claimed it could not afford to pay Willis and instead offered him a third of that amount. It is unclear whether or not the star accepted the settlement offer.
Bruce Willis Personal Life
Bruce Willis became half of one of Hollywood's most legendary power couples when he wedded actress Demi Moore in 1987. The two were married for 13 years and, when they divorced in 2000, Willis paid his ex a whopping $90 million settlement. Moore's net worth is currently valued at $150 million.
Together, the couple has three children, Rumer, Scout and Tallulah Belle. In 2009, Willis married model-actress Emma Heming, with whom he has two daughters, Mabel Ray and Evelyn Penn.
Along with his film earnings, Willis owns several properties that contribute to his net worth. Currently, the star has 22 acres and two adjoining properties overlooking the Croton Reservoir in Bedford, N.Y. He purchased the estate for $12 million. In 2014, Willis reduced the price of another 20-acre estate and six-bedroom, seven-bathroom mansion in Idaho to $8.8 million after initially listing it for $15 million in 2011.
In his free time, Willis supports several charities, including the Special Olympics, the Bruce Willis Foundation, Hope North, the Boot Campaign and Jazz Foundation of America. The actor is also an accomplished musician.
Bruce Willis will turn 61 as one of the wealthiest, most successful and most recognizable actors in show business. He parlayed a TV role as a charming private eye into a career as one of Hollywood's greatest — and richest — leading men.
Related: North West, Blue Ivy: 29 of the Richest Celebrity Children