Caitlyn Jenner Nabs ESPY Award Ahead of 'I Am Cait' Premiere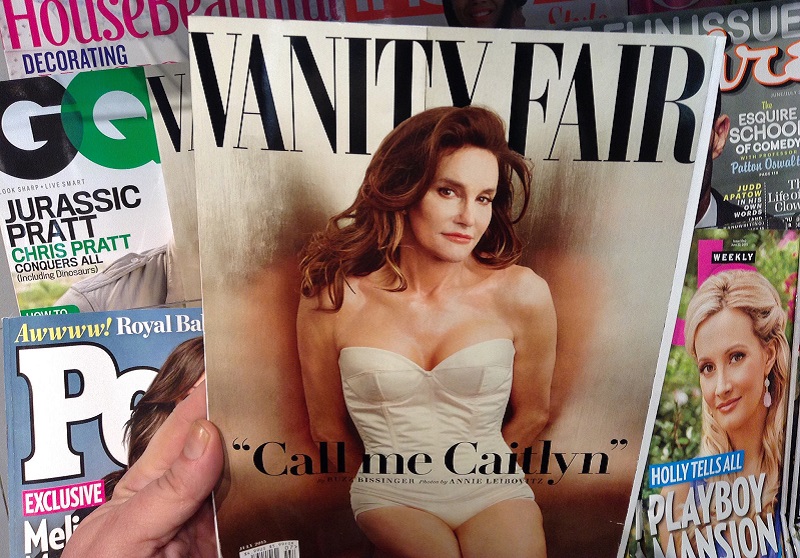 Caitlyn Jenner has a full couple of weeks ahead of her. The Olympic gold medalist, transgender woman and reality star is being awarded the Arthur Ashe Courage Award at the ESPY Awards 2015 on Wednesday, July 15. About a week and a half later Jenner's docuseries covering her transition to becoming a woman, "I Am Cait," premieres on E! on July 26.
Caitlyn Jenner to Be Honored at ESPY Awards 2015
The ESPY Awards 2015 ceremony covers the sports entertainment industry and celebrates the year's top sports moments and achievements. The event will air on ABC at 8 p.m. on Wednesday, during which Caitlyn Jenner will be honored with the Arthur Ashe Courage Award for her recent coming out as transgender and public transition to female. Jenner first publicly confirmed her transition in an interview with Diane Sawyer in April.
As one of the most beloved sports figures in America, Caitlyn Jenner — formerly Bruce Jenner — won glory for the U.S. by winning the gold medal in the decathlon event during the 1976 Summer Olympics.
Actor and comedian Joel McHale, who will be hosting this year's ESPY Awards, spoke on Jenner's award.
"[Jenner] was the biggest athlete, maybe next to Muhammad Ali or even bigger for a while," he said. "The guy did something absolutely extraordinary. And obviously, becoming Caitlyn was very courageous."
Is Caitlyn Jenner's ESPY Award a Payoff From ABC?
This public celebration of Caitlyn Jenner, however, has drawn some criticism and skepticism. According to the Los Angeles Times, some critics have said that Jenner's award is a "tabloid play" and that other candidates for the award were more deserving.
There has even been some speculation that Jenner's award was a payoff for her interview with Sawyer that aired on ABC, for which Jenner was not paid.
An ABC spokesperson told the Los Angeles Times, "There is absolutely no connection between the interview and the award. There's simply no truth to that claim."
Read: Kourtney Kardashian and Scott Disick Split: The Cost of Fame
'I Am Cait' Premiere: What Caitlyn Jenner Will Earn From the Docuseries
Jenner is known from the reality show "Keeping Up With the Kardashians." She was married to the family matriarch, Kris Jenner, for 23 years. Following the couple's 2014 divorce, Jenner became a less prominent figure on the show and also decided to live openly as a transgender woman.
Now, Jenner is sharing her journey with a docuseries, "I Am Cait," which is airing on the same network that broadcasts "Keeping Up With the Kardashians." Promos of the show feature Jenner in dresses, going out with other women and bonding with her family members.
"I'm still the same person," Jenner says in a preview. The "I Am Cait" premiere is on Sunday, July 26.
But how much is Caitlyn Jenner making for "I Am Cait?" E! is reportedly paying her $5 million for the docuseries, reports Radar Online. This would be one of the biggest-ever payouts to any solo reality star for the network, an insider reportedly told the publication. Jenner's transition reportedly cost her $4 million, so the checks from "I Am Cait" could have helped cover some of those costs and then some.
Caitlyn Jenner's net worth is estimated around $100 million, according to CelebrityNetWorth. But, Rob Shuter of VH1's "The Gossip Table," told the Daily News that Jenner could be worth more than $500 million in the next five or 10 years.
Photo credit: Mike Mozart / Flickr