Miley Cyrus and 6 Other Celebrities Who've Donated Big to Social Movements

4 min Read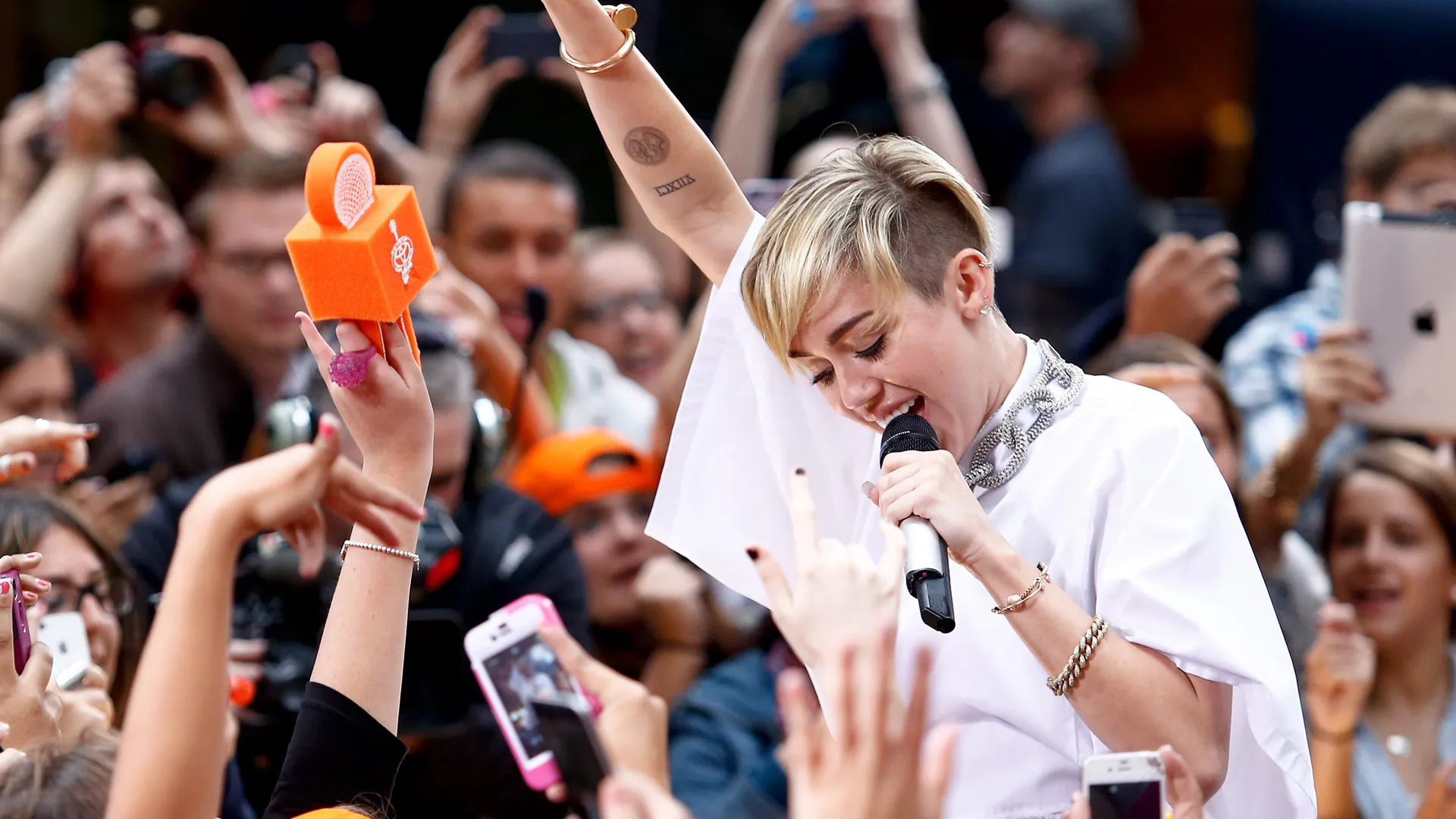 Miley Cyrus, who's celebrating her 28th birthday today, is a singer, actress and all-around entertainment icon. She's also an activist. Cyrus is the founder of the Happy Hippie Foundation, which works to bring youth together to fight injustice against homeless and LGBT+ youth as well as work to make life better for other vulnerable populations and minority groups.
Since 2014, the foundation has donated thousands upon thousands of meals and snacks, and items of clothing to homeless youth. In addition to her work with the foundation, Cyrus (and then partner Liam Hemsworth) donated $500,000 to those affected by California wildfires in 2018 and Cyrus can often be found supporting good causes that help those in need. She's worked with Habitat for Humanity, the Elton John AIDS Foundation and the Los Angeles LGBT Center, among many others.
Cyrus isn't the only celebrity to give back big. Here are other celebrities who support social movements in a big way.
Last updated: Nov. 23, 2020
Make Your Money Work Better for You
Dolly Parton
Dolly Parton's got a big voice, big hair and a huge heart. The country singer has donated to make lives better throughout her career. In 1995, she created the Imagination Library, which sends out more than 1 million free books a month to children under the age of 5 across America. She's also supported children through the pandemic, creating a YouTube series where she read bedtime stories to children for 10 weeks.
Even more impressively, Parton donated $1 million toward Moderna's COVID-19 vaccine research. She's also busy helping her hometown through the pandemic. Her organization Mountain Tough has been offering comprehensive resources for those affected by COVID-19 in Sevier County, Tennessee, since the pandemic began.
In 2016, Parton created the My People Fund which gave $10,000 to 900 families affected by the Gatlinburg fires.
Most recently, the singer, who is famously nonpolitical, has vocally supported Black Lives Matter. "And of course Black lives matter," she told Billboard. "Do we think our little white asses are the only ones that matter? No!"
Lady Gaga
Lady Gaga has a history of bringing both awareness and much-needed funding to social causes, but she's worked more tirelessly than ever throughout the pandemic. In April 2020, she raised over $35 million for the World Health Organization in partnership with Global Citizen. She also created a star-studded television event to bring both more information and some (well-needed) joy to everyone watching at home. But the event wasn't a fundraiser. Gaga told viewers to put their wallets away and enjoy the show.
Jordan Peele
In partnership with Monkeypaw Productions, Jordan Peele, the creator of "Get Out," "Us" and, most recently, the co-creator of HBO's "Lovecraft Country," donated $1 million spread out through several organizations fighting for equality and civil rights. These funds went to Fair Fight, Black Emotional and Mental Health Collective, Black Lives Matter, the Equal Justice Initiative and the Transgender Gender-Variant & Intersex Justice project.
Find Out: Here Are All the Ways Oprah Gives Back
Make Your Money Work Better for You
John Cena and BTS
The pro wrestler and (now) movie star donated $1 million toward Black Lives Matter in June 2020. His donation came as a response to a donation made by K-Pop idols BTS — also $1 million — which was quickly matched by their fans. Inspired by this move, Cena donated $1 million of his own money to the cause.
"Change is never easy because it takes us admitting that our efforts and methods may be flawed to a point of severe distortion," Cena wrote in a tweet. "Be brave and open minded in these moments. Welcome ideas and limit excuses. Change is uncomfortable but can yield much more joy for all in the long run."
Angelina Jolie
In June 2020, Angelina Jolie donated $200,000 to the NAACP Legal Defense Fund. The actress, who has long been outspoken about social justice and works with the United Nations, wants to help bring an end to racism and injustice toward the Black community.
"Rights don't belong to any one group to give to another. Discrimination and impunity cannot be tolerated, explained away or justified. I hope we can come together as Americans to address the deep structural wrongs in our society," Jolie said in a statement. "I stand with the NAACP Legal Defense Fund in their fight for racial equality, social justice, and their call for urgent legislative reform."
More From GOBankingRates