Celebrities Who Have Lost Millions During COVID-19
Pandemic-related cancellations are costing stars big time.
JStone / Shutterstock.com
1/8
Debby Wong / Shutterstock.com
2/8
Dimitrios Kambouris / Getty Images
David Copperfield
The world's richest magician, David Copperfield, earned $46 million in 2020 thanks in large part to his show at the MGM Grand in Las Vegas, Forbes reported. His show was shut down in mid-March when Vegas went under lockdown.
3/8
Pascal Le Segretain / Getty Images
Robert De Niro
The pandemic has hit Robert De Niro hard -- both as an actor and as a businessman, according to his lawyer Caroline Krauss, USA Today reported. De Niro has financial stakes in the chain restaurant Nobu and the Greenwich Hotel, both of which have been suffering because they were forced to close for months due to pandemic lockdowns. In addition, he was due to shoot a movie this summer that was delayed due to the pandemic.
4/8
Arturo Holmes / Shutterstock.com
Post Malone
Post Malone was grossing over $1.3 million per city on his latest tour, but he was forced to end it early in mid-March due to the pandemic, Forbes reported.
5/8
Sterling Munksgard / Shutterstock.com
Marshmello
Masked DJ-producer Marshmello racked up $56 million in 2020, mainly by playing music festivals around the world, Forbes reported. Now that festivals are canceled, he's losing out on his main income source.
6/8
Matias Altbach/REX / Shutterstock.com
Paul McCartney
The Beatles co-founder Paul McCartney grossed over $100 million from live performances in 2019, Forbes reported. He'll be missing out on millions this year as the European leg of his "Freshen Up Tour" -- planned for the summer of 2020 -- was canceled due to the coronavirus.
Read: 24 Celebrities Who Tried and Failed To Start New Careers
7/8
Owen Sweeney/Invision/AP / Shutterstock.com
The Rolling Stones
In 2019, The Rolling Stones grossed $178 million from just 16 shows, Forbes reported. Due to the pandemic, the Mick Jagger-fronted rock band had to cancel its "No Filter 2020 Tour," set to run in North American stadiums from May to July.
8/8
John Salangsang / Shutterstock.com
Taylor Swift
Taylor Swift is one of the wealthiest self-made women with a net worth of $365 million, according to Forbes. But that net worth would have undoubtedly been higher had she not had to cancel her 2020 tour dates due to the pandemic; some, but not all, dates have been rescheduled for 2021.
More From GOBankingRates
About the Author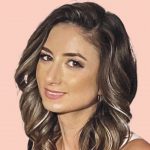 Gabrielle joined GOBankingRates in 2017 and brings with her a decade of experience in the journalism industry. Before joining the team, she was a staff writer-reporter for People Magazine and People.com. Her work has also appeared on E! Online, Us Weekly, Patch, Sweety High and Discover Los Angeles, and she has been featured on "Good Morning America" as a celebrity news expert.