Famously Fired: 16 Celebrities Who Lost Big After Huge Scandals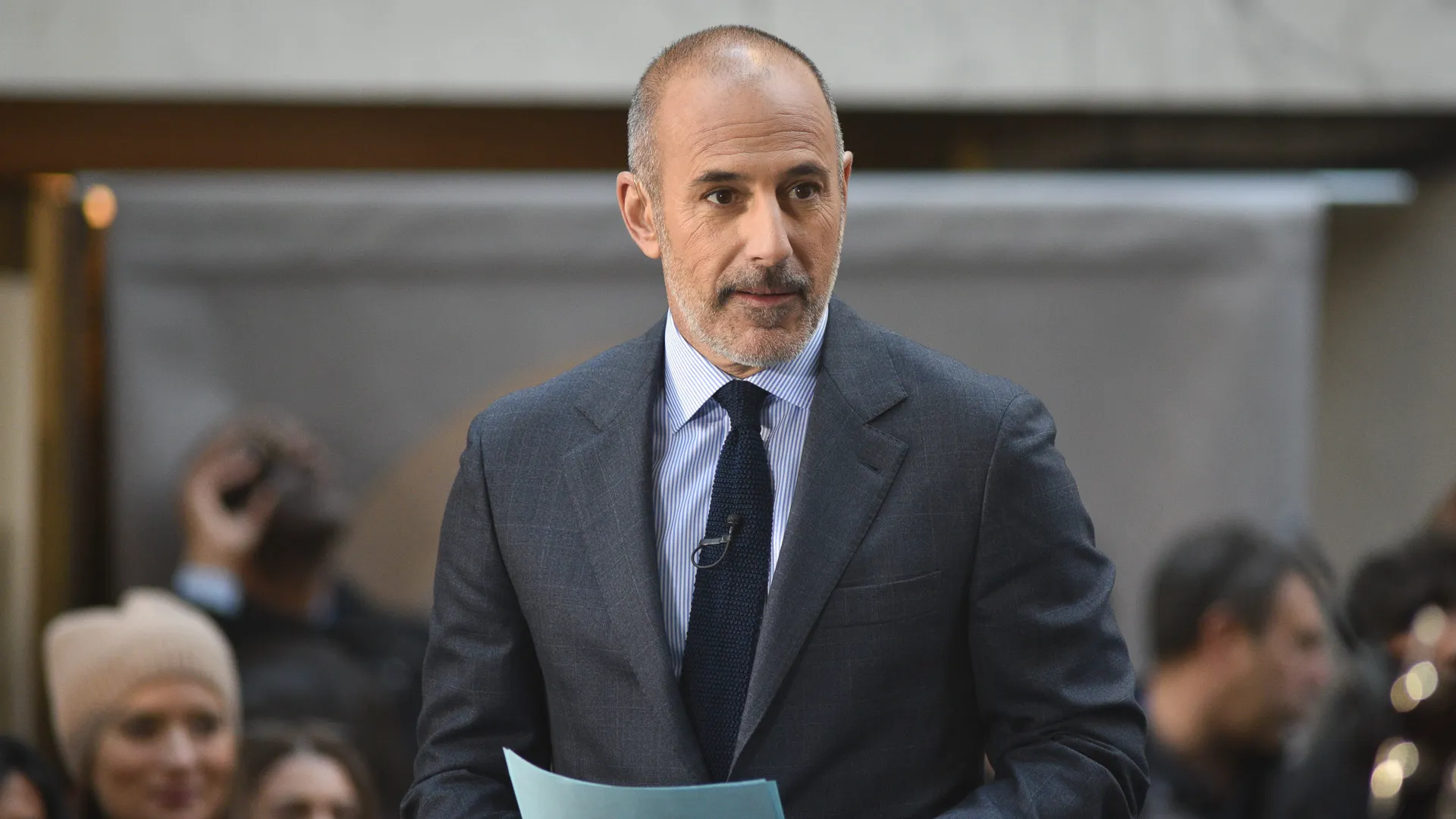 Anthony Weiner Net Worth: $750,000
Disgraced politician Anthony Weiner has been caught up in three inappropriate texting scandals. It all started in 2011 when he was forced to resign from his job as the Representative for New York's Ninth Congressional District, where he earned a salary of $175,000 per year, according to Inside Edition.
Strike number two occurred in September 2015 when he was fired from top public relations firm MWW after just two months on the job. The third time, Weiner lost his job as a contributor at both the New York Daily News and television channel NY1. News of his separation from wife Huma Abedin swiftly followed the third scandal.
In 2019, he was released from prison custody after being sentenced to 21 months for transferring obscene material to a minor.
See: 
Make Your Money Work Better for You
Ryan Lochte Net Worth: $6 Million
Olympian Ryan Lochte won a gold medal at the 2016 Rio Games but lost all of his glory after falsely claiming to have been robbed at a gas station with three teammates. Backlash from the incident cost the swimmer all his major sponsors — Speedo USA, Ralph Lauren, Syneron Candela and Airweave — resulting in roughly $1 million in lost income, according to ESPN.
Related: 12 Surprising Investments of Millionaires and Billionaires
Billy Bush Net Worth: $9 Million
In October 2016, Billy Bush was fired from "Today" after a 2005 "Access Hollywood" video surfaced, where he was caught encouraging President Donald Trump to make lewd comments about women. Details of his "Today" settlement were not made public, but Us Weekly reported that Bush — a recent addition to the show — had a three-year contract for $3.5 million per year.
Charlie Sheen Net Worth: $10 Million
Former "Two and a Half Men" star Charlie Sheen was fired in 2011 for bad behavior on set and off — including several very public verbal lashings of series creator Chuck Lorre. Prior to violating Warner Bros.' moral turpitude clause, Deadline reported he was earning $1.5 to $2 million per episode. Ashton Kutcher replaced Sheen for the final 84 episodes of the series, meaning the troubled actor missed out on at least $126 million to $168 million in earnings.
Paula Deen Net Worth: $14 Million
She was able to come back with "Positively Paula," but celebrity chef Paula Deen found herself in hot water in 2013 after publicly admitting to using a racial epithet in the past. This caused her to lose a number of major deals, including her Food Network show "Paula's Home Cooking" and another with Smithfield Foods, which likely cost her around $3 to $4.5 million, according to a Forbes estimate.
Make Your Money Work Better for You
Michael Vick Net Worth: $16 Million
Once a first-round NFL draft pick, Michael Vick fell from grace in 2007 when he was sentenced to nearly two years in jail on dogfighting charges. The crime cost him the final $71 million of his Atlanta Falcons contract and up to $50 million in endorsement fees, according to ESPN.
Upon his release in 2009, the Philadelphia Eagles signed him to a $100 million, six-year deal, which he needed to pay his $17.8 million debt from the scandal. After being released from the Eagles, he earned $4 million for one season on the New York Jets roster and just under $1 million for a season with the Pittsburgh Steelers.
Harvey Weinstein Net Worth: $25 Million
In October 2017, film producer Harvey Weinstein was fired from The Weinstein Company — the production company he co-founded — following the publication of a New York Times story alleging that the media mogul had been sexually harassing women for decades. Just days after the story broke, Weinstein's wife, Georgina Chapman — co-founder of the high-end women's fashion line Marchesa — announced that she would be separating from her husband. Between the loss of revenue from no longer being a part of The Weinstein Company, lawsuits brought against him by the women who have made allegations of assault and harassment, and a divorce from Chapman, Weinstein stands to lose many millions, Celebrity Net Worth estimated.
In March 2020, Weinstein was sentenced to 23 years in prison.
The scandal has even hurt Weinstein's estranged wife's bottom line: Chapman's brand Marchesa was slated to have an engagement ring collaboration launching in Helzberg Diamonds stores later in October 2017, but the Helzberg brand shelved launch plans after news of the scandal broke, The Hollywood Reporter reported.
Kathy Griffin Net Worth: $30 Million
Comedian Kathy Griffin came under fire when photos of her surfaced holding a decapitated head of President Donald Trump in late May 2017. Just days after the controversial photos went public, CNN fired Griffin from her annual network New Year's Eve hosting gig with Anderson Cooper, a post she's had since 2007. Griffin, who won a Grammy in 2014 for best comedy album, apologized on Instagram nearly immediately after the scandal erupted saying, "I beg for your forgiveness. I went too far." Despite the apology, toilet footstool company Squatty Potty pulled their upcoming ad campaign featuring the comedian, and at least one of her stand-up comedy shows was canceled.
Find Out:
Make Your Money Work Better for You
Louis C.K. Net Worth: $35 Million
Renowned comedian, actor and producer Louis C.K. came under fire in November 2017 after The New York Times came forward with a report that five women accused the comic of engaging in lewd acts and sexual misconduct. The premiere of his film "I Love You Daddy," which was scheduled to be held the day of the alleged report, was promptly canceled by its distributor. He was also scheduled to appear on The Late Show with Stephen Colbert, which was also canceled. Netflix also announced on Nov. 10, 2017, that a second Louis C.K. standup special that was scheduled to be produced was scrapped as well.
The accusers — many of them prolific comedians in their own right — have reports of allegations stemming from over 15 years ago. C.K. released a statement on Nov. 10, 2017, acknowledging the acts and stating that "these stories are true." The statement from C.K. goes on to say "I have been remorseful of my actions. And I've tried to learn from them. And run from them. Now I'm aware of the extent of the impact of my actions."
Lance Armstrong Net Worth: $50 Million
Once a champion, Lance Armstrong was banned from cycling for life, stripped of his seven Tour de France titles and dropped by major sponsors like Nike, Trek and Anheuser Busch in 2012 after the U.S. Anti-Doping Agency declared him a cheater for taking performance-enhancing drugs. Along with a forever-tarnished reputation, Forbes estimated the scandal would cost Armstrong $150 million in lifetime earnings.
Matt Lauer Net Worth: $80 Million
Arguably one of the most recognizable faces in television news, Matt Lauer — host of NBC's "Today" show since 1997 — came under fire in November 2017 after reports accusing him of inappropriate sexual conduct surfaced. Lauer — who has a storied career in TV journalism dating back to the 1970s — helped transform the "Today" show into a top-rated morning newscast.
The announcement of his sudden firing occurred on Nov. 29, 2017, with co-host Savannah Guthrie breaking the news to the "Today" audience. NBC News chairman Andrew Lack also responded that while the complaint — filed on Monday, Nov. 27, 2017 — was the first against Lauer in his career at the station, "we were also presented with reason to believe this may not have been an isolated incident."
According to Celebrity Net Worth, Lauer's estimated net worth is at about $80 million. He earned a salary of $25 million per year with the network, according to Variety. Lauer had previously signed a new two-year contract last year that would have kept him with NBC through 2018.
Make Your Money Work Better for You
Bill O'Reilly Net Worth: $85 Million
Once the network's biggest star, Fox News cut ties with Bill O'Reilly on April 19, 2017, amid backlash from a New York Times report highlighting several sexual harassment allegations against the host.
More than 50 advertisers pulled spots from his show after it was revealed that more than $13 million in settlements had been paid to five women who accused him of sexual harassment and other inappropriate behavior. O'Reilly reportedly paid $10 million out of his own pocket to settle these claims, and Fox News parent company 21st Century Fox paid the rest, according to the Wall Street Journal.
Before getting the ax, O'Reilly had recently renewed his $20 million contract, so news of his firing came as a surprise to many.
Barry Bonds Net Worth: $100 Million
Baseball legend Barry Bonds was a key player in the 2007 Major League Baseball steroids scandal, which caused him to lose major endorsement deals with Mastercard, KFC and Charles Schwab. The scandal cost him an estimated $28 million per year in contracts, according to Sports Illustrated, and he was found guilty of obstructing justice. Bonds retired that same year and served one month of house arrest.
Kevin Spacey Net Worth: $100 Million
In October 2017, in the wake of the Harvey Weinstein allegations, Kevin Spacey was accused of sexual harassment by a number of individuals from across the reaches of his career. It came after actor Anthony Rapp — known for his roles in "Star Trek: Discovery" and "Rent" — alleged that Spacey made sexual advances toward him in 1986, when Rapp was a 14-year-old. Spacey responded to Rapp's allegations on Twitter, stating that though he didn't recall the incident in question, he gave "the sincerest apology for what would have been deeply inappropriate drunken behavior." Spacey also followed up the Twitter post with a coming-out statement, acknowledging his alleged sexuality. In the subsequent fallout, at least 13 more victims came forward with allegations including numerous journalists, filmmakers, actors and production crew members.
Spacey's net worth certainly took a hit — his original series "House of Cards" was suspended as he was cut from the Netflix show, and the streaming service also announced that they scrapped his film "Gore," which was in post-production. Filmmaker Ridley Scott also replaced all of Spacey's scenes in the film "All the Money in the World," as well as Spacey being effectively dropped by both his publicist and his talent agency.
Make Your Money Work Better for You
Mel Gibson Net Worth: $425 Million
As if being arrested for DUI wasn't bad enough, Mel Gibson was also recorded making anti-Semitic remarks during the July 2006 incident. The tirade effectively cost him a 10-year exile from Hollywood, where he previously demanded up to $30 million per film.
Tiger Woods Net Worth: $800 Million
In 2009, Tiger Woods' reputation as a wholesome husband came crashing down when the father of two was exposed as a serial adulterer. The aftermath included the loss of several sponsors and a self-imposed indefinite golf hiatus, which at the time, the New York Post estimated would cost him roughly $180 million per year.
The golfer made a comeback, but his earnings are nowhere near what they once were. Woods earned an estimated $110 million in 2009, according to the New York Post, more than double his 2016 wages of $45.5 million. Beyond his own pocketbook, a 2009 UC Davis study revealed that the scandal might've have cost his sponsors' shareholders up to $12 billion.
Woods did win the Masters Tournament in 2019, netting well over $2 million, but was unfortunately involved in a devastating car crash in April that has likely ended any future golf prospects.
More From GOBankingRates
Rachel Holly contributed to the reporting for this story.
All net worths were sourced from Celebrity Net Worth and are accurate as of May 18, 2020.