21 Celebrities Who Run Foundations or Charities
Here are 21 great celebrity charities to know.
Trina Stewart / Shutterstock.com
What do Beyoncé, George Lucas, Shakira, and Bette Midler all have in common? They are all celebrities that use their wealth to help others who are less fortunate in need.
From ending world hunger to enriching children's lives with STEM education — click through to see what your favorite celebrity is doing to make the world a better place.
1/21
Frazer Harrison / Getty Images
Beyonce: Beygood
Think of Beyonce's Beygood as a sort of rotating slate highlighting work from various charitable organizations. Since its launch in 2014, Beyonce has lent her very famous face and celebrity endorsement to help out homeless charities, unemployment charities and children's charities, as well as scholarship efforts and disaster relief housing. At Beygood's official site, Beyonce's organization highlights an ever-changing selection of charitable groups and offers direct links to donation opportunities.
2/21
Frederic Legrand-COMEO / Shutterstock.com
Bono: ONE Campaign
Bono's ONE Campaign doesn't just want to feed the hungry and treat disease — this celebrity charity seeks to end extreme poverty and prevent diseases by advocating and lobbying for the world's most underserved communities. Their work has been monumental thus far, securing more than $37.5 billion in funding for health initiatives in the fight against AIDS, malaria and tuberculosis.
3/21
DFree / Shutterstock.com
Pharrell Williams: From One Hand to AnOTHER
Inspired by his travels to underserved communities, Pharrell Williams' charity — From One Hand to AnOTHER — aims to ensure that every child has the means to success. The charity provides them with educational, creative and social programs at a young age. Since 2008, FOHTA has donated everything from school supplies to Thanksgiving turkeys and provided free summer camp programs — which teach skills ranging from dancing to coding to more than 1,000 students.
4/21
JStone / Shutterstock.com
Emma Watson: HeForShe
Alongside HeForShe mastermind Elizabeth Nyamayaro and Executive Director of U.N. Women Phumzile Mlambo-Ngcuka, actor Emma Watson serves as the charity's Global Goodwill Ambassador for U.N. Women. HeForShe has performed 1,303,415,938 actions for gender equality — and that number grows by the minute. This U.N. Women program provides a systematic approach to mobilizing the drive for gender equality around the world.
5/21
Featureflash Photo Agency / Shutterstock.com
Lady Gaga: Born This Way Foundation
Alongside her mom, Cynthia Germanotta, Lady Gaga founded the Born This Way Foundation in 2012 with the noble goal of "creating a kinder and braver world." To achieve those means, Lady Gaga's foundation focuses on empowering youth through mental health resources and providing other services that bestow a more positive environment for young people.
6/21
Joe Seer / Shutterstock.com
George Lucas: George Lucas Educational Foundation
Founded by the "Star Wars" creator in 1991, the George Lucas Educational Foundation has evolved into two distinct branches: Edutopia and Lucas Education Research. The former serves as a thorough online community for sharing effective K-12 education strategies, and the latter actively conducts research to find said strategies and educational models. True to Lucas' pioneering of science fiction films, the Foundation often emphasizes the integration of technology in education.
7/21
Kathy Hutchins / Shutterstock.com
Jennifer Lopez: Lopez Family Foundation
In partnership with the Children's Hospital Los Angeles, Montefiore and the United Nations Foundation, Jennifer Lopez's family-oriented charity opened its first telemedicine center in 2010 and has since established seven more. In addition to the centers, the Lopez Family Foundation makes charitable donations toward policy and programs that enrich healthcare and health education for underserved women and children.
8/21
Denis Makarenko / Shutterstock.com
Charlize Theron: Charlize Theron Africa Outreach Program
When she's not Imperator Furiosa on the big screen, Charlize Theron is a hero in the real world. Established in 2007 by the South African actor and UN Messenger of Peace, the Africa Outreach Program connects community organizations throughout the continent with the tools they need to thrive. Past program grantees include WhizzKids United, Life Choices, Drama for Life and the Department of Social Responsibility.
9/21
Sean Gallup / Getty Images
George Clooney, Brad Pitt and Don Cheadle: Not On Our Watch
Don Cheadle, George Clooney and Brad Pitt might sound like the lineup for a dramatic blockbuster, but this trio also heads up the 501(c)3 charity, Not On Our Watch. Advocates and researchers alike work together to support global human rights and target efforts toward mass media and policymakers to raise the visibility of humanitarian crises from Darfur to Burma. To join the all-star cast as a supporting actor, you can head to their website and make a donation via credit, debit or PayPal.
10/21
Jaguar PS / Shutterstock.com
Michael J. Fox: Michael J. Fox Foundation for Parkinson's Research
Sometimes the best charities are those with a deeply personal meaning; such is the case with the Michael J. Fox Foundation for Parkinson's Research, an organization inspired by the actor's long-running battle with the disease. Dubbed "the most credible voice on Parkinson's research in the world" by The New York Times, the foundation is the biggest nonprofit funding source for Parkinson's drug development on the planet and has funded $700 million in research programs throughout its history.
11/21
BAKOUNINE / Shutterstock.com
Leonardo DiCaprio: The Leonardo DiCaprio Foundation
If you saw Leo's viral 2014 speech at the UN Climate Summit, you know he's passionate about climate change. Established when the award-winning actor was only 24 years old, the Leonardo DiCaprio Foundation funds and promotes conservation and climate change projects, as well as contributing to indigenous rights. Since 2010, the foundation has awarded more than $80 million in grants to over 200 projects across 50 countries.
12/21
Ga Fullner / Shutterstock.com
Hugh Jackman: Laughing Man Foundation
Triple-threat performer Hugh Jackman is known as a good-natured Aussie, and his aptly named Laughing Man Foundation proves that he truly has a big heart. Laughing Man traces its roots to a friendship Jackman made in Ethiopia when he and his wife tried the coffee farmed by a young man named Dukale. They were inspired to bring Ethiopian beans to New York via the Laughing Man Cafe. The cafe donates all of its profits to promoting progressive education and improved health standards throughout Dukale's homeland and beyond.
13/21
Twocoms / Shutterstock.com
Matt Damon: Water.org
The result of a charitable merger between WaterPartners and the Matt Damon-founded charity, H20 Africa, Water.org has a very direct mission: "Provide as many people as possible with access to clean water." Among the organization's efforts to raise awareness for the 1.2 billion people worldwide who lack access to clean water, Damon teamed with the Oscar-winning documentarian, James Moll, to create the charity's feature documentary.
14/21
Streeter Lecka / Getty Images
Michael Jordan: James R. Jordan Boys & Girls Club
When Michael Jordan retired from basketball, he didn't just squirrel his earnings away and disappear. At his retirement celebration in 1994, Jordan committed $2 million toward the construction of a new Boys & Girls Club facility on Chicago's west side. That 41,000-square-foot building still stands today, where it serves 1,250 club members and offers programs and services including physical and health education, mentoring, computer education, social recreational activities and leadership clubs for the youth of Chicago.
15/21
taniavolobueva / Shutterstock.com
Eva Longoria: Eva Longoria Foundation
The Eva Longoria Foundation's mission is to help Latinas build better futures for themselves and their families through education and entrepreneurship. The group serves that purpose by offering mentorships, parent engagement events, Latina-focused educational entrepreneurship and even extracurricular STEM courses.
16/21
Andrea Raffin / Shutterstock.com
Elton John: Elton John AIDS Foundation
In his musical career, Elton John is used to topping the charts. Thanks to his charity — which is rated four-stars by Charity Navigator — the Elton John AIDS Foundation, Elton John is a chart-topping philanthropist, also. Since 1992, the organization has raised HIV awareness, supported research-based programs and helped ensure access to quality medical care and treatment, raising more than $385 million for the cause.
17/21
Kathy Hutchins / Shutterstock.com
Shakira: Barefoot Foundation
For the Colombia-born Shakira, the Barefoot Foundation hits close to home. Her impressive nonprofit group currently supports six schools in the Colombian regions of Altos de Cazucá, Quibdó and Barranquilla — positively affecting more than 30,000 vulnerable children and their families. Shakira has her eyes set on making education universal for children, and she certainly has the resume to do so. Her philanthropic efforts began with the creation of another charity when she was just 18 years old, the Pies Descalzos Foundation.
18/21
Evan Agostini / Getty Images
Christopher Reeve: Christopher and Dana Reeve Foundation
Despite his passing in 2004, Christopher Reeve remains the embodiment of Superman. It's not just the charm and jet black locks, it's the giving spirit that led he and his wife, Dana, to found an organization dedicated to discovering cures for spinal cord injury and improving the quality of life for the 1 in 50 Americans affected by paralysis. Their efforts have been consistently heroic, as evident by their $120 million of investments in research labs.
19/21
Featureflash Photo Agency / Shutterstock.com
Matthew McConaughey: Just Keep Livin' Foundation
Matthew McConaughey's 501(c)3 nonprofit came to fruition just after the production of "Dazed and Confused." Motivated by his father's passing, McConaughey and his wife, Camila, dedicated their foundation to simply giving back to their community. J.K. Livin', as the couple calls it, focuses on providing fitness programs for youngsters from Texas to California, where they use cardio and games to encourage wellness, community service and nutrition.
20/21
Joe Seer / Shutterstock.com
Bette Midler: New York Restoration Project
In 1995, Bette Midler paid her success forward by establishing the New York Restoration Project, a foundation dedicated to creating and maintaining green spaces and healthier environments for Big Apple residents across all five boroughs. By 2015, Bette and her crew had revitalized 52 community gardens and planted one million trees alongside MillionTreesNYC. If you want to get in on the eco-friendly action, you can sponsor your own tree with the New York Restoration Project's website.
21/21
Tinseltown / Shutterstock.com
Oprah Winfrey: Oprah's Angel Network
Oprah might be the queen of a media empire, but she hasn't let her staggering $3.2 billion net worth go to her head. This is evident by the wingspan of Oprah's Angel Network, which reaches far and wide. Some highlights of the network include building hundreds of homes for Habitat for Humanity, and 55 schools across 12 countries. In her own words, Oprah says, "you get from the world what you give to the world."
About the Author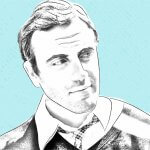 Dan is an honors graduate of western Kentucky's Murray State University and has been a freelance writer and full-time creative since 2009, in addition to co-founding and co-owning two active media production businesses – one for the west coast in Los Angeles, California, and one for the east in Cincinnati, Ohio. As an independent creative professional with a scroll-like resume of both blue collar and white collar experience and a longtime business writer, Dan has been fortunate enough to publish with the likes of Chron.com, Fortune, The Motley Fool, Career Trends, Bizfluent, MSN Money, Legal Beagle, San Francisco Chronicle's SFGate, USA Today, Builder's Capital, Salon.com and Zacks.com, among others. He's also offered his words to such diverse brands as ASUS, Kellog's, Discover, Sony Pictures, Samsung, Linksys, LIVESTRONG, Office Depot, Canon Inc., Caesar's Entertainment Corporation and Verizon, as well as frequently writing in the fields of entertainment, travel, fitness, lifestyle and fashion.