Kelly Clarkson and Other Celebs Going Through (Potentially) Costly COVID-19 Breakups

8 min Read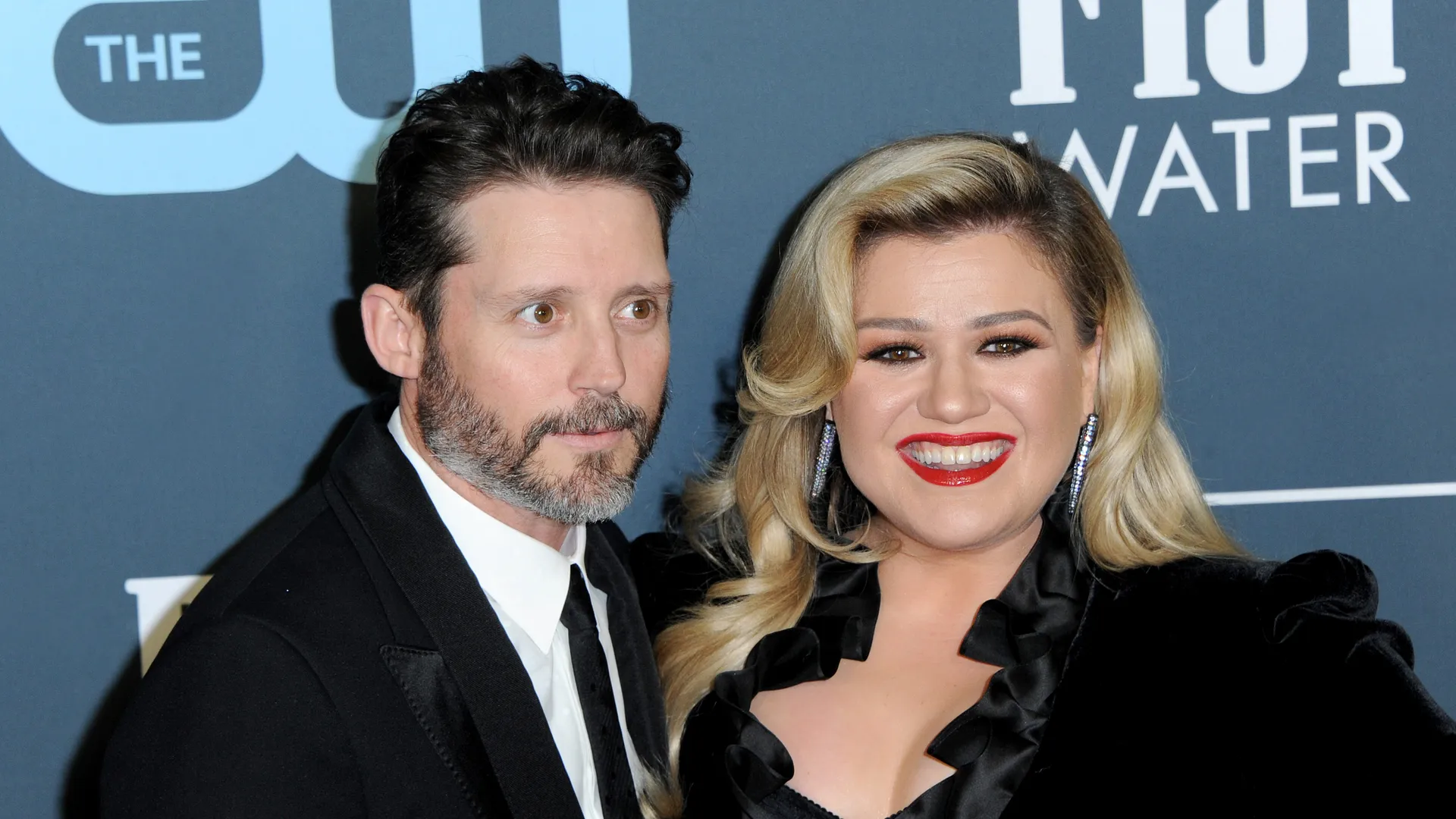 Kristin Cavallari and Jay Cutler
Kristin Cavallari's net worth: $30 million
Jay Cutler's net worth: $30 million
After seven years of marriage, reality star Kristin Cavallari and former pro football player Jay Cutler announced their split in April. In the divorce filing, Cavallari asked Cutler to pay for their kids' health insurance and other related expenses, including dental, orthodontic and eye care, which he agreed to do, Us Weekly reported. Neither is seeking child support.
Cavallari also asked for Cutler to release funds for her to purchase her own home, stating in court papers that Cutler was not releasing funds as a way to punish her for initially asking for primary custody. In May 2020, Cavallari was able to move forward with the purchase of a $5.5 million home in Franklin, Tennessee.
Cutler's net worth is now half of what it was prior to the split, according to Celebrity Net Worth. He had earned about $120 million in salary alone during his time playing in the NFL.
Make Your Money Work Better for You
Megan Fox and Brian Austin Green
Megan Fox's net worth: $8 million
Brian Austin Green's net worth: $8 million
In May, Brian Austin Green confirmed on his podcast that he had split from his on-again-off-again partner Megan Fox. The couple had been married for 10 years and has three children together. It remains to be seen if the divorce turns costly, but for now, Fox and Green seem to be amicable.
"I really don't want Megan and I to be at odds … she's been my best friend for 15 years and I don't want to lose that," Green said on his podcast, according to Us Weekly.
Armie Hammer and Elizabeth Chambers
Armie Hammer's net worth: $16 million
Elizabeth Chambers' net worth: $10 million
Journalist and entrepreneur Elizabeth Chambers filed for divorce from actor Armie Hammer in July following 10 years of marriage. In an interview with British GQ, Hammer said that quarantining with Chambers and their two children in the Cayman Islands at the beginning of the pandemic was a stressful situation.
"It was a very complicated, intense situation, with big personalities all locked in a little tiny place," he said. "It was tough, man. I'd never dealt with anything like that before in my life, so I didn't have the tools."
Chambers has asked for primary physical custody of their kids, joint legal custody and spousal support, People reported.
Kelly Clarkson and Brandon Blackstock
Kelly Clarkson's net worth: $45 million
Brandon Blackstock's net worth: $10 million
In June, Kelly Clarkson filed for divorce from her husband of nearly seven years, producer Brandon Blackstock. The couple was married in 2013 and share two children.
In her divorce filing, Clarkson asked the court to deny any request for spousal support for Blackstock and asked the judge to enforce their prenuptial agreement, Us Weekly reported. Blackstock filed a response to Clarkson in July and checked "other" on the spousal support box, so we'll have to wait to see how this shakes out.
See the List: The Richest Celebrity From Every State
Dr. Dre and Nicole Young
Dr. Dre's net worth: $820 million
Nicole Young's net worth: N/A
Dr. Dre's split from his wife of 24 years has already gotten messy — and it could get very costly. Young filed for divorce in June and although the couple did sign a prenup, Young is contesting its validity, TMZ reported. She claims that two years into their marriage, Dre tore up the agreement, symbolizing that it was null and void. Meanwhile, sources connected to Dre told TMZ that the agreement is valid, though he is still willing to pay the spousal support Young has requested and cover her expenses. Young has requested nearly $2 million a month in spousal support, though it seems she wants even more out of this divorce.
Make Your Money Work Better for You
Julianne Hough and Brooks Laich
Julianne Hough's net worth: $10 million
Brooks Laich's net worth: $14 million
Pro dancer Julianne Hough and hockey player Brooks Laich tied the knot in July 2017.  The couple began spending time apart at the beginning of the pandemic in March, and in May, the couple confirmed their split to People magazine. This story may just have a happy ending, as the couple appears to be working on their marriage. Sources told People they were vacationing together in September in Coeur d'Alene, Idaho — the place where they wed. If that's the case, it could save them from the hassle of dealing with a potentially costly divorce.
Lake Bell and Scott Campbell
Lake Bell's net worth: $3 million
Scott Campbell's net worth: N/A
Actress Lake Bell and tattoo artist Scott Campbell announced their split in October. The couple wed in 2013 and have two children together.
"After 9 years together, 7 years married, 2 sparkling children…Scott and I are ending our marriage, but continuing our loving family," Bell wrote in an announcement on Instagram. "With respect and thoughtful guidance, we will continue to be parental comrades in arms and best friends for all of our days."
It remains to be seen if this split will end up costing Bell part of her fortune.
Demi Lovato and Max Ehrich
Demi Lovato's net worth: $40 million
Max Ehrich's net worth: N/A
Singer Demi Lovato and soap opera actor Max Ehrich began dating, got engaged and broke up — all during the COVID-19 pandemic. The couple began dating in March and Ehrich proposed in July. By September, the couple had split, Us Weekly reported.
As for the giant diamond Ehrich proposed with — experts estimated its value at somewhere between $450,000 and $850,000 — Lovato reportedly returned it after the split, according to In Touch.
Read: 24 Celebrities Who Tried and Failed To Start New Careers
Jaime King and Kyle Newman
Jaime King's net worth: $8 million
Kyle Newman's net worth: $2 million
Actress Jaime King filed for divorce from director Kyle Newman in May after 12 years of marriage and 15 years together, People reported. The split does not appear to be amicable, as King also filed a domestic violence prevention petition.
In September, Newman filed court documents claiming that King cleared out their joint bank accounts and forced him to leave their family home. According to the documents, obtained by People, Newman also requested that King pay $70,000 to his attorneys. He said in the filing that he is a stay-at-home father and cannot cover the $150,000 in legal fees he has acquired amid the divorce.
King has asked for sole legal and physical custody of their two sons.
Make Your Money Work Better for You
Mary-Kate Olsen and Olivier Sarkozy
Mary-Kate Olsen's net worth: $250 million
Olivier Sarkozy's net worth: $60 million
Mary-Kate Olsen filed for divorce from her husband, Olivier Sarkozy, in May after the financier ended the lease on their $29,000-a-month Gramercy Park apartment, leaving Olsen in fear of being forced out of their shared home, the New York Post reported. The couple got engaged with an $81,000 Cartier ring in 2014 and wed in 2015.
According to the Post, Olivier and Olsen have a prenuptial agreement in place. According to the court documents reviewed by the paper, Olsen has asked for a judge to uphold it and for Sarkozy to pay her medical and dental bills.
Tracy Morgan and Megan Wollover
Tracy Morgan's net worth: $70 million
Megan Wollover's net worth: N/A
Tracy Morgan and Megan Wollover both filed for divorce in May following nearly five years of marriage. The couple does have a prenuptial agreement in place, according to TMZ, so Morgan should be able to hold onto much of his multimillion-dollar wealth.
Jeff Lewis and Scott Anderson
Jeff Lewis' net worth: $16 million
Scott Anderson's net worth: N/A
Interior designer and "Flipping Out" star Jeff Lewis confirmed that he had split from his boyfriend of one year, Scott Anderson, in May.
"There was just a real lack of communication with us. We speak two different languages," Lewis said on his SiriusXM show, according to Us Weekly. "And for me, I need more affirmation and acknowledgment and those kinds of things once in a while. The beating me up and the hypercriticism, it just became suffocating to me."
Fortunately for Lewis, the two were not married so he should not be losing out financially.
Colton Underwood and Cassie Randolph
Colton Underwood's net worth: $1 million
Cassie Randolph's net worth: N/A
"The Bachelor" couple Colton Underwood and Cassie Randolph called it quits in May. The split soon turned ugly — Randolph accused Underwood of trying to monetize their split by using it to write a new chapter in his previously published autobiography. She later filed a restraining order against him, accusing him of "stalking and harassing her," according to court documents obtained by Us Weekly.
The split means lost income for both parties, as the couple had a new reality show in the works that had been in production before the breakup, Us reported.
More From GOBankingRates
About the Author