How Demi Lovato's Alleged Overdose Could Impact Kate Hudson's $250M Fabletics Brand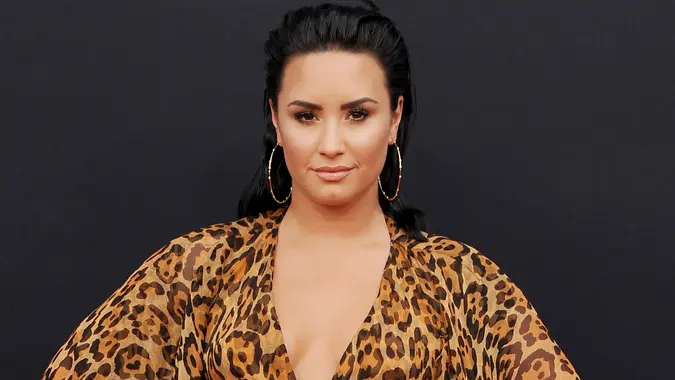 Tinseltown / Shutterstock.com
Demi Lovato has amassed a multimillion-dollar net worth through her singing, acting, real estate holdings and celebrity endorsement deals, including her multicollection partnership with Kate Hudson's Fabletics activewear brand. But her reported heroin overdose could put her profitable business deal in jeopardy.
Click to find out how Lovato's alleged relapse could affect her relationship with the brand and other lucrative endorsement deals.
Demi Lovato's Fabletics Partnership
Lovato first teamed up with Hudson after they crossed paths at a New York gym, and the singer says she jumped at the chance to get involved with the brand that is known for its affordability.
"I like to work out a lot. I like to stay active," Lovato told the Los Angeles Times in May 2017, when her first Fabletics collection launched. "I wanted to design comfortable clothes that make people feel confident."
Lovato has designed a number of new collections since the initial launch and often models the stylish workout clothes on her own Instagram. Most recently, the former Disney star posed in a matching green sports bra and leggings outfit in an Instagram photo she shared on July 21.
Related: Bella Thorne and 30 Other Former Child Stars Striking Hollywood Gold
"Suns out, buns out @fabletics," she captioned the picture.
Make Your Money Work Better for You
Demi Lovato's Income From Endorsements
Although the financial details of her Fabletics endorsement deal have not been released, it is likely in the six figures. In addition to attaching her name to the collection, Lovato also likely turns a profit from the sponsored posts she shares. With 69.7 million Instagram followers, Lovato could receive around $250,000 per post, which is how much celebrities with a similar follower count reportedly make, according to Huffington Post.
The brand as a whole makes an incredible $250 million a year, according to a 2017 CNBC report. Fabletics is one of the brands under the TechStyle Fashion Group umbrella, which also includes JustFab, ShoeDazzle and FabKids.
Fabletics and TechStyle have not announced plans to end their partnership with Lovato, but it's possible her reported drug use could deter a fitness brand from renewing its contract with the star.
Find Out: 30 Celebrities Who Are Richer Than You Think
Demi Lovato's Other Endorsement Deals
In addition to her partnership with Fabletics, Lovato is a spokesperson for CORE Hydration. She is also an investor in the brand.
The singer most recently posted a sponsored post for CORE on July 1, announcing that she was giving away the signed guitar she used for the water brand's photo shoot.
Lovato's brand page on the CORE website was still live as of July 24, but given the brand's focus on health and fitness, it's possible the news of her drug overdose could put the endorsement deal at risk.
Make Your Money Work Better for You
The "Sorry Not Sorry" singer also has an endorsement deal with Ember, which makes temperature-control coffee mugs. Earlier this year, she posed with one of the brand's mugs in a sponsored Instagram post.
Click through to read more about celebrities who cashed in big with infomercials.
More on Celebrities