Denzel Washington Net Worth: From 'Glory' to 'The Equalizer 2'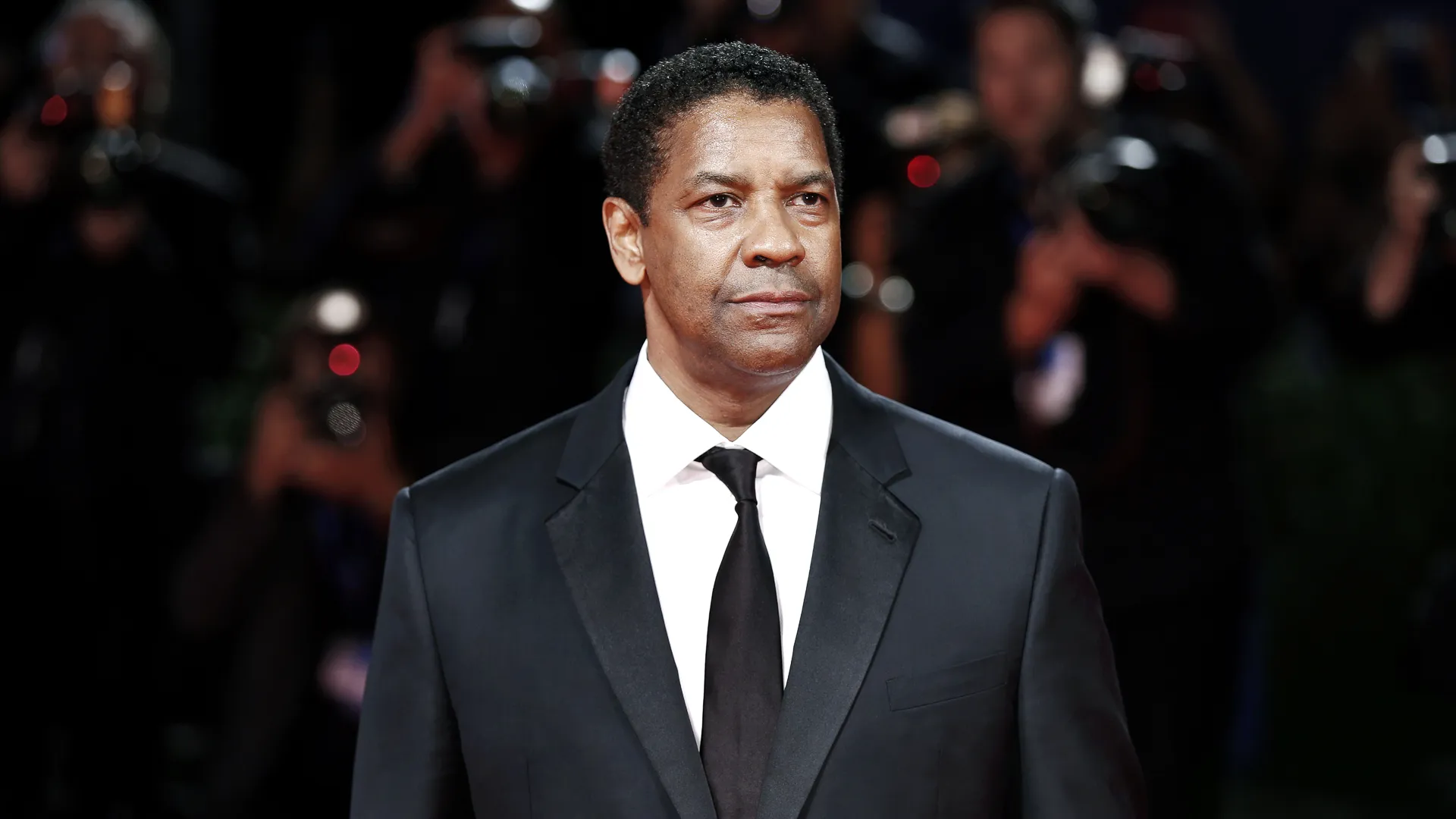 One of Hollywood's elite actors, Denzel Washington has been captivating audiences ever since he broke out in the 1980s. With two Academy Awards and a couple of Golden Globes under his belt, this world-class actor has built up an illustrious career that has also made him one of the richest actors in the business.
His new movie, "The Equalizer 2," hits theaters July 20. The "Fences" actor has more than 40 films on his resume and has racked up a superstar bank account along the way. Currently, Washington's net worth is $220 million, according to Celebrity Net Worth. Take a look at some of the actor's most successful movies and how he came to amass his fortune.
Click through to find out who's the richest celebrity from each state.
Early Beginnings and 'St. Elsewhere'
Born and raised in New York, Denzel Washington began pursuing acting after graduating from Fordham University and briefly attending the American Conservatory Theater. He landed his first role in the 1977 television movie "Wilma" and subsequently appeared in several television movies after that including: "Flesh & Blood," "License to Kill" and "The George McKenna Story."
Washington was cast as Dr. Phillip Chandler in the television series "St. Elsewhere," which ran from 1982-1988. The show added to Washington's growing celebrity and was nominated for four Golden Globes.
See: The First Jobs of People Like Warren Buffett and Oprah Winfrey
Make Your Money Work Better for You
'Glory'
Washington's knack for appearing in award-winning projects continued when he landed the role of Pvt. Trip in the 1989 movie "Glory," opposite Matthew Broderick and Morgan Freeman. The film about the country's first all-black military company during the Civil War received massive praise from critics and moviegoers alike, earning a 93 percent approval rating on Rotten Tomatoes. Washington got his big break from this acclaimed hit.
Thanks to the film, Washington received his first-ever Oscar and Golden Globe win for Best Supporting Actor. But despite the film's stellar performances, it only grossed $26.8 million domestically.
'Malcolm X'
Washington's wealth skyrocketed after he won his first Oscar. In 1992 Washington was cast as the controversial civil rights activist Malcolm X in the Spike Lee-directed film "Malcolm X." Although the film did relatively well at the box office, it almost didn't get produced due to an insufficient budget. Director Spike Lee had to call upon the financial backings of stars like Oprah Winfrey,  but it proved to be worth it. Washington earned another Oscar and Golden Globe nomination for his portrayal of the historic black political figure. In total, the film made $9.9 million its opening weekend and brought in a little over $48 million domestically.
'Philadelphia'
Washington's success as an A-list actor continued when he took the role of attorney Joe Miller in "Philadelphia," opposite Tom Hanks. The movie about an HIV-positive man fighting to win a wrongful dismissal suit against his former employer won over critics. It was nominated for five Academy Awards, with Hanks ultimately taking home the trophy for Best Actor. The film also scored big at the box office, making $77.4 million in the U.S. and more than $200 million worldwide.
'90s Thrillers
Throughout the 1990s, Washington continued his dominance as an actor by appearing in a string of action dramas including "The Pelican Brief," "Crimson Tide" and "Courage Under Fire." For his role in "Courage Under Fire," the actor reportedly earned a $10 million paycheck.
Make Your Money Work Better for You
'The Hurricane'
In 1999 Washington landed the lead role in the critically acclaimed drama "The Hurricane." Moviegoers and critics positively responded to Washington's portrayal of Rubin Carter, a boxer wrongly convicted and imprisoned for murder. The film made nearly $10 million its opening weekend and grossed $74 million worldwide. In addition, the A-lister won his second Golden Globe for his performance.
Washington reportedly earned $10 million for the film.
'Training Day'
Washington impressed audiences yet again when he starred in 2001 as the crooked detective in "Training Day," opposite Ethan Hawke. The movie was a hit at the box office, breaking $22 million its opening weekend and grossing more than $104 million worldwide. Washington's performance earned him his first Academy Award for best actor.
In addition, he made history with Halle Berry as the first two black actors to take home the trophy for best actor and actress in the same year. Berry won her first Oscar for best actress for her performance in "Monster's Ball."
Washington's salary for "Training Day" was $12 million.
'Antwone Fisher'
Although not of one his highest-performing films, Washington made his directorial debut with the 2002 release of "Antwone Fisher." The movie about a troubled young navy man made $21 million at the domestic box office.
'Fences'
In 2016 Washington gave yet another award-winning performance, this time in "Fences" alongside actress Viola Davis. The film was adapted from the classic August Wilson play, and Washington and Davis both starred in the 2010 revival. The movie, which was directed by Washington, grossed just over $57 million at the domestic box office. Again, Washington was nominated for an Oscar for best actor for his performance as the working-class father Troy Maxson.
'The Equalizer 2' and Other Recent Work
Aside from "Fences" Washington has starred in several high-grossing movies in the past five years including: "The Equalizer," "The Magnificent Seven" and "Roman J. Israel, Esq." As one of Washington's best-selling films, "The Equalizer" raked in $101.5 million in the U.S. and cashed in $192.3 million worldwide. The highly anticipated sequel, "The Equalizer 2," opens July 20.
Click through to see the pay gap between actresses and actors in Hollywood.
More on Celebrities