How Rich is Dr. Phil As He Retires From Daytime TV?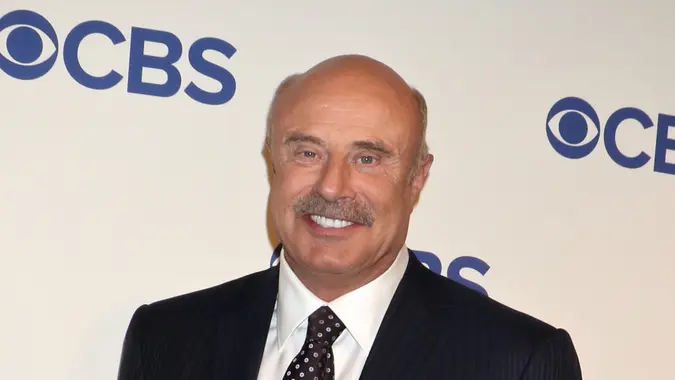 Gregory Pace/Shutterstock / Gregory Pace/Shutterstock
Dr. Phil McGraw has announced that after 21 years this season will be the last of his eponymous daytime talk show. However, he has assured his friends and foes alike that an interesting, yet-to-be-defined project awaits him in the future.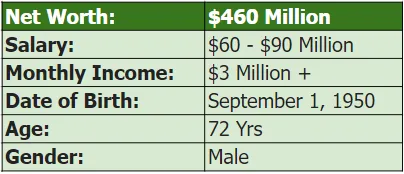 McGraw had a multiyear deal with CBS Media Ventures that was set to end in 2023. He said that his next endeavor is expected to reach a "broader audience," according to People Magazine. 
The often-controversial McGraw, who has not been licensed to practice psychology since 2006, first grew to notoriety in the '90s when he began appearing on "The Oprah Winfrey Show." He was so popular that Oprah helped him launch "Dr. Phil" in 2002.
"Dr. Phil" was consistently at the top of the talk show genre, with two million viewers tuning in each day. Over the years, the "Dr. Phil Show" has given $35 million in resources to guests who have appeared onstage.
It has earned many awards and had 31 Emmy nominations. McGraw received a star on the Hollywood Walk of Fame in 2020.
Make Your Money Work Better for You
Dr. Phil's Net Worth is $460 Million
His professional activities earn him somewhere between $60 and $90 million per year, bringing his net worth to $460 million, according to Celebrity Net Worth.
Some of His Other Financial Ventures
In addition to just being a television personality where he actually owns his own content and has authored books, hosted podcasts and executive produced spin-off series and reality television such as "Doctors." He also produced original programming for the TV series "Bull"  and "So Help Me Todd."
McGraw has published several New York Times Best Sellers including "Life Strategies," "Relationship Rescue," "Self Matters," "Family First" and "The 20/20 Diet: Turn Your Weight Loss Vision Into Reality."
Dr. Phil also hosts the interview-based podcast, "Phil in the Blanks" and the true crime podcast, "Mystery and Murder: Analysis by Dr. Phil."
His Philanthropic Endeavors
McGraw launched his philanthropic organization The Dr. Phil Foundation alongside his wife, Robin, in 2003, "raises and distributes funds to organizations that are committed to building awareness and offering solutions to address the mental, emotional, physical and spiritual needs of children and families."
Make Your Money Work Better for You
In 2012, he helped co-found the telehealth company Doctor on Demand. It was expanded in 2020 to manage the increase in online patients stemming from COVID-19. 
Early Life and Career
Phillip Calvin McGraw was born in Vinita, Oklahoma on Sept. 1, 1950. He grew up in both Oklahoma and Texas. His athleticism helped him earn a football scholarship to the University of Tulsa, but he transferred to Midwestern State University in Wichita Falls, Texas, where he earned his B.A. in Psychology in 1975. He went on to earn his M.A. and his Ph.D. in clinical psychology from North Texas State University.
He originally went to open a practice with his father, also a psychologist but did not take to one-on-one therapy. In 1985, the McGraws began presenting self-help seminars called Pathways. He left that venture in 1991.
McGraw co-founded Courtroom Service, Inc. in 1990. That business uses psychology to help with trial and pre-trial preparations. Even though Dr. Phil left that organization, it is his work there that caught the attention of Oprah Winfrey and later inspired the series "Bull."
Student Loan Forgiveness: Will You Qualify for $0 Payments Under Biden's New Plan?
Food Stamps: What Is the Maximum SNAP EBT Benefit for 2023?
Make Your Money Work Better for You
Dr. Phil's Family Life & Home
He married Robin Jo Jameson in 1976 and have two sons, Jay and Jordan. Their extended family includes Jay's wife, Erica, and Jordan's wife, Morgan Stewart, along with their four grandchildren: Avery Elizabeth, London Phillip, Row Renggli and Grey Oliver.
They currently own an estate in Beverly Hills which serves as their primary residence. They purchased it in 2011 for nearly $30 million. Prior to that purchase, they lived in a $12 million Mediterranean villa in Beverly Hills. Previously, he owned a bizarrely-decorated estate in Beverly Crest which he sold in 2020 for $5.75 million.
More From GOBankingRates
Make Your Money Work Better for You