During the Pandemic, Beyoncé Quietly Changed Lives With Her Massive Fortune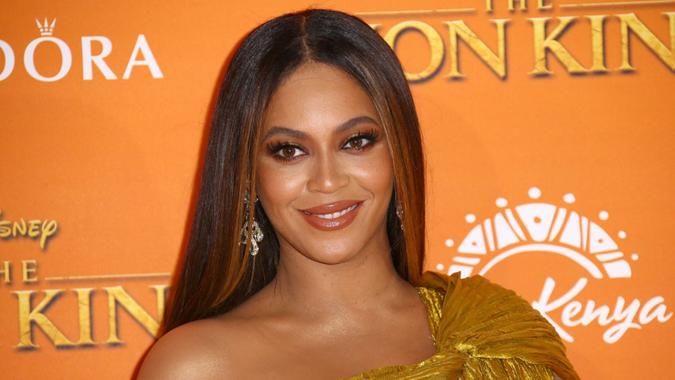 Joel C Ryan/Invision/AP/Shutterstock / Joel C Ryan/Invision/AP/Shutterstock
One year ago, the COVID-19 pandemic sent the world into chaos, but thankfully for some people, Beyoncé was there to save the day. The multitalented star has been hard at work on everything from providing families with housing assistance to doling out grants to black-owned small businesses.
Read: COVID's Financial Impact After 1 Year: See All Our Coverage
Beyoncé's net worth is $500 million, according to CelebrityNetWorth. She's been using her fortune to give back for years — she launched her charitable initiative Beygood in 2013 — but she's really gone above and beyond during the pandemic.
Here's a look at some of the ways Beyoncé has changed lives this past year.
How Beyoncé Has Been Giving Back
At the beginning of the pandemic, in April 2020, Beygood teamed up with UCLA to create an online COVID-19 Care Package to help those struggling with stress and anxiety due to the pandemic or made worse by it.
See: Nearly Half of All Americans Missed Rent or Mortgage Payments Due to COVID-19, New Study Reveals
Make Your Money Work Better for You
In May 2020, Beygood joined forces with Ms. Tina Knowles Lawson to provide mobile COVID-19 testing in her hometown of Houston. In addition to free testing, those who participated in the two-day event received a grocery gift card from Beygood and a voucher for a free hot meal.
Two months later, in July 2020, Beygood partnered with the NAACP to create the Black-Owned Small Business Impact Fund, which offered more than 250 $10,000 grants on the 15th of each month for the remainder of 2020.
More: 22% of Americans Who Lost Their Jobs During the Pandemic Remain Unemployed, Survey Reveals
Ariel Watkins, MBA, owner and creative director of All About Movement Dance Company in Decatur, Georgia, received a grant from the Black-Owned Small Business Impact Fund.
"I was completely overwhelmed with excitement," Watkins said. "We are extremely grateful to the BeyGOOD Foundation and the NAACP. We feel so blessed."
Make Your Money Work Better for You
The grant had a major impact, serving as a valuable resource to help keep her studio open amid the pandemic and beyond.
"I am able to conduct classes virtually while continuing our plans to open in-person classes within our own studio space," Watkins said.
Read: 8 Million Are Eligible for Stimulus but Haven't Received It
ShaVonne Banks-Davis, creative director and theatre teaching artist at Acting With Mrs. Davis, in Dallas/Fort Worth, Texas, was also selected as a recipient of a grant from the Black-Owned Small Business Impact Fund.
"When I received the email I thought it was thanking me for applying and notifying me of the actual recipients," Davis said. "I was not thinking that I would be one of them until I read 'You will be receiving a $10,000 grant.'"
Committed to giving back, she's put the money to great use.
"The impact has been major towards my vision of wanting to provide free theatre arts classes for youth and providing them a way to creatively express themselves while dealing with so many issues such as COVID, the Black Lives Matter movement and most recently the winter storm here in Texas that left many without power and water for days," Davis said. "I am currently providing free classes and enrollment [that] continues to fill up fast, which lets me know how needed my free programs are in the community."
Make Your Money Work Better for You
Your Opinion: Do You Think the Minimum Wage Should Be $15? Take Our Poll
She said she feels grateful and motivated since the work her company does with youth in the community was recognized by Beyoncé and the NAACP.
"Thank you Beyoncé and the NAACP for encouraging me to continue to pursue my dreams and supporting my vision to inspire youth through theatre arts," Davis said.
On Dec. 22, 2020, Phase Two of the BeyGood Impact Fund was announced, shifting its focus to people impacted by the housing crisis. Specifically, Beygood and the NAACP began offering $5,000 grants to individuals and families facing foreclosures and evictions.
Read: Calculating Your Stimulus Check: How Much (if Any) Will You Get?
In January 2021, 100 recipients were selected to receive these grants. A second round of the program also took place in February 2021.
Clearly, Beyoncé has done a lot of charitable work during the COVID-19 crisis, but this is actually just a snapshot of her efforts. No doubt, she'll continue quietly helping others throughout the remainder of the pandemic and beyond.
More From GOBankingRates
Last updated: March 15, 2021
Make Your Money Work Better for You