15 Expensive Celebrity Breakdowns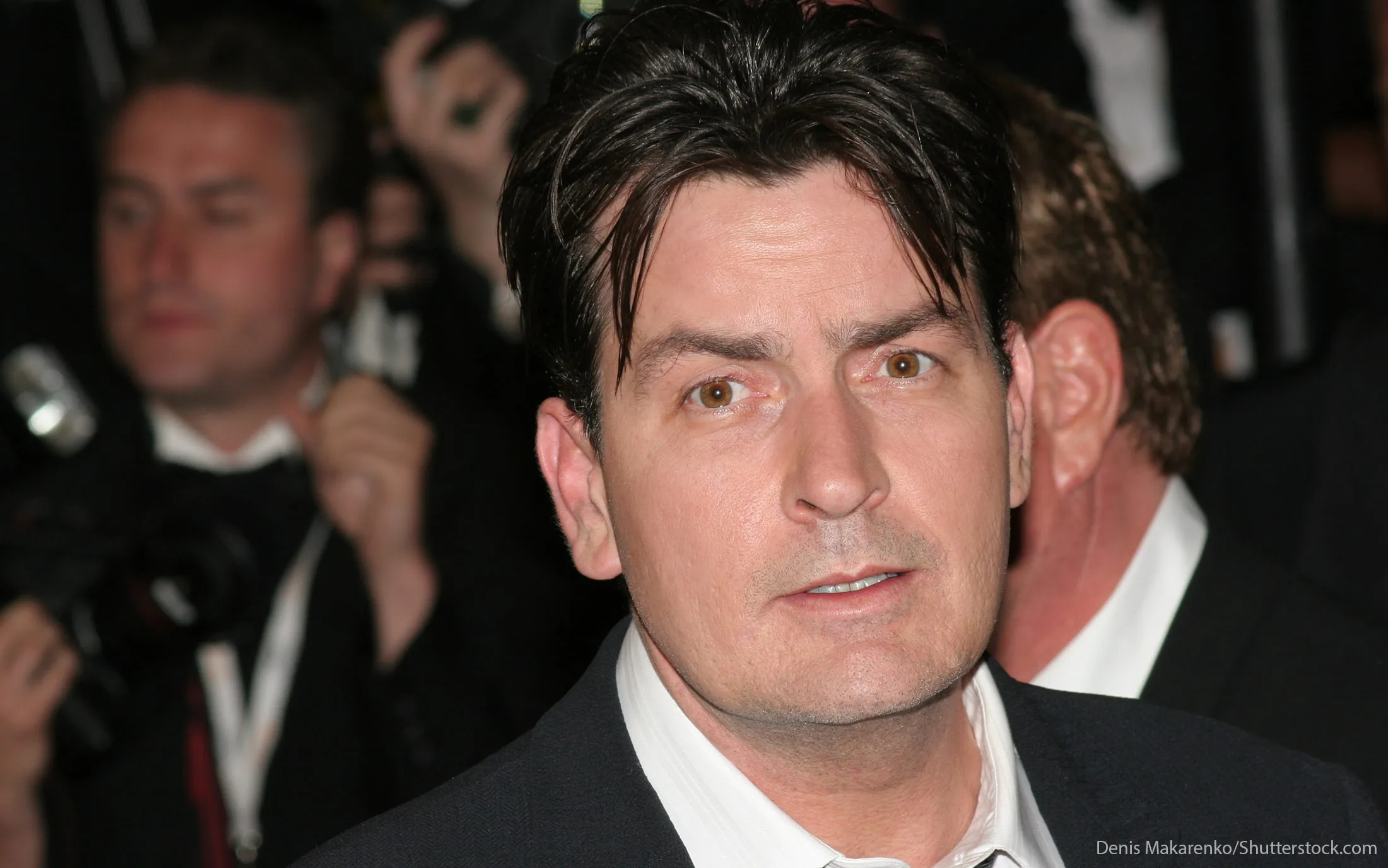 Life isn't always picture-perfect for our favorite rich and famous celebrities. The pressure of being in the spotlight can be too much for some to handle, and over the years a fair share of celebrities have had their meltdown moments.
Unfortunately, more often than not, celebrity breakdowns can have major financial consequences. From Britney Spears to Tom Cruise, click through to see 15 expensive celebrity meltdowns.
1. Mel Gibson Net Worth: $425 Million
It appears Hollywood hasn't forgotten about Mel Gibson's past breakdowns, as the atmosphere was tense and awkward backstage at the recent 2016 Golden Globes, for which he was invited to present an award, according to celebrity news website RadarOnline. Gibson can't seem to escape the spotlight, with multiple meltdowns making entertainment news headlines over the years.
The actor was recorded going on an anti-Semitic, profanity-riddled rant in Costa Rica in December 2011, two years after he was recorded in a series of voicemails in which he threatened to kill his ex-girlfriend. Gibson responded to his meltdowns by saying, "I will acknowledge like most creative people I am passionate and intense," according to CNN.
During these tumultuous years, the actor was not only blacklisted by Hollywood studio execs, but he also lost half his $850 million fortune in the divorce to his ex-wife of 31 years, according to ABC News.
Make Your Money Work Better for You
2. Robert Downey, Jr. Net Worth: $220 Million
Academy Award nominee and Golden Globe winner Robert Downey, Jr., began acting at an early age and found success on television and in feature films before his personal life started making headlines for the wrong reasons. In 1996, he was pulled over by police after driving naked and in possession of cocaine, heroin and a gun, according to Biography.com. In the years to follow, he experienced a string of breakdowns due to drug use.
After a stint in prison and time spent in expensive drug rehab programs, Downey made one of the biggest comebacks in Hollywood history, going on to star in the "Iron Man" movies, "The Avengers" and "Tropic Thunder," to name just a few.
He addressed his past indiscretions and subsequent turnaround in 2005. "I think part of my destiny has to be realizing that I'm not the poster boy for drug abuse," he told Associated Press reporters. "I'm just this guy who has a really strong sense of wanting home and wanting foundation and having not had it, I now choose to create it."
3. Charlie Sheen Net Worth: $150 Million
Charlie Sheen was known for his substance abuse and marital issues for years. Then, in 2011, the actor had a weeks-long public breakdown of epic proportions, ranting about "tiger blood" and "Adonis DNA," and coining the hashtag #winning in a series of Twitter micro-rants. He also publicly attacked the creator of his hit show "Two and a Half Men," which led network execs to fire him from his leading role, costing him his $2 million-per-episode salary.
In 2012, Sheen opened up about his meltdown to Playboy magazine. "It was the buildup of all the time I've been in the business, the divorces and everything," he said. "I started to unravel. I was mad about having to play the game — not that I was playing it well, but I'd been doing it for so long. I finally just said the things I had always been thinking. But in the middle of a psychotic break."
A few years later, in November 2015, Sheen revealed that he was diagnosed as HIV positive in 2011, the same year as his public breakdown.
Make Your Money Work Better for You
4. Tom Cruise Net Worth: $470 Million
Actor and Scientologist Tom Cruise raised eyebrows in 2005 when he appeared on an episode of "Oprah" acting unusually strange, jumping on Oprah's couch and proclaiming his love for Katie Holmes. Soon after, in an interview with Matt Lauer, Cruise continued his erratic behavior, labeling psychiatry a "pseudoscience" and denouncing actress Brooke Shields for using anti-depressants as a treatment for postpartum depression.
In the same interview, the "Mission Impossible" star announced his devotion to Scientology, a hotly-debated belief system that was reportedly the cause of Cruise's 2012 divorce from Holmes. Although he's continued to act, the public perception of Cruise hasn't been quite the same since.
5. Whitney Houston Net Worth: $20 Million
Pop legend Whitney Houston endured multiple meltdowns throughout her life, until her passing in 2012. Her substance abuse issues and tumultuous relationship with ex-husband Bobby Brown landed Houston in tabloids time and time again.
In a 2002 interview with Diane Sawyer, Houston infamously coined the "crack is whack" phrase after alluding to using cocaine, prescription pills and marijuana. "Crack is cheap," she said. "I make too much money to ever smoke crack. Let's get that straight. OK? We don't do crack. We don't do that. Crack is whack."
Sadly, Houston's substance abuse was cited as a contributing factor to her death in February 2012, according to ABC news. Her net worth was negative $20 million at the time of her death. However, in the nine months following her death, a spike in record sales helped bring in $40 million to her estate, which helped pay off the debt, according to CelebrityNetWorth.com.
6. Courtney Love Net Worth: $150 Million
Singer Courtney Love had a public falling-out with daughter Frances Bean, who filed a restraining order against her mother in 2009. But long before the mother-daughter estrangement, Love had multiple meltdowns, some reportedly due to drug use.
Despite her reported $150 million net worth, the singer has been accused of stealing in recent years, with jeweler Jacobson & Co. claiming in a lawsuit that Love failed to return more than $100,000 worth of jewelry, Fox News reported. In a separate incident, Love was recently forced to pay a total of $780,000 to settle two defamation lawsuits brought against her by designer Dawn Simorangkir after Love went on a Twitter rant about the designer, according to music news site Spin.
Make Your Money Work Better for You
7. Anne Heche Net Worth: $8 Million
Actress Anne Heche displayed strange behavior leading up to a meltdown after her breakup from Ellen DeGeneres in 2000. The day after announcing their split, Heche walked into a stranger's house near Fresno, Calif., and passed out. When police arrived, the actress told them she was God and was going to take them to heaven in a spaceship, according to police reports.
In her 2001 memoir, "Call Me Crazy," Heche recounted her psychotic break and tragic childhood, saying that when she walked into the stranger's house near Fresno, she was giving in to her split personality, whom she had lived with for years. Her career never quite recovered, although Heche has landed guest-starring roles on television shows and in smaller feature films, as well as a starring role in the TV series "Hung."
8. Justin Bieber Net Worth: $200 Million
Musician Justin Bieber has received negative media attention for his erratic behavior over the years — some of which can be attributed to the growing pains of youth, some more likely due to stress caused by the celebrity spotlight. In the past, he's been caught lunging at paparazzi, spitting off hotel balconies and passing out backstage at one of his own concerts, according to Huffington Post. He was also arrested for reckless driving and resisting arrest, reported EOnline.com.
Last year, Bieber looked back on his mistakes, explaining that although he would take back some of his decisions, he attributed some actions to hanging out with the wrong crowd and having to learn from his own mistakes. He has since been on a mission to transform his reputation, starting with the successful release of his latest album "Purpose."
Make Your Money Work Better for You
9. Alec Baldwin Net Worth: $65 Million
Actor Alec Baldwin is no stranger to the public meltdown. In 2007, he was recorded calling his own daughter a "rude, thoughtless pig," for which he later issued a public apology.
Years later, in 2013, Baldwin had three public meltdowns in less than 24 hours, losing his temper and shouting profanities at reporters and cameramen in a slew of separate incidents. This reportedly led MSNBC to cancel Baldwin's interview show "Up Late."
10. Paula Deen Net Worth: $14 Million
Former Food Network star Paula Deen's career hasn't been the same since revelations that she used derogatory language and racial slurs in front of former employees. In fact, Deen lost her Food Network show and hefty salary because of it. Sources claimed Deen wasn't upset about her loss of money but more upset about the damage done to her reputation, according to People.com.
11. Kanye West Net Worth: $145 Million
Rapper, producer, fashion designer and actor Kanye West is worth $145 million, but if you ask him, he's $53 million in personal debt. Kim Kardashian's husband has become known as the king of Twitter rants and meltdowns, attacking fellow celebrities like Jimmy Kimmel and Wiz Khalifa, not to mention his off-and-on feud with Taylor Swift.
Recently, West had an alleged backstage breakdown on "Saturday Night Live." He threatened to walk away without performing after part of his staging was dismantled prior to the show, according to People.com.
12. Shia LaBeouf Net Worth: $25 Million
In recent years, Shia LaBeouf, the former Disney Channel star and "Transformers" actor, has stirred up several strange headlines. In 2014, he was seen at a film premiere wearing a brown bag, which read "I am not famous anymore," over his head.
Later that year, he suffered a public meltdown in New York City and was arrested "for refusing to leave a theatrical performance when asked, for creating unreasonable noise and using obscene language outside of Studio 54, and for spitting at a police officer at the Midtown North police precinct," according to New York Assistant District Attorney Alyssa Russell. The actor pleaded guilty and agreed to get alcohol treatment.
Since his public meltdowns, LaBeouf hasn't starred in any major motion pictures or television shows, choosing instead to work on smaller independent pieces and host his own artistic endeavors. That choice cost him millions of dollars in potential earnings.
Make Your Money Work Better for You
13. Amanda Bynes Net Worth: $5.7 Million
Child star and actress Amanda Bynes reportedly began exhibiting troubling behavior in 2012. That was the beginning of a string of events, including a DUI, hit and runs, disruptive behavior in public and a bizarre incident the following year that involved setting a fire in a stranger's driveway, according to MTV News. Bynes was arrested and placed on a psychiatric hold and was diagnosed as bipolar and manic depressive.
The former actress spent time at a psychiatric treatment facility, and her parents were granted conservatorship over her, reported Huffington Post. After the conservatorship ended, Bynes went on an online rant, accusing her father of sexually abusing her, a claim she later recanted. According to her attorney, Bynes is currently enrolled at the Fashion Institute of Design & Merchandising and is reportedly doing well.
14. Lindsay Lohan Net Worth: $500,000
Actress Lindsay Lohan, known for her roles in movies like "The Parent Trap" and "Mean Girls," has suffered numerous reported breakdowns since 2007. She has been in and out of rehab and jail due to myriad charges, including possession, DUI and even grand theft, not to mention many probation violations and failed drug tests, according to Huffington Post.
Earlier this year, Lohan reportedly went on a racist rant and spit on a man's face in a New York City bar. As for the former Disney starlet's career, she's still working but hasn't landed a major role in years.
15. Britney Spears Net Worth: $185 Million
Pop princess Britney Spears displayed arguably one of the most talked-about celebrity breakdowns, followed by one of the most successful comebacks in entertainment history. The singer's meltdown began in 2007, in what seemed to be a mental break that included Spears infamously shaving her own head and bashing a paparazzo's car with an umbrella.
During this time, Spears' father, Jamie, was named conservator of her estate and of the pop star herself. Her comeback began in 2008 with a small guest role on the TV show, "How I Met Your Mother," according to Bustle.com. That same year, she regained visitation rights to her children, which she had lost after being forcibly hospitalized earlier that year.
In the years to follow, she released hit singles and albums, collaborated with Candie's on a fashion line and guest-starred on an episode of the hit show "Glee." Spears has held a successful Las Vegas residency since 2013, and she continues onward in her comeback as a reigning pop diva.

BEFORE YOU GO
See Today's Best
Banking Offers