Famous Celebrity Looks That Boosted Sales for Designers
Celebrities wearing your clothing can really boost sales.
AP/REX / Shutterstock.com
Celebrities like Kate Middleton — who is one of the richest princesses in the world — have the power to turn a fashion designer from a relative unknown to a household name just by wearing one of their garments to a public outing. Middleton's influence over clothing sales is so powerful that it's been dubbed the "Kate effect."
But the British royal isn't the only one whose famous looks have affected designers' bottom lines. Some celebrity style icons have the power to boost an apparel company's worth, whether they're fast fashion brands or famous designers.
Click through to see how the wardrobes of influential women earn designers serious cash.
1/10
Broadimage/REX / Shutterstock.com
Lindsay Lohan's 2011 Court Appearance LWD
Designer: Kimberly Ovitz
Lindsay Lohan showed up for a court appearance in 2011 wearing a curve-hugging white dress by ladies' fashion designer Kimberly Ovitz, and the dress sold out almost immediately, ABC News reported. The "Galvis" dress, which retailed for $575, was out of stock on most retailers' sites following Lohan's court date. During the appearance, the actress pleaded not guilty to a felony grand theft charge for allegedly stealing a $2,500 necklace from a California jewelry store.
2/10
Donato Sardella/Penske Media/REX / Shutterstock.com
Sandra Bullock's 2010 SAG Awards Gown
Designer: Alexander McQueen
When Sandra Bullock stepped out at the SAG Awards in 2010 in a blue and black crepe gown by the late famous fashion designer Alexander McQueen, fashionistas fell in love with the dress, and it was sold out within 24 hours of it going up for sale on Net-a-Porter.com. The dress retailed for $3,382, InStyle reported.
3/10
John Peters/ACE Pictures/REX / Shutterstock.com
Kim Kardashian West's 2015 Sneaker Instagram Post
Designer: Yeezy for Adidas
Kim Kardashian West was showing some love for her husband's designs when she posted a pic of her Yeezy Boosts 350 back in 2015. Along with a photo of herself wearing the shoes, the reality star posted the caption, "So happy I ran back inside to grab these! Lifesaver on these long flights! Most comfy shoes in the world!"
Whether or not it was due to some famous support from his wife, Kanye West's Adidas sneakers sold out in just 15 minutes after going on sale, The Fashion Spot reported. The high-fashion sneakers retailed for over $200 but were being sold for as much as $10,000 on eBay. That might not be the best investment, as shoes are a luxury item that tends to lose its value.
Find Out: Here's How Much the Leading Apparel Brands Are Worth Worldwide
4/10
Alan Davidson/REX / Shutterstock.com
Pippa Middleton's 2013 Party Dress
Designer: Tabitha Webb
Pippa Middleton was photographed wearing a peach floral dress by Tabitha Webb while attending a Waitrose party in London in 2013, and the garment sold out in days, the U.K.'s Express reported. Fortunately, 30 percent of the proceeds for each dress sold went to charity, so Middleton helped raise money for Fashion Targets Breast Cancer just by wearing the $368 dress.
5/10
Rupert Hartley/REX / Shutterstock.com
Kate Middleton's 2018 Polo Match Dress
Designer: Zara
The "Kate effect" has caused several designs to sell out after just a single public appearance. In June 2018, Middleton did it again when she wore a blue striped Zara dress while watching Prince William compete for the Maserati Royal Charity Polo Trophy. The $70 dress sold out within hours, Fox News reported.
She's also helped boost sales for men's and women's clothing designer Reiss, which has designed many of her most iconic looks. "There is no question that Kate choosing to wear Reiss has impacted our brand," David Reiss, founder and managing director of Reiss told Marie Claire U.K. "We have noticed a significant increase in terms of brand interest and awareness globally, strengthening existing markets and attracting attention in markets we are yet to enter."

Meghan Markle's Engagement Announcement Coat
Designer: LINE
In 2017, Meghan Markle and Prince Harry officially announced their engagement during a press conference at Kensington Palace. Markle's stylish outfit seemed to get just as much attention as the couple themselves, and the $627 LINE coat she wore especially stole the show. The chic coat — which is an essential clothing item for working women — sold out shortly after the appearance, and the brand was so thrilled that Markle chose to wear their garment that they renamed the coat after her, USA Today reported. 
"We are incredibly honored that Meghan chose to wear a LINE coat to mark this very special occasion," LINE president and co-founder John Muscat told USA Today in a statement. "Meghan has an effortlessly chic sense of style, which we've always admired. We know this particular coat is one of her favorite pieces so we have officially decided to name it the 'Meghan.'"
7/10
REX / Shutterstock.com
Michelle Obama's 2016 State of the Union Dress
Designer: Narciso Rodriguez
For the 2016 State of the Union address, former First Lady Michelle Obama — who is worth millions — chose a marigold Narciso Rodriguez dress that retailed for $2,095. By the next day, the dress had sold out on most retailer sites, CNBC reported.
That wasn't the first or last time Obama helped boost sales for a designer. A 2011 NYU research paper concluded that "company stock prices rise significantly when the First Lady wears their clothing, increasing about 1.7 percent in the week following her most closely watched appearances, and by about half as much after routine events. During 2009, her public appearances led to immediate gains exceeding $5 billion in shareholder value for various clothiers."
8/10
Silvia Olsen/REX / Shutterstock.com
Olivia Palermo's 2016 London Fashion Week Bomber Jacket
Designer: Topshop
Fashionista Olivia Palermo wore a budget-friendly bomber jack to London Fashion Week in 2016, and it sold out in two days, Who What Wear reported. Palermo's Two-in-One Reversible Sateen Bomber Jacket from Topshop — which is a retailer that offers free shipping all year — sold for $160, and the site credits her wearing the piece for its swift sell out.
9/10
AP/REX / Shutterstock.com
Melania Trump's 2017 Travel Style
Designer: Delpozo
Melania Trump deviated from her signature sheath silhouette when she wore a tulip-skirt dress by Delpozo when flying from New Jersey to Washington, D.C., in 2017. The $2,300 celebrity dress sold out just two days after the First Lady was seen wearing it.
10/10
Broadimage/REX/ / Shutterstock.com
Selena Gomez's 2016 Casual Airport Look
Designer: Vetements
Designer of the Parisian line Vetements, Demna Gvasalia went from an unknown to a celebrity thanks to the A-list clientele wearing his exorbitantly priced hoodies and sweatpants. Selena Gomez, Kanye West and Rihanna have all worn the brand's hoodies, which retail for $735, the New York Post reported. By the time Gomez was photographed wearing a red sweatsuit by the brand while walking through LAX, the ensemble had already sold out at most retailers.
Click through to read more about the classic brands you love that are in trouble.
More on Celebrities
We make money easy. Get weekly email updates, including expert advice to help you Live Richer™.
About the Author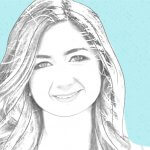 Gabrielle joined GOBankingRates in 2017 and brings with her a decade of experience in the journalism industry. Before joining the team, she was a staff writer-reporter for People Magazine and People.com. Her work has also appeared on E! Online, Us Weekly, Patch, Sweety High and Discover Los Angeles, and she has been featured on "Good Morning America" as a celebrity news expert.