These Famous Refugees Made Their Millions After Coming to America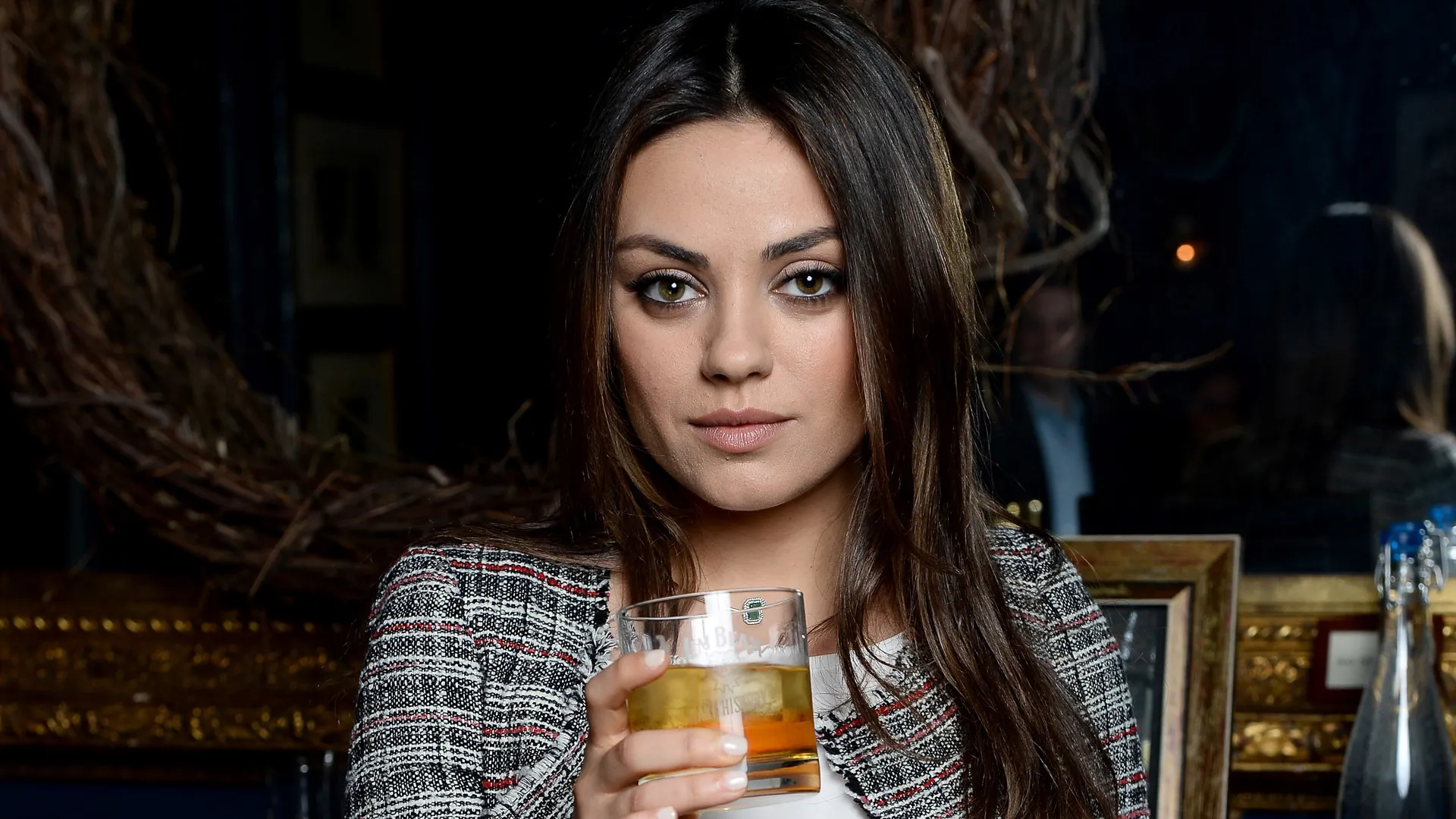 Those humanitarian efforts like accepting refugees help the homeland. In fact, some of America's greatest cultural and scientific achievements can be attributed to refugees. Read on to learn more about a few of the brilliant actors, models and other famous immigrants you might not have known were refugees — and the millions they made upon coming to America.
Gloria Estefan: $500 Million
Gloria Estefan was born in Cuba but moved stateside — to Miami, Florida, to be exact — when her family fled the country during the Cuban revolution. In the U.S., she began her music career, eventually becoming one of the most iconic Latin crossover artists and one of the most famous refugees of all time.
Thanks to massive hits like "Conga," Estefan has sold more than 100 million albums. Her work is also critically successful, and she earned seven Grammys during her five-decade career. As a music icon, Estefan has amassed a staggering $500 million dollar fortune.
Gene Simmons: $350 Million
While Gene Simmons' music career is legendary — being the co-founder of KISS isn't exactly a low-profile gig — his history as refugee is less well known. Born Chaim Witz, Simmons came to America with his mother, a WWII survivor whose family had been killed by the Nazi Regime.
They settled in Queens, N.Y., where Simmons became interested in music and learned to play guitar and bass. He met Paul Stanley, soon united with Ace Frehley and Peter Criss and, well, the rest is music history.
In addition to being part of one of the best-selling rock groups of all time, Simmons also co-produced the film "Detroit Rock City" and reality TV shows including "Gene Simmons: Family Jewels." Over the course of his multi-decade career, he's earned a net worth of $350 million.
Make Your Money Work Better for You
Iman: $100 Million
Iman Mohamed Abdulmajid — known professionally as Iman — is best known for her work in the fashion industry, but she's also a refugee. Iman was born in Mogadishu, Somalia, but fled to Kenya, where she was discovered by a model scout.
By the time she arrived in New York City, Iman was already a well-known model. She became one of the most high-profile fashion models of the 70s and 80s — and even inspired Yves Saint Laurent's "African Queen" collection.
Through her fashion and acting work, Iman has earned a net worth of $100 million. She's also an activist and supports the Hawa Abdi Foundation in improving healthcare, education and agriculture in Somalia.
Mila Kunis: $65 Million
Best known as Jackie on "That 70's Show" and the voice of Meg on "Family Guy," Kunis and her family came to America as refugees. Kunis grew up in Ukraine, and fled the Soviet Union to escape rising anti-Semitism when she was just 7 years old.
Kunis has a reported net worth of $45 million and made her fortune from television and film acting. In addition to her iconic television roles, she appeared in the Academy Award-winning film "Black Swan" and starred in the comedies "Forgetting Sarah Marshall" and "No Strings Attached."
She has also been an advocate for refugees, speaking out against anti-immigrant rhetoric, and she supports charitable organizations stateside, including St. Jude Children's Research Hospital.
Make Your Money Work Better for You
Andy Garcia: $20 Million
When you talk about famous people from Cuba, it's impossible to forget actor Andy Garcia. Garcia's family left Cuba when he was 5 years old to settle in Miami, where he went to school and began to take acting lessons.
Those lessons paid off, and, as an adult, he landed a starring role in "Archie Bunker's Place," along with high-profile film roles in "The Untouchables" and "The Godfather: Part III." Most recently, he appeared in the "Ocean's Eleven" trilogy alongside George Clooney and Brad Pitt.
As a result of his acting work, Garcia has amassed a net worth of $20 million. A philanthropist and activist, Garcia supports the National Kidney Foundation and the Screen Actors Guild Foundation.
Regina Spektor: $12 Million
Born to parents of Russian and Jewish descent, Regina Spektor settled in New York City after her family fled the Soviet Union as refugees. Coming from a musical family, Spektor developed her own musical talents at the Manhattan School of Music and became a fixture in the early '00s music scene in lower Manhattan.
From there, she penned some of the most recognizable indie hits from that era. These include "Samson," "On The Radio" and "You've Got Time," the theme song for Netflix's "Orange is the New Black."Spektor's music career has helped her amass a reported net worth of $12 million, according to Celebrity Net Worth.
Madeleine Albright: $10 Million
Best known as the first female U.S. secretary of state, Albright and her family were driven out of their hometown of Prague, Czechoslovakia, in 1938. Albright was just 1 year old. The family moved to Britain, but eventually made their way over to the U.S, where Albright went to college in 1955.
Under President Bill Clinton, Albright first became U.S. ambassador to the United Nations, then secretary of state in 1997. In doing so, she became the highest-ranking woman in the history of the federal government, blazing trails for women in politics — including future Secretary of State Hillary Clinton.
Albright has also accumulated a small fortune in the states as a professor and author. She's earned a reported net worth of $10 million.
Make Your Money Work Better for You
Wyclef Jean: $10 Million
Haitian-born Wyclef Jean and his family fled Haiti for America when he just was 9 years old. The family settled in New York City, then New Jersey, where Jean became active in the local hip-hop scene.
From there, Jean gained prominence as a performing artist, songwriter and producer as one-third of The Fugees — perhaps best known for the cover of "Killing Me Softly," as well as hits like "Ready Or Not." The Fugees earned two Grammys for the 1996 album, "The Score."
His successful music career has helped Jean earn a reported net worth of $10 million. He regularly donates his money and time to charitable causes in Haiti, and runs Yéle Haiti, a charity to help those in his home country.
Ruth Westheimer: $3 Million
Sex therapist Ruth Westheimer — known professionally as "Dr. Ruth" — landed in the U.S. after fleeing the rising Nazi regime in Germany. After her father was taken by the rising Nazi movement, Westheimer sought shelter in Switzerland. She then moved to France and eventually came to New York to study sociology and attend Teacher's College at Columbia.
As a sexual health expert, Westheimer hosted a radio show called "Sexually Speaking" and, later, "The Dr. Ruth Show" on Lifetime network. An active author, she's published several books including "Dr. Ruth's Guide for Married Lovers" and "Sex for Dummies."
Her lengthy career has allowed Westheimer to earn a reported net worth of $3 million. She uses her fame and resources to support the Jewish community, including through her work with the Museum of Jewish Heritage.
Make Your Money Work Better for You
Albert Einstein: $1 Million
Among the most unconventional "celebrity" refugees is Albert Einstein. He is best known for his contributions to physics — including mass-energy equivalence formula, E=mc²
A German of Jewish descent, Einstein fled Germany in 1933 to escape the rising Nazi regime. Once he arrived in America, he became a professor at Princeton University in New Jersey.
While Einstein himself accumulated only a modest personal net worth — about $1 million, according to Celebrity Net Worth — <his estate is now worth millions. The "Baby Einstein" product, for instance, earns more than $12 million in royalties annually.