'Fantastic Beasts and Where to Find Them' Movie Cast Net Worth

5 min Read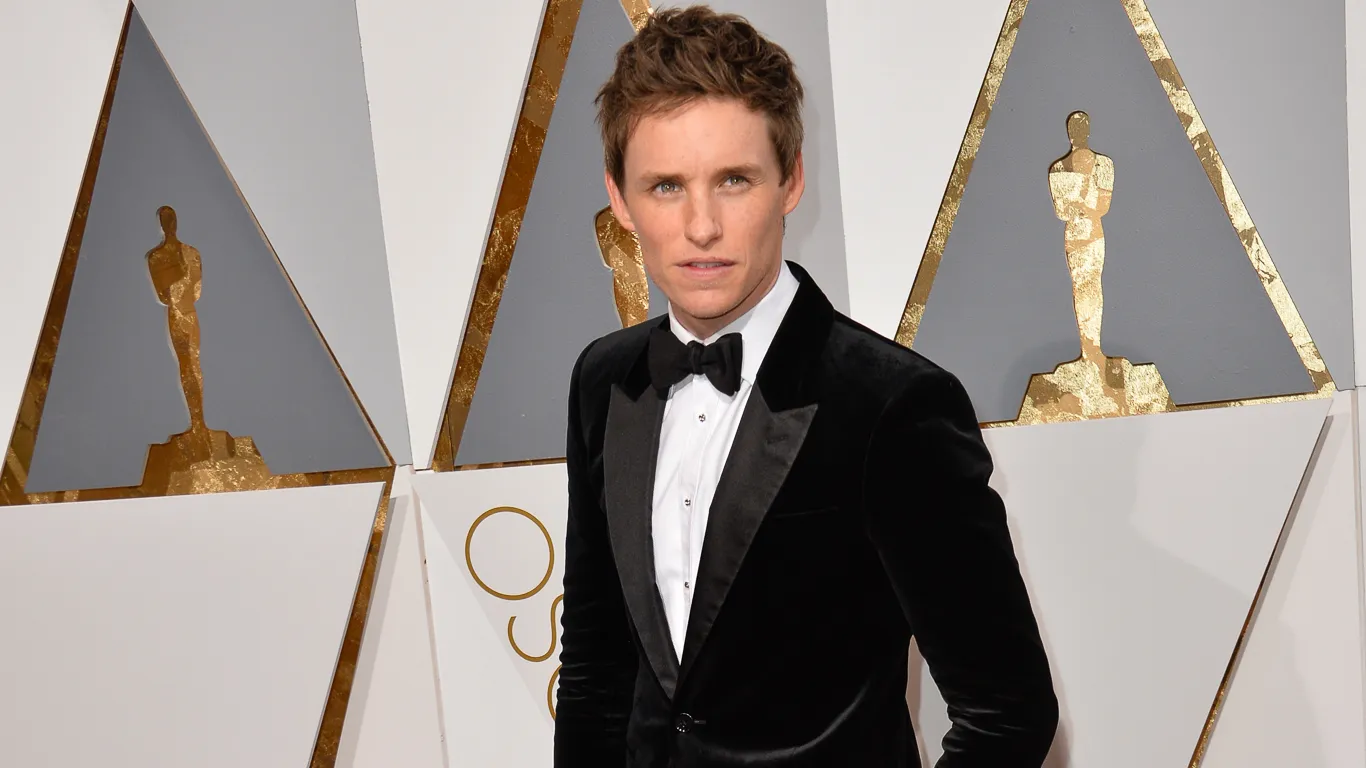 "Fantastic Beasts and Where to Find Them" is the first of a five-film series. The Harry Potter spinoff takes place in New York 70 years before Potter ever sets foot in Hogwarts School of Witchcraft and Wizardry. Here's a look at how much the Harry Potter franchise has earned over the years, plus the careers and fortunes of the "Fantastic Beasts" cast.
Make Your Money Work Better for You
J.K. Rowling Net Worth: $1 Billion
Harry Potter creator J.K. Rowling is making her screenwriting debut with "Fantastic Beasts." The film follows the adventures of writer Newt Scamander, a globe-trotting British magizoologist who misplaces a suitcase full of dangerous magical creatures during what was supposed to be a brief visit to the Big Apple.
With a film budget of $225 million, "Fantastic Beasts" is expected to be a major success, much like the original Harry Potter films, which brought in $7.7 billion at box offices worldwide over eight films.
In total, the Harry Potter franchise is worth an estimated $25 billion. J.K. Rowling's net worth is $1 billion, according to Forbes.
See: Harry Potter Cast Showdown: Emma Watson Net Worth vs. Daniel Radcliffe Net Worth and More
Eddie Redmayne Net Worth: $4 Million
Newt Scamander, author of the fictional best-selling book "Fantastic Beasts and Where to Find Them," is played by Eddie Redmayne. The Hogwarts graduate is a member of the Ministry of Magic and a famed magizoologist.
Redmayne is best known for his work as Stephen Hawking in "The Theory of Everything" and Marius in "Les Miserables." The British actor has been recognized with an Academy Award, a Golden Globe and Tony Award.
Read: 'Doctor Who': Matt Smith Net Worth vs. Peter Capaldi Net Worth and More
Katherine Waterston Net Worth: $1 Million
Katherine Waterston is Porpentina Goldstein Scamander, nicknamed Tina. Prior to meeting Scamander in New York, she worked for the Magical Congress of the United States.
Waterston played Chrisann Brennan in the 2015 film "Steve Jobs" and appeared in the movies "Sleeping With Other People," "Queen of Earth" and "Manhattan Romance." In addition to the "Fantastic Beasts" movie, she'll also star in the upcoming film "Alien: Covenant."
Ezra Miller Net Worth: $500,000
In "Fantastic Beasts," Ezra Miller plays the troubled and mysterious Credence, the adopted American son of Mary Lou, the leader of the No-Maj anti-witchcraft group the New Salem Philanthropic Society. Best known for his work in "The Perks of Being a Wallflower" and as The Flash.
He played The Flash in 2017's "Justice League" and is also slated for his own film in "The Flash."
Make Your Money Work Better for You
Colin Farrell Net Worth: $30 Million
Colin Farrell is Percival Graves, a wizard Newt Scamander meets during his trip to New York. Graves serves as the second-in-command to Seraphina Picquery, the president of the Magical Congress of the United States.
The Irish actor starred as Detective Ray Velcoro in the HBO series "True Detective" and played Charles Ambrose in the film "Solace." His resume includes a number of hit films, including "Total Recall," "Daredevil," "Horrible Bosses" and "In Brugges" — the latter of which earned him a Golden Globe.
Ron Perlman Net Worth: $15 Million
Magical speakeasy owner Gnarlack is played by Ron Perlman. Scamander meets the American goblin gangster when he visits the Harlem, N.Y., pub when looking for information.
In addition to starring as Clarence "Clay" Morrow on the hit television series "Sons of Anarchy," Perlman's also known for playing the title character in two major "Hellboy" movies. He also voiced Armaggon on the television series "Teenage Mutant Ninja Turtles" and will star in the upcoming films "Robodog" and "Pottersville." He's also rumored to appear in the 2018 "Pacific Rim: Maelstrom."
Jon Voight Net Worth: $55 Million
Jon Voight is Henry Shaw Sr., father of U.S. Senator Henry Shaw Jr. in the "Fantastic Beasts" movie. The highly-acclaimed actor has enjoyed an incredibly successful career that dates back more than 50 years and includes four Golden Globes, one Academy Award and one BAFTA.
He most recently starred as Mickey Donovan on the hit television series "Ray Donovan." Among his best films are "Catch-22," "Mission: Impossible" and "Heat."
Dan Fogler Net Worth: $750,000
Dan Fogler is American No-Maj Jacob Kowalski in "Fantastic Beasts." A veteran of World War I, Kowalski becomes a factory worker after returning home. He meets Scamander, who introduces him to wizardry.
While Fogler has been acting since 1999, his career only recently gained traction. He starred in the television series "Secrets and Lies" as Dave Lindsey and played a recurring role on "The Goldbergs."
Make Your Money Work Better for You
Carmen Ejogo Net Worth: Unknown
The role of Seraphina Picquery, president of the Magical Congress of the United States, is played by Carmen Ejogo. The emerging actress recently portrayed Coretta Scott King in "Selma" and Jane/Elaine in "Born to Be Blue."
Carmen Ejogo's net worth is currently unknown, but she recently scored a role in the 2017 film "Alien: Covenant," which will likely bring her wealth to the spotlight.
Alison Sudol Net Worth: Unknown
In the "Fantastic Beasts" movie, Alison Sudol is Queenie Goldstein, Scamander's free-spirited sister-in-law. Queenie shares a New York City apartment with her older sister Porpentina when she first meets Scamander.
In addition to playing the part of Winter in "Other People's Children" and Nadia in the upcoming film "Between Us," Sudol appeared in the television series "Transparent" and "Dig." An accomplished musician, Sudol has also recorded numerous albums under the name A Fine Frenzy.
Next Up: 15 Things Harry Potter Can Teach You About Money
Net worth figures are indicative of assets versus liabilities. All net worth figures are according to CelebrityNetWorth.com unless otherwise noted.
About the Author