Former Celebrities Who Have Normal Jobs Now
They gave fame a try for 15 minutes. What are they doing now?
20th Century Fox/Kobal / Shutterstock.com
Many people give fame a try for 15 minutes or so and decide to take a hard pass. After realizing a life in the spotlight isn't their destiny, some go on to pursue a surprisingly normal career.
It's possible you'll even cross paths with some of them, who are now your peers. Here's a look at 20 celebrities who found their niche in normalcy.
1/16
©Alan Messer/REX/Shutterstock
Al Green
He's had eight top ten hits on the Billboard Hot 100, but Al Green is more than just a musician. The "Let's Stay Together" singer has been the pastor at Full Gospel Tabernacle Church in Memphis, Tenn. for more than 40 years.
Neither the church or Green appears to have a website. However, several recent TripAdvisor reviews rave about hearing the 11-time Grammy winner preach. His strong faith was evident in a 2016 interview with the news site Commercial Appeal, when he revealed he has regular conversations with God.
Vanilla Ice
In 1990, Vanilla Ice — i.e., Robert Van Winkle — tore up the charts with his hit song "Ice Ice Baby." When his music career hit a pause in the mid-90s, he got into the real estate business.
A skilled flipper, remodeler and builder, Van Winkle's work earned him the DIY Network television series "The Vanilla Ice Project." The show started in 2010 and kicked off its ninth season this year.
He's found success as a normal guy, but Vanilla Ice hasn't completely abandoned his musical roots.
3/16
©Broadimage/REX/Shutterstock
Erik Estrada
Seasoned actor Erik Estrada has nearly 150 credits to his name, but acting isn't his only focus. He famously played Officer Frank Poncherello in the television series "CHiPs" in the late 70s and early 80s, which clearly left him wanting more.
Fiction met reality in July 2016, when Estrada was sworn in as a police reserve officer in St. Anthony, Idaho. Since joining the force, he's helped the department get a police dog and works to protect children from online predators. He previously served as a reserve officer in Muncie, Ind.
4/16
©Madison/BFA/REX/Shutterstock
Lauren (Lo) Bosworth
MTV viewers watched Lauren 'Lo' Bosworth grow up in front of the camera. She starred as herself on the MTV hit series "Laguna Beach: The Real Orange County" until 2005, then appeared on "The Hills" from 2007 to 2010.
These days, she's traded in reality television to be a serious girl boss. Bosworth founded personal care brand Love Wellness, runs lifestyle TheLoDown and co-hosts the weekly podcast Lady Lovin.'
5/16
Joe Seer / Shutterstock.com
Angelina Pivarnick
Original "Jersey Shore" cast member Angelina Pivarnick was involved in plenty of drama during her two partial seasons on the hit reality show. In an interview with Hollywood Life, she admits having regrets about leaving the show, but is grateful her departure allowed her to pursue a career helping others.
Pivarnick now works as an EMT for the FDNY. In 2018, she did manage to take a few days off from saving lives to make an appearance on "Jersey Shore Family Vacation" — making another dramatic exit.
6/16
Kathy Hutchins / Shutterstock.com
Lisa Whelchel
Lisa Whelchel starred as Blair Warner on "The Facts of Life" from 1979 to 1988. She got married a few months after the show ended, and decided to leave the entertainment industry to be a stay-at-home wife and mom.
Not your average housewife, she's written more than 10 books and founded the MomTime Ministries. In recent years, she's taken on a few acting jobs, but also serves as a speaker and life coach.
7/16
lev radin / Shutterstock.com
Dylan Sprouse
Along with his twin brother Cole, Dylan Sprouse started acting when he was just eight months old. Best known for their hit television series, "The Suite Life of Zack and Cody," the brothers also shared the role of Julian McGrath in "Big Daddy.
He hasn't completely turned his back on acting, but these days, Sprouse is more focused on brewing. As America's youngest master brewer — according to Interview magazine — Sprouse co-founded All-Wise Meadery in Brooklyn, N.Y., where he serves as CEO and mazer.
8/16
Tinseltown / Shutterstock.com
Willa Ford
In 2001, Willa Ford's hit song "I Wanna Be Bad" peaked at No. 22 on the Billboard Hot 100. When her second single failed to take off after its release on September 11, 2001, she decided to step back from the music industry.
Ford occasionally dabbles in acting, but she works full-time as an interior designer. The founder and head designer of Los Angeles-based WFord Interiors now channels her creative energy into creating beautiful spaces for her clients.
9/16
©MediaPunch/REX/Shutterstock
Macaulay Culkin
As a child actor, Macaulay Culkin racked up a resume that catapulted him to worldwide fame. Most notably, he was Kevin McCallister in the "Home Alone" movies, but he also starred in films like "My Girl" and "Richie Rich."
These days, Culkin rarely acts, but he's still entertaining fans with his Bunny Ears satirical lifestyle blog. This is accompanied by a weekly Bunny Ears podcast, hosted by Culkin (credited as "Mack" Culkin on the podcast's website) and his friend Matt Cohen.
10/16
Rena Schild / Shutterstock.com
Andrew Shue
During the 90s, Andrew Shue starred as Billy Campbell on "Melrose Place." Despite his successful career, he decided he didn't want to be an actor.
Already an entrepreneur — he co-founded DoSomething.org in 1993 — Shue used his business instincts to co-found Club Mom, an offline shopping club. This led to the co-founding of social networking site CafeMom and the subsequent Cafe Media, a digital media giant that gets 26 million monthly visits from millennial women.
11/16
©Talaya Centeno/Penske Media/REX/Shutterstock
Phoebe Cates Kline
Fondly remembered as Linda Barrett in "Fast Times at Ridgemont High," Phoebe Cates had a busy acting career in the 80s and early 90s that also included starring roles in the "Gremlins." She married actor Kevin Kline in 1989, and essentially retired from acting to focus on raising their two children.
She's now living a quiet life in New York City as a boutique owner. Opened in 2005, her Blue Tree shop is located in the city's Carnegie Hill neighborhood, on Manhattan's prestigious Upper East Side.
12/16
©MediaPunch/REX/Shutterstock
Jon Gosselin
He soared to fame on "Jon & Kate Plus 8," but Jon Gosselin is now living a different reality. When he and ex-wife Kate divorced in 2009, their hit show was retooled as "Kate Plus 8," leaving him out of a job.
Determined to make ends meet the old-fashioned way, Gosselin returned to work. Over the years, he's held a variety of jobs, including waiters, DJ and a cook at TGI Fridays. He's currently working double-time as both an IT administrator and an exclusive accounts representative, according to his LinkedIn profile.
13/16
©John Sciulli/Berliner Studio/BEI/REX/Shutterstock
Jeff Cohen
As a child actor, Jeff Cohen rose to fame as Chunk in the "Goonies." He continued acting until 1991, right before he started college.
Now a lawyer, he co-founded the firm Cohen Gardner LLP in 2002. Located in Beverly Hills, Calif., the firm represents clients in the entertainment, media and technology industries. As an author, his book "The Dealmaker's Ten Commandments" was published by the American Bar Association.
14/16
Everett Collection / Shutterstock.com
Karyn Parsons
An accomplished actress, Karyn Parsons starred as Hilary Banks on "The Fresh Prince of Bel-Air" in the 1990s. By 2002, she took a 16-year break from acting — she returned to television in the series "Fly" in 2018 — which gave her time to focus on other passions.
Parsons established the Sweet Blackberry Foundation, and currently serves as president of the nonprofit, which strives to bring untold stories of African-American achievements to a child audience. Since 2005, the foundation has produced three illustrated shorts and has a fourth to be released soon.
15/16
©Chris Pizzello/Invision/AP/REX/Shutterstock
Josh Saviano
Josh Saviano starred as Paul Pfeiffer on the late 80s and early 90s smash hit "The Wonder Years." After that, he left acting behind, with the exception of a recurring guest stint on "Law & Order: Special Victims Unit" in recent years.
According to his LinkedIn profile, he spent nearly 12 years as a lawyer at New York City-based Morrison Cohen LLP, where he made partner. Saviano left the firm in 2015, and founded Act 3 Advisors, which provides strategic advice and consulting to clients looking to form a brand. He's also a founder of Spotlight Advisory Group designed to support creatives.
16/16
©Moviestore/REX/Shutterstock
Michael Schoeffling
He captured hearts as Jake in the 1984 cult classic "Sixteen Candles," but Michael Schoeffling wasn't into acting for the long haul. He retired from show business after appearing in "Wild Hearts Can't Be Broken" in 1991, and completely disappeared from the public eye.
In a 1990 interview with the Los Angeles Times, Schoeffling revealed he lived near Wilkes-Barre, Penn., and ran a successful furniture-making business from his home. Reporters have tried to track him down since, but their attempts have been unsuccessful.
More From GOBankingRates
About the Author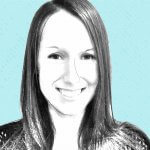 Laura is a writer with nearly 10 years of experience in marketing and personal finance. She is a Los Angeles-based writer specializing in personal finance, higher education, legal matters and marketing. She holds a Bachelor of Arts in Communications from the University of Pittsburgh and an MBA from Robert Morris University.