Gwen Stefani and 14 Others Who Left Their Bands, Still Rake in Cash
Breaking up the group doesn't mean the money stops flowing.
Christopher Polk / Getty Images
When a musical band or group breaks up, it doesn't always mean the end of a successful — and profitable — music career for its former members.
Gwen Stefani, Beyoncé Knowles and Paul McCartney all went on to accumulate net worths in the millions — and, in the case of McCartney, billions — after leaving behind the groups that initially made them stars. Find out which former band member is worth the most and what some of the biggest acts in music history are worth today.
1/15
Richard Chapin Downs Jr. / Getty Images for Global Citizen
Gwen Stefani
Gwen Stefani first gained fame on the music scene as the lead singer of No Doubt in the 1990s, but decided to go solo in 2004. She has released three solo albums since departing No Doubt: "Love. Angel. Music. Baby" which was released in 2004 and sold 309,000 copies in its first week; "The Sweet Escape," released in 2006, which debuted and peaked at No. 3; and "This Is What the Truth Feels Like," which was released in 2016 and earned Stefani her first chart-topper as a solo artist, Billboard reports. Stefani's 2007 Sweet Escape solo tour earned $55 million in gross ticket sales, according to Forbes.
The "Hollaback Girl" singer has also raked in some serious cash outside of her music career. Other business interests include her L.A.M.B. clothing line, the Harajuku Lovers fragrance collection, and even an eyeglass collection — gx by Gwen Stefani. In addition, she has appeared as a judge on the reality singing competition show "The Voice."
Who Earns More? The Complete 'Voice' Coach Net Worth Breakdown
2/15
Ilya S. Savenok / Getty Images
Paul Simon
Before recording as a solo artist, Paul Simon gained acclaim as one half of the folk-rock duo Simon & Garfunkel, which released its debut album in 1964. A year later Simon released a solo album, "The Paul Simon Songbook." He returned to making records with Simon & Garfunkel until the duo split up in 1970. Simon has since released more than 20 solo albums, including live recordings and retrospectives.
His latest solo album, 2016's "Stranger to Stranger," reached No. 1 on Billboard's Top Rock Albums and Americana/Folk Albums charts and sold 67,000 copies in its first week. In addition to profits from album sales, Simon still makes money on the road. His 2014 tour with Sting grossed an estimated $29.5 million, according to Pollstar.
3/15
Ian Gavan / Getty Images
Eric Clapton
Eric Clapton performed as a member of the Yardbirds, the Bluesbreakers, Cream and Blind Faith before kicking off his solo career in 1970. Nearly 50 years later, the singer, songwriter and guitar great is still touring and just wrapped up dates in New York and Los Angeles. From 2000 to 2009 his tours grossed $139.3 million, according to Pollstar. Clapton's two March 2017 performances in Madison Square Garden alone grossed an incredible $7.5 million, according to Venues Today.
Clapton is one of the best-selling music artists of all time, with 40 million albums sold in his career, according to the Recording Industry Association of America. He made history as the only person to be inducted into the Rock & Roll Hall of Fame three times: as a solo artist and as a member of the Yardbirds and Cream.
4/15
Gustavo Caballero / Getty Images
Paul McCartney
Not only is Paul McCartney a member of the top-selling musical act of all time, The Beatles, he's also the most successful songwriter in the history of popular music, according to Guinness World Records. In 2016 he was named the top U.K. album seller of all time with 22 albums reaching the No. 1 spot, including solo albums "McCartney II" in 1980, "Tug of War" in 1982, "Give My Regards to Broad Street" in 1984 and "Flowers in the Dirt" in 1989.
McCartney's solo tours have been successful as well. His tours grossed $221.4 million from 2000 to 2009, according to Pollstar. He grossed $130 million from 30 shows over the past year alone, according to Forbes. Post-Beatles, McCartney has put out 38 albums either as a solo act or with the band Wings, starting with 1970's "McCartney." It was announced last year that he would be putting out a new album, though the release date has not been announced.
5/15
Gustavo Caballero / Getty Images
Phil Collins
Phil Collins launched his solo career in 1981 after gaining success as a member of Genesis. He continued to juggle being a part of Genesis with his solo work until he finally quit the band in 1996. The "In the Air Tonight" singer has sold 100 million records worldwide as part of a band and as a soloist.
Although he announced his retirement in 2011, Collins said in 2016 that he was coming out of retirement for his 2017 "Not Dead Yet" comeback tour. When tickets for the tour went on sale they sold out in 15 seconds, with resale sites selling tickets for more than $2,900. Collins has released 14 solo albums, written a bestselling memoir and will be performing a few upcoming shows in the U.K. in November and December.
6/15
Nicholas Hunt / Getty Images for Cherry Tree
Sting
Sting — born Gordon Sumner — played in a few bands before hitting it big with the Police in 1978 with the release of their debut album, "Outlandos d'Amour." The Police decided to go their separate ways at the end of their "Synchronicity" tour in March 1984, and Sting released his first solo album the following year.
He has taken home 10 Grammys since leaving the group. His most popular solo album, 1999's "Brand New Day," sold 8 million copies and preceded his longest tour ever. He performed close to 300 shows in 45 countries to nearly 3 million people in support of the hit album.
7/15
Jason Merritt / Getty Images
Stevie Nicks
Known for her unique vibrato singing voice, Stevie Nicks rose to fame as part of the rock band Fleetwood Mac, which she joined in 1975. Nicks worked both as a solo act and with Fleetwood Mac until she quit the band at the end of its 1990 tour.
Her debut solo album, "Bella Donna," was released in 1981 and is certified quadruple-platinum. Eight of her other solo releases have also reached platinum status. The "Edge of Seventeen" singer's latest solo tour, the "24 Karat Gold" tour, grossed an estimated $25 million.
8/15
Frazer Harrison / Getty Images
Ozzy Osbourne
As a founding member of Black Sabbath, Ozzy Osbourne is credited with being one of the creators of the heavy metal genre. Following the band's tour for its eighth album, "Never Say Die!," Osbourne quit the band in 1978.
As a solo artist Osbourne has placed 14 albums on the U.K. Top 40 charts. He launched the musical festival Ozzfest in 1996, then went on to gain fame with an entirely new audience as star of the MTV reality show "The Osbournes," which ran on the network from 2002 to 2005. Osbourne's family was reportedly paid $20 million for the show's second season. He continues to play select shows on the festival circuit.
9/15
ShowBizIreland / Getty Images
Diana Ross
Diana Ross first gained acclaim in the 1960s as lead singer of the Supremes, a Motown Records vocal group with a long list of hit singles. She decided to go solo in 1970 and went on to place 33 singles on the Billboard Hot 100, with five reaching No. 1. After leaving Motown, Ross signed a seven-year deal with RCA for $20 million. When that contract ran out she returned to her original label in 1989.
Ross also has had success as an actress, starring as Billie Holiday in 1972's "Lady Sings the Blues" — for which she earned an Oscar nomination — and as Dorothy in 1978's "The Wiz." The "I'm Coming Out" singer has recorded and toured regularly over the course of her career, and performed in the Super Bowl halftime show in 1996. She will be playing nine shows at the Wynn Las Vegas in October.
10/15
Alberto E. Rodriguez / Getty Images for The Voice Healt
Lionel Richie
Lionel Richie got his start as a singer, pianist and saxophone player for the Commodores, who released their first single, "Machine Gun," in 1974. Seven years later he decided to start a solo career. He went on to have 12 top 10 hits between 1981 and 1987, and four No. 1 albums over the course of his career. Albums that reached the top include his latest studio release, 2012's "Tuskegee," which sold 789,000 units that year.
The "Dancing on the Ceiling" singer continues to tour and will be returning to Las Vegas for 14 additional performances of his "All the Hits" show beginning in late November. Tickets for his Las Vegas show range from $59 to $596.
You Might Be Surprised: The Richest Celebrity From Every State
11/15
Mauricio Santana / Getty Images
Robert Plant
Robert Plant is best known as lead singer of the iconic rock band Led Zeppelin, but he's also had an extensive solo career spanning over 30 years. Plant released his first solo album, "Pictures at Eleven," in 1982. It has since gone platinum. Plant has had 13 solo albums on the Billboard 200 album chart, including seven in the top 10.
His highest charting release was the Grammy Award-winning "Raising Sand" with Alison Krause, which reached No. 2 and sold 1.6 million copies in the U.S. The rock legend is due to release his latest album, "Carry Fire," on Oct. 13.
12/15
Rich Fury / Getty Images
Iggy Pop
Iggy Pop — born James Newell Osterberg — rose to fame as lead singer of the Stooges, a proto-punk band who released their first album, "The Stooges," in 1969. Pop kicked off his solo career with his 1977 album, "The Idiot," and continued recording music over the next four decades.
He also wrote an autobiography, "I Need More," which came out in 1982. His latest release, "Post Pop Depression," was his first solo album to reach No. 1 on Billboard's Top Rock Albums chart. Pop is currently on tour with his latest album.
13/15
Jo Hale / Getty Images
Annie Lennox
Before becoming a household name on her own, Annie Lennox was one half of Eurythmics, alongside Dave Stewart. The duo made waves with their second album, "Sweet Dreams Are Made of This," released in 1983. In 1990 Lennox launched her solo career with the release of the album "Diva," which went on to sell 7 million copies worldwide and included the hit singles "Why" and "Walking on Broken Glass." She has since released six other solo albums, most recently 2015's "Nostalgia: An Evening with Annie Lennox."
14/15
Frederick M. Brown / Getty Images
Pharrell Williams
Before launching his own singing career, Pharrell Williams worked behind the scenes as part of the music production team the Neptunes. The Neptunes produced a number of hits in the early 2000s, including Jay Z's "I Just Wanna Love U," Britney Spears' "I'm a Slave 4 U," and Nelly's "Hot in Herre." In 2001, Williams released his own music as front man for the funk rock group N*E*R*D.
Williams didn't go solo until 2006, when he released the album "In My Mind," featuring his hit single "Frontin'." In 2014, Williams' single "Happy" reached triple platinum status with 1.8 million units sold. It's then that his net worth really started growing. In addition to earning money making music and touring, Williams has been a judge on "The Voice" and has two clothing lines, Billionaire Boys Club and ICECREAM.
15/15
Duane Prokop / Getty Images
Beyoncé Knowles
Going solo after the demise of Destiny's Child in 2005 proved to be a lucrative decision for Beyoncé Knowles. The singer was named Forbes' second highest-earning celebrity of 2017, with earnings of $105 million. She's sold more than 17 million album units as a solo artist. Her 2016 "Formation" stadium tour made more than $256 million and sold 2.2 million tickets, according to Billboard Boxscore. She has won dozens of awards, including multiple Grammys and BET Awards.
Knowles also has a clothing line, Ivy Park, and has several endorsement deals. She reportedly signed a $4.7 million contract with L'Oreal and a $50 million multi-year deal with Pepsi. The megastar has also worked as an actress, starring in 2002's "Austin Powers in Goldmember" and 2016's "Dreamgirls."
Up Next: These Country Singers Are Insanely Wealthy
About the Author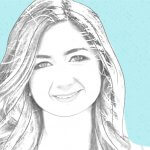 Gabrielle joined GOBankingRates in 2017 and brings with her a decade of experience in the journalism industry. Before joining the team, she was a staff writer-reporter for People Magazine and People.com. Her work has also appeared on E! Online, Us Weekly, Patch, Sweety High and Discover Los Angeles, and she has been featured on "Good Morning America" as a celebrity news expert.