NFL's Chad Johnson or Olympic's Shawn Johnson: Which Dancing with the Stars Contestant Is in More Debt?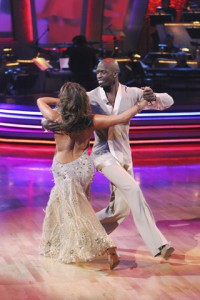 Debt is a four-letter word that even Dancing with the Stars (DWTS) contestants are all too familiar with, but unlike average Americans, DWTS celebrities have a chance to make thousands of dollars by shimmying across the dance floor to get out of debt.
With so many eyes tuning in each week to follow their favorite stars, it's easy to assume that these celebs have got it made, both on stage and when it comes to their finances. But don't let those ballroom gowns and tailored suits fool you. Despite the payout that Dancing with the Stars contestants receive for participating on the show, some celebs trot along a rocky financial path.
Dancing with the Stars Salary
While some DWTS participants decide to donate their earning from the show to charity, most see it as an opportunity to score quick cash and hopefully reignite their careers. It was only recently that Dancing with the Stars salary figures were revealed.
According to season 11 participant Margaret Cho, she made about $200,000 on DWTS, despite being eliminated in the third round. Later in her interview with The View, she added, "Don't feel sorry for anyone who gets voted off, that's what they made."
But that paycheck is just the tip of the iceberg. The income celebrities receive is based on how long they last on the show. Here's the Dancing with the Stars salary payout that celebrities receive:
Base salary (includes pre-season training, and filming for episodes 1-2): Stars make a guaranteed $125,000.
Episodes 3-4: Participants get an additional $10,000 per episode.
Episodes 5-6: Celebs earn $20,000 each episode to continue training and filming.
Episodes 7-8: DWTS pays an extra $30,000 per episode for contestants who make it to this point.
Episodes 9-10: Dancing with the Stars contestants receive a $50,000 payout per episode.
The grand total of potential earnings, according to Gawker, for stars who make it to the final episode is $345,000 — quite a decent salary for celebrities battling debt or simply looking for a way to supplement their income.
DWTS contestants, however, run into trouble when they make poor decisions about how they use the money.
DWTS Financial Flops
Instead of using their Dancing with the Stars salary to avoid financial trouble, some stars went the other direction. Clearly, the earnings these financially-strapped celebrities received on DWTS wasn't enough to steer them away from thousands of dollars of debt.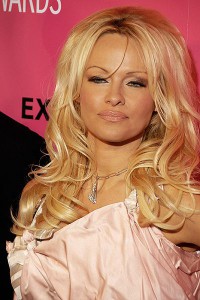 1. Pamela Anderson
Yet even after surviving  six elimination rounds in season 10 of Dancing with the Stars (earning about $185,000), and returning for the first two episodes of this season's DWTS All-Star Competition ($125,000), is still buried in debt.Pam isn't a stranger to financial taboo, especially when it comes to dodging taxes. DWTS could have been a simple solution to resolving a big chunk of the $524,241 in past due debt she's accumulated as a result of a tax lien.
2. Chad "Ochocinco" Johnson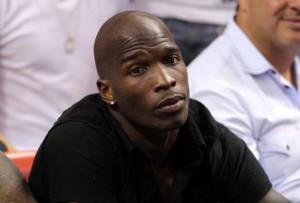 In 2010, Chad "Ochocinco" Johnson participated in DWTS, and made it to the final four. His dancing skills may have helped him land a Dancing with the Stars salary of over $240,000, but  those earnings evidently never made it toward paying $400,000 Miami condo. Today, Johnson faces foreclosure due to over $28,000 in outstanding debt.

broke NFL players, as he also took out a private $150,000 loan which needs to be repaid in full by 2015.

Unlike other stars who were able to use their stint on Dancing with the Stars to book more work, however, accusations of domestic abuse and bad press have led to Johnson being dropped from the Miami Dolphins and losing a major endorsement deal.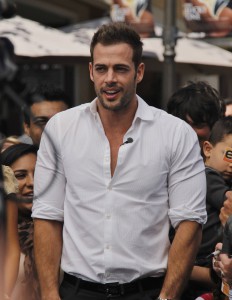 3. William Levy
William Levy's success story of coming in third place in DWTS' 14th season — which resulted in about $240,000 in his pocket — didn't translate the same way when it came down to paying his bills at home. Levy ultimately lost his Miami home to foreclosure due to an unpaid $20,000 for the property. Levy's home eventually sold for 50 percent of its value.
Despite these DWTS contestants who are on their way to celebrity bankruptcy, there are a couple of financially savvy stars that come out on top.
DWTS Contestants Who Found Their Fortune
Not everyone on Dancing with the Stars is a financial horror story waiting to happen. Some celebrities make smart decisions, and it just so happened these celebs took home the gold on all accounts.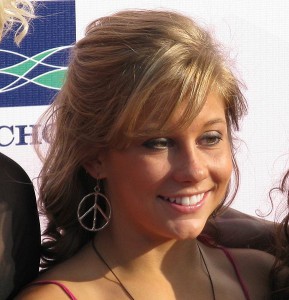 1. Shawn Johnson
Shawn Johnson proved that she was not only a fierce Olympian, but also a talented dancer when she participated in season eight of Dancing with the Stars. She won the competition, and received the total earnings for reaching first place.
Despite this win and the million-dollar endorsements, Shawn Johnson has kept a level head when it comes to her finances. "I have never celebrated money," she said. Unlike so many other celebrities who have gone broke thanks to frivolous spending, Shawn explains that her parents taught her to value other things in life over money.
"Even clothes shopping, I'd rather just go to the dollar store, then buy a lemonade and sit and hang out with my family and friends."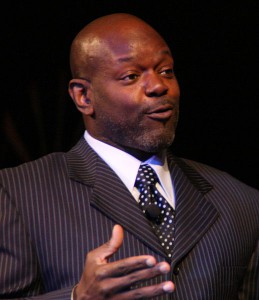 2. Emmitt Smith
After a fulfilling career in the NFL, Emmitt Smith didn't follow the gone-broke trend that many football players do. Instead, he transitioned into a real estate developer and DWTS contestant.
He partnered with Roger Staubach of Staubach Co. to create Smith/Cypress Partners LP, a real estate development company. Smith continued on his business venture by co-founding ESmith Legacy, which specializes in developing commercial real estate and investment management.
After winning season three of Dancing with the Stars, Emmitt Smith is back this season as an All-Star participant.
With only four eliminations out of the way and so many more stars vying for bragging rights — and let's be honest, more money — in this season's competition, Emmitt and Shawn will have to put on their dancing shoes earn their Dancing with the Stars salary.
Photo Credits: erangi2, Wikimedia Commons, ionenewsone, wetpaint