A Day in the Life of Beyoncé Costs Big Money

6 min Read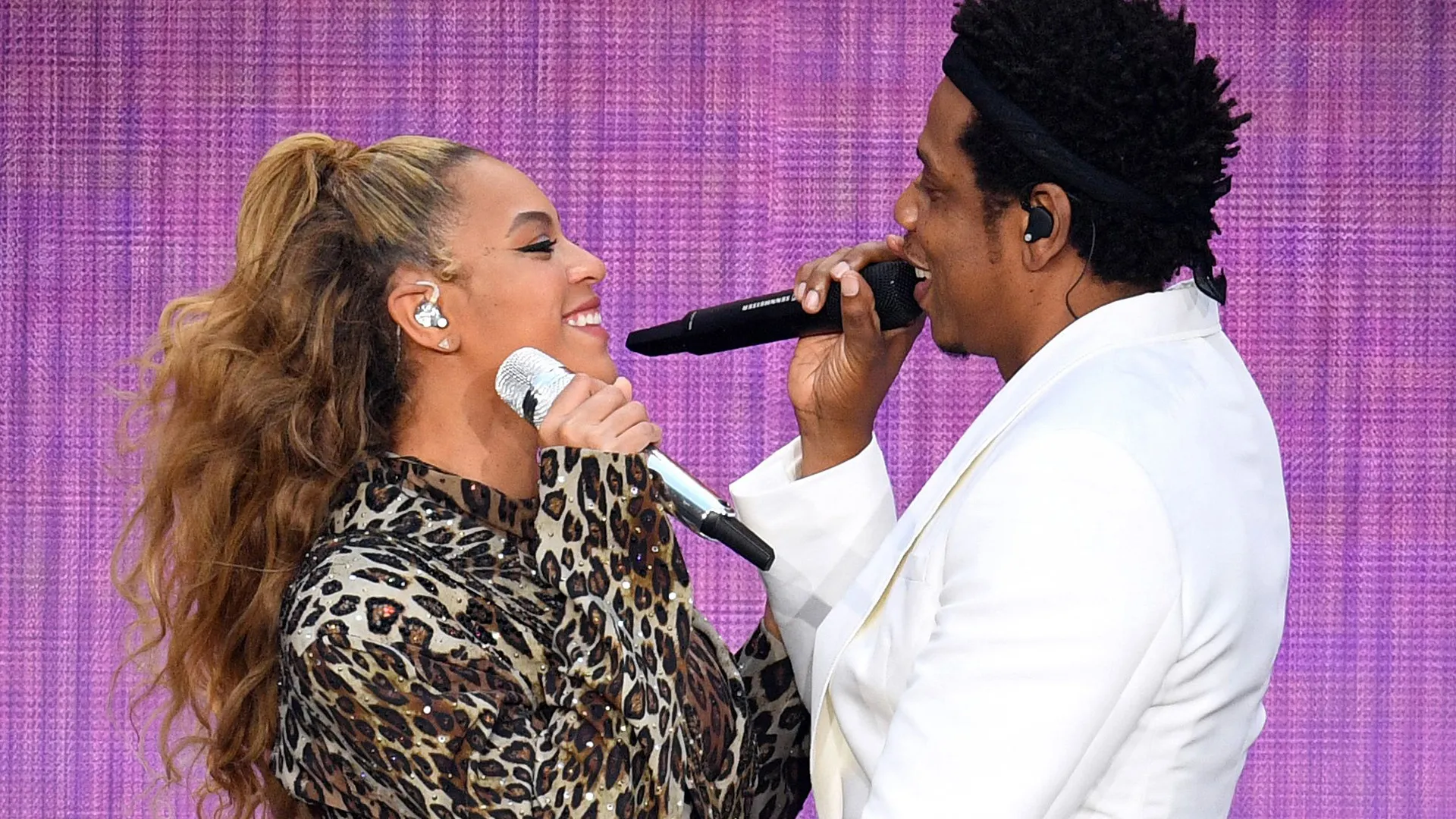 Ultimate power couple Beyoncé and Jay-Z stunned the world in June when they dropped their first-ever joint album, "Everything Is Love," as a surprise Tidal exclusive. And now Beyoncé is stunning fans again, gracing the cover of Vogue's September issue.
Together, the Carters have a combined net worth of $1.5 billion, and Beyoncé alone is worth millions — $500 million, according to Celebrity Net Worth.
Being Queen B comes with a lot of expenses. From her homes to her wardrobe to her lavish vacations, GOBankingRates broke down how much it really costs to splurge like one of the richest, most famous singers in the world.
Click through to see the daily costs of living like a billionaire.
Last updated August 27, 2019.
Make Your Money Work Better for You
Beyoncé's Houses
Cost: approximately $123 million
When you're one of the biggest and richest musical stars in the world, locking down just one mortgage for a luxury mansion simply won't cut it. That's why Bey has three multimillion-dollar homes: a $26 million five-bedroom cottage-style East Hampton mansion, a $6.85 million penthouse in lower Manhattan, an $88 million multi-structure compound in Bel Air, and the $2.6 million garden district palace in New Orleans,
The Bel Air estate has eight bedrooms, 11 bathrooms, four outdoor pools, a spa and wellness center, a basketball court and enough garage space for 15 cars.
Beyoncé's Clothes
Cost: $53,000-plus for maternity wardrobe
Beyoncé has always been an icon in the world of fashion, and remained chic during her pregnancy with twins Rumi and Sir, but she spent thousands on her pregnancy wardrobe to maintain her style with her growing bump.
The singer spent an estimated $53,000 on her maternity outfits, E! News reports. Designer items she sported on Instagram during her pregnancy included a $4,950 sparkly blazer, $880 Chloé mules, a $5,395 Dolce & Gabbana gown, a $28,000 Gucci gown, a $2,008 blush trench coat, $1,795 over-the-knee boots and $418 Gucci sunglasses.
Beyoncé's Bling
Cost: $6.8 million for Grammys jewelry
When Beyoncé makes a public appearance, she's usually decked out in jewels, and the 2018 Grammy Awards were no exception.
Beyoncé wore over 100 carats of Lorraine Schwartz diamonds — worth a total of $6.8 million — to the event, reports PopSugar. Her Grammys jewelry included custom-made geometric-shaped statement earrings and three chunky platinum rings, but she and Jay-Z have some money to spare on extravagant items.
Beyoncé's Hair & Makeup Team
Cost: $150 for a "designer cut" with hairstylist Kim Kimble; approximately $400 for special event makeup
Beyoncé knows that skimping on one's haircut is never in style. Hairstylist Kim Kimble first started working with Beyoncé in 2001 and is the styling mastermind behind her 2016 Super Bowl curls and her many hairstyles in the "Lemonade" videos, reports People. But her services don't come cheap: A designer cut at Kimble's salon starts at $150 and color services start at $185.
Beyoncé's makeup is always flawless thanks to having a makeup artist on her payroll. In a 2015 interview with Fashionista, the makeup pro, Sir John said he had signed a two-year contract with the singer.
Make Your Money Work Better for You
Beyoncé's Cars
Cost: $3 million
Queen B has an appreciation for vintage when it comes to cars. Beyoncé's car of choice is a 1959 Rolls-Royce Silver Cloud II convertible, reportedly worth $1 million, the Daily Mail reports.
She apparently spares no expense on her family's expanding automobile collection, either, as she also purchased a $2 million Bugatti Veyron Grand Sport for husband Jay-Z for his 41st birthday, Fox News reports.
Beyoncé's Private Jet
Cost: $40 million
No one does Father's Day quite like Beyoncé. The singer once gifted Jay-Z a Bombardier Challenger 850 Learjet as a Father's Day present, Architectural Digest reports. The private jet — worth an estimated $40 million — is definitely for the extremely wealthy as it seats 15 people and has its own living room, kitchen, bedroom and two bathrooms.
Beyoncé's Favorite Restaurants
Cost: $150 for the omakase menu at Sushi Park
Beyoncé has eclectic — but expensive — tastes. Some of her favorite dining establishments include Chicago's Gibson's Bar & Steakhouse, where a Chicago-cut steak costs $59; New York's Asian-fusion restaurant-slash-club TAO, where the Wagyu rib-eye teppanyaki costs $93; and L.A.'s Sushi Park, where the omakase tasting menu costs about $150 per person.
Beyoncé's Kids' Costs
Cost: $600,000-plus for child care
Beyoncé reportedly spends more on childcare than most people make in a year. The former Destiny's Child member hired six nannies to help care for her twins and is paying them $100,000 each, OK! Magazine reports. The magazine also states that she hired two separate caregivers for her older daughter, Blue Ivy.
And the money she spends on her kids doesn't end there. She also created a luxurious nursery for her twins that reportedly cost $500,000 to create, complete with $30,000 designer sheets, a $50,000 sound system and a $20,000 galaxy mural, The Daily Mail reports.
And, of course, the stylish mama makes sure her kids are well-dressed too. Blue Ivy has a designer wardrobe and has been spotted wearing a Swarovski crystal-adorned dress worth $9,000, InStyle reports.
Make Your Money Work Better for You
Beyoncé's Fitness Expenses
Cost: $35 per SoulCycle class
To stay in shape, Beyoncé doesn't indulge in outrageous fitness trends. Instead, she regularly meets with her personal trainer Marco Borges. When she's not working out with Borges, Bey is a fan of SoulCycle, reports E! The indoor spin class costs $35 a pop.
Beyoncé's Vacations
Cost: $900,000 for a private yacht charter through Italy
Whether she's relaxing in a private villa in Hawaii, celebrating her anniversary with a helicopter tour of the Grand Canyon or taking a luxurious vacation in Italy, Beyoncé always travels in style.
For her Italian birthday vacation in 2015, Jay-Z chartered a yacht for his wife that costs $900,000 per week, Us Weekly reports. During their 2015 private cruise, the couple and daughter Blue Ivy sailed from Naples to Capri before heading to the Amalfi Coast and Sardinia. They invited family and friends along for the ride too.
Beyoncé's Charitable Donations
Cost: $11 million-plus
Although she spends millions on herself and her family, Beyoncé has actively worked with numerous charities and has given several multimillion-dollar donations to causes she is passionate about.
While working on the film "Cadillac Records" in 2009, Beyoncé learned about the Phoenix House rehabilitation center. She was so impacted by their work, she donated her $4 million salary from the movie to the facility, Essence reports. In addition, she opened an affiliated cosmetology school to help residents acquire new skills.
She also helped victims of the Houston floods by opening the Knowles-Temenos Place apartments to house displaced residents. She has spent $7 million to fund the apartment complex, the magazine reports.
In addition, Beyonce has taken a charitable trip to Haiti, started the GoodFoundation to help raise money for various causes and held a food drive during her 2006 tour.
More From GOBankingRates
Please note photos are for illustrative purposes only. As a result, some of the photos might not represent the items listed in this article.
Last updated August 27, 2019.
About the Author