A Look Back at the Legacy of Mickey Mouse on His 89th Birthday

6 min Read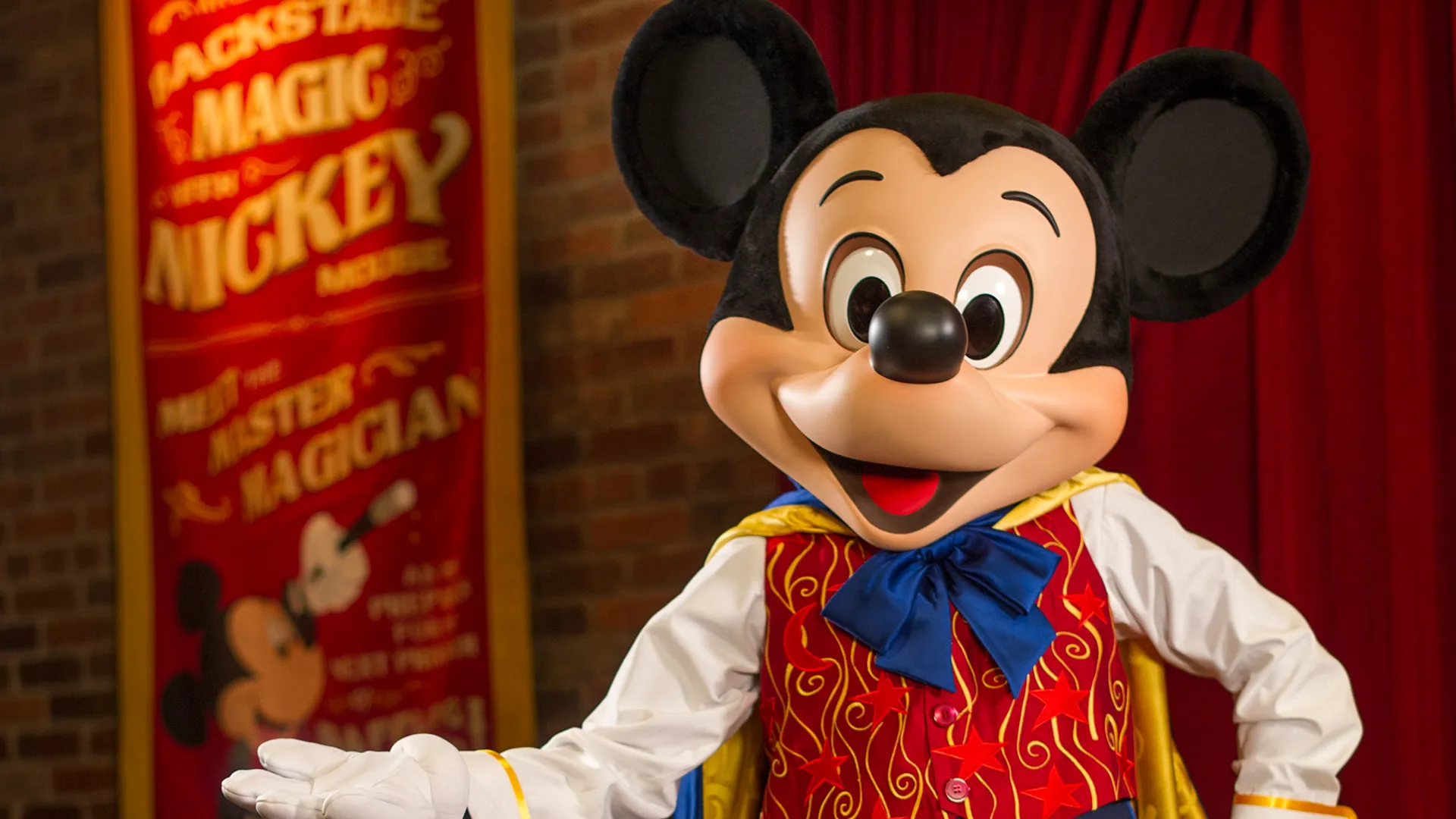 Mickey Mouse's birthday is Nov. 18, and the world's most beloved mouse is turning 89. You've probably grown up with him, so you might not realize his official debut was in the short film, "Steamboat Willie." The animated picture also introduced the cherished Minnie Mouse, so Nov. 18 is her special day, as well.
It's been nearly nine decades since Walt Disney brought Mickey Mouse to life on a cross-country train ride from Manhattan to Hollywood, Calif. Find out how Mickey Mouse took the entertainment industry by storm, inspired generations and paved the way for a magical business model.
Make Your Money Work Better for You
Mickey Mouse Movies and Television
The adorable, friendly little mouse got his start in Disney films, but in recent decades has been more of a television persona. Since the 1980's, Mickey Mouse has starred in or at least had a speaking part in a handful of silver screen productions, including:
| | | |
| --- | --- | --- |
| Movie Name | Year Released | Box Office Earnings |
| "Who Framed Roger Rabbit" | 1988 | $329.8 million worldwide |
| "A Goofy Movie" | 1995 | $35.3 million domestically |
| "Fantasia 2000" | 1999 | $90.9 million worldwide |
Box office earnings were found on BoxOfficeMojo.
If you look closely, you'll also catch him hidden in the background in a number of Disney movies. This includes "Lilo & Stitch," "The Little Mermaid," "Beauty and the Beast" and "The Lion King."
The Mickey Mouse Club
Mickey Mouse cartoons have played on television for decades, but some of the most famous programmings took place in a clubhouse. Aptly named "The Mickey Mouse Club," the first version of the show ran from 1955 to 1958.
The series returned from 1989 to 1995 in the form of "The All New Mickey Mouse Club," which launched the careers of many major stars, including Justin Timberlake, Christina Aguilera, Britney Spears and Ryan Gosling. The latest version, "Mickey Mouse Clubhouse" has been a Disney Channel staple since 2006.
Mickey Mouse Awards
More than just cute and heartwarming, Mickey Mouse movies have received critical acclaim.
Prior to his death in 1966, Walt Disney collected a total of 25 Academy Awards — including a special award for creating Mickey Mouse. He won a final honor posthumous in 1968, bringing his total count to 26 Oscar statuettes.
With a little help from one Mickey Mouse, the legendary animator remains the most celebrated Oscar winner of all time.
Go for the Gold: And the Academy Award Goes to … Actors Whose Wealth Skyrocketed After Winning an Oscar
Make Your Money Work Better for You
Mickey Mouse Accidentally Made Walt Disney a Billionaire
Mickey Mouse brought Walt Disney great fame and a fortune valued at $5 billion, according to CelebrityNetWorth, but he was almost never created. After forming Disney Bros. Studio with his older brother Roy in 1923, Walt Disney developed a character called Oswald the Lucky Rabbit, and the studio started creating a series based on him. However, the next year, Walt Disney inadvertently signed over the rights to Oswald to his distributor in a move that could have ended his career.
Of course, Walt Disney bounced back by developing Mickey Mouse — named Mortimer Mouse until his wife persuaded him to change it. In addition to creating Mickey, Disney served as the voice of the character until 1947 and lent his voice to Mickey Mouse shorts for "The Mickey Mouse Club" in 1955.
Visitors Flock to Disney World
The Magic Kingdom — one of the many homes of Mickey Mouse — opened its gates in Lake Buena Vista, Fla., on Oct. 1, 1971. Gaining the title of the most popular theme park in the world, Walt Disney World greeted nearly 20.4 million visitors in 2016, according to the 2016 TEA/AECOM report.
One-day pass tickets for visitors ages 10 and up start at $99, which certainly contributed to the company's total Parks and Resorts revenue of $16.8 billion for 2016. Located roughly 20 miles from Orlando, Fla., Walt Disney World Resort also includes Disney's Animal Kingdom, Epcot and Disney's Hollywood Studios.
Check Out the Magic: Theme Park Attractions That Are Totally Worth the Money
Disneyland Draws Serious Crowds
Disneyland — the Disney World of the West — is the second-most popular theme park on the planet. Open since 1955, 18 million people visited its Anaheim, Calif., location in 2016, according to the 2016 TEA/AECOM report.
Even though it's only the second-most popular, they don't give many breaks on price — the park offers one-day tickets starting at $97 for visitors ages 10 and up. Also housed in the Disneyland Resort is the Disney California Adventure Park, which opened its gates in 2001.
Read More: 17 Secrets to Saving Money at Disneyland
Make Your Money Work Better for You
Other Disney Parks and Attractions
Of the 25 theme parks with the highest attendance rates worldwide in 2016, 12 were Disney-owned properties, stated the TEA/AECOM report. They include — in order of popularity — the Magic Kingdom, Disneyland, Tokyo Disneyland, Tokyo DisneySea, Epcot, Disney's Animal Kingdom, Disney's Hollywood Studios, Disney's California Adventure, Disneyland Park at Disneyland Paris, Hong Kong Disneyland, Shanghai Disneyland and Walt Disney Studios Park at Disneyland Paris.
Not surprisingly, Walt Disney Attractions took first place on the TEA/AECOM list of the top 10 theme park groups worldwide, with a total of 140.4 million visitors to its parks in 2016. This is more than double the 61.2 million visitors drawn by second-place finisher Merlin Entertainments Group — owner of Madame Tussauds and Legoland — and more than triple the 47.4 million welcomed by Universal Parks and Resorts.
Walt Disney Co. Value: $178 Billion
More than just a cartoon character, Mickey Mouse is a powerhouse franchise that never goes out of style. As of May 2017, the Walt Disney Co. boasts a net worth of $178 billion, according to Forbes. The company generated a sales revenue of $55.6 billion in 2016.
Based in Burbank, Calif., the Walt Disney Co. employs 195,000 people and has four business segments — Media Networks, Parks & Resorts, Studio Entertainment and Consumer Products & Interactive Media. Bob Iger is the company's chairman and CEO.
Not just the home of Mickey Mouse, the powerhouse brand has a seriously impressive portfolio that includes the Disney/ABC Television Group, ESPN Inc., 12 theme parks including Disney Paris, 52 resorts, nine studios — including Pixar and Marvel — and four consumer products and interactive media companies.
In 2017, Disney ranked No. 5 on Forbes' list of Top Regarded Companies and No. 7 on its list of the World's Most Valuable Brands.
Up Next: Here's How Much It Cost to Go to Disney World the Year You Were Born
About the Author