Lord Almighty, Playing God Was Profitable for These Actors
These actors have reaped the monetary rewards of portraying God and Jesus in Easter movies and other mass media.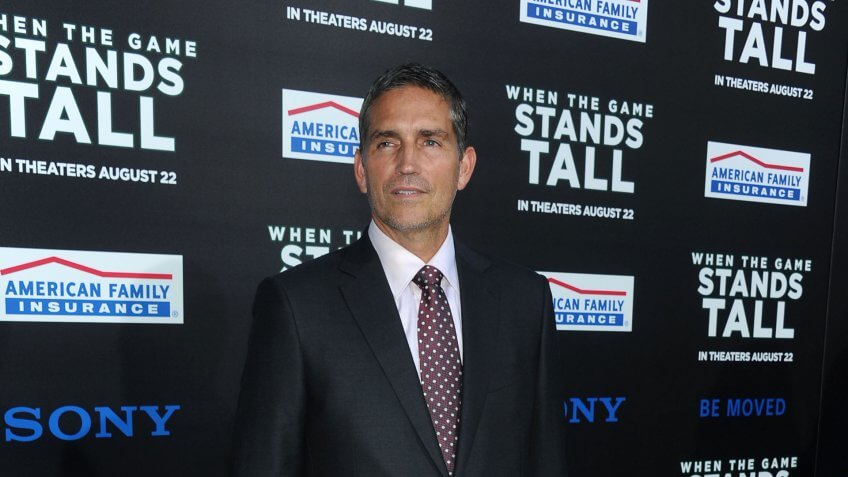 DFree / Shutterstock.com
If you've ever heard the expression "richer than God" and wondered exactly how rich that is, you've landed in the right place. While hundreds of actors have used their skills to play the role of the Judeo-Christian God, only a handful of performers are among the wealthiest to ever play the role of Jesus or God — which also makes them among the only folks to not only be "richer than God" but to also have been God, in the movie magic sort of way.
From satirical adult-oriented cartoons to high-grossing religious Easter movies, these are the wealthiest actors to have ever played God.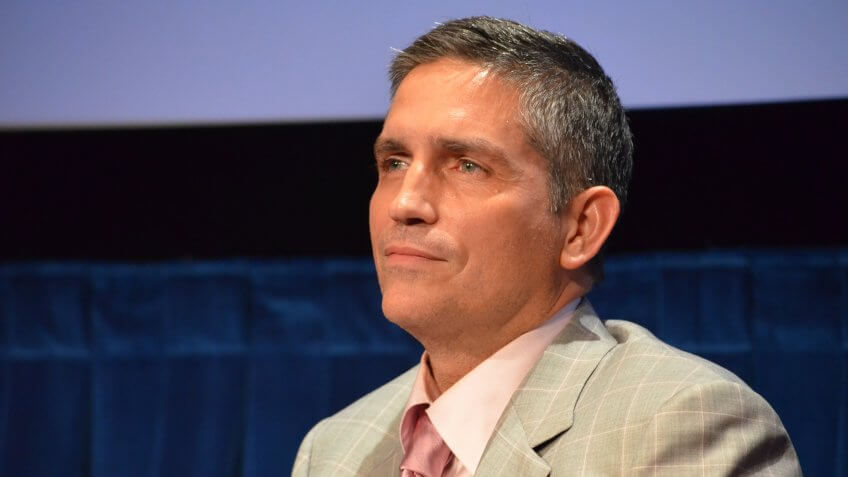 Genevieve / Flickr.com
Passionately Rich: Jim Caviezel
With worldwide box office earnings of $611.9 million, "The Passion of the Christ" — Mel Gibson's graphic depiction of Christ's crucifixion, as per the New Testament — is the highest grossing Christian film of all time.
Surprisingly, that doesn't mean its leading Jesus, devout Christian Jim Caviezel, is nearly the richest person to ever take on the role. In fact, Caviezel said in 2011 that the role caused him to become "rejected by my own industry," noting that, "Jesus is as controversial now as he has ever been. Not much has changed in 2,000 years."
Starring in TV's "Person of Interest" — and pulling down $125,000 an episode — certainly helped out, as Caviezel now sits on a comfortable net worth of about $25 million.
Check Out: Mel Gibson's Top Grossing Films of All Time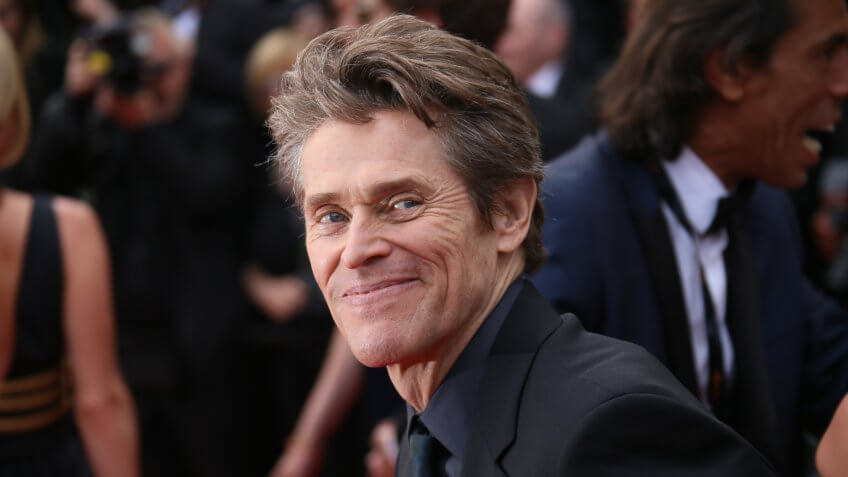 Denis Makarenko / Shutterstock.com
The Holy Trinity: Willem Dafoe, Ralph Fiennes and Joaquin Phoenix
Speaking of Jesus actors who are a whole lot richer than the messiah famous for saying "blessed are you who are poor," Willem Dafoe, Joaquin Phoenix and Ralph Fiennes not only share the holy role in common, they also each sport a net worth of $30 million.
Dafoe's turn in Martin Scorsese's "The Last Temptation of Christ" is the most famed (and controversial), Fiennes voiced the role in 2000's "The Miracle Maker" and Phoenix is set to don the robe alongside title character Rooney Mara in the upcoming "Mary Magdalene."
These three intense actors also tie with a more lighthearted cinema legend: George Burns, who played God in "Oh, God!" and its sequel, "Oh, God! You Devil." Burns' take on God — who appears as a working-class older man to appoint a grocery manager as his messenger — was among the first to show God in a quirkier, less ethereal fashion. When Burns passed in 1996, his net worth was $30 million — that's $46.6 million in today's cash.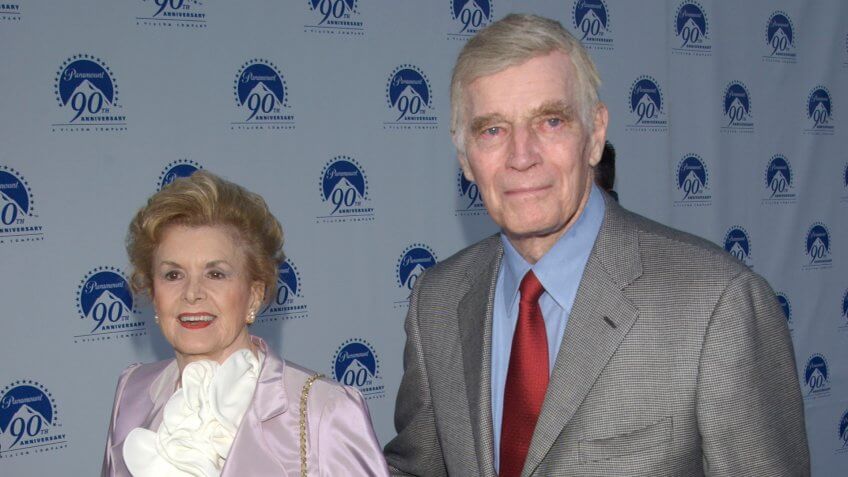 Featureflash Photo Agency / Shutterstock.com
More Than Moses: Charlton Heston
In some households, Charlton Heston is more of an Easter mascot than any egg-toting bunny. His classic religious movies, including "The Ten Commandments," "Ben-Hur" and "The Greatest Story Ever Told," are in constant springtime rotation.
In addition to his role of Moses in "The Ten Commandments," Heston also voiced God as he appears to Moses in the form of a burning bush. It was a bit of double-duty acting that was a allegedly requested by Heston himself.
In 1990, Heston played God in the flesh in the Paul Hogan-directed "Almost an Angel." Working for Crocodile Dundee probably didn't make Chuck much richer, but he still boasts a respectable net worth of $40 million.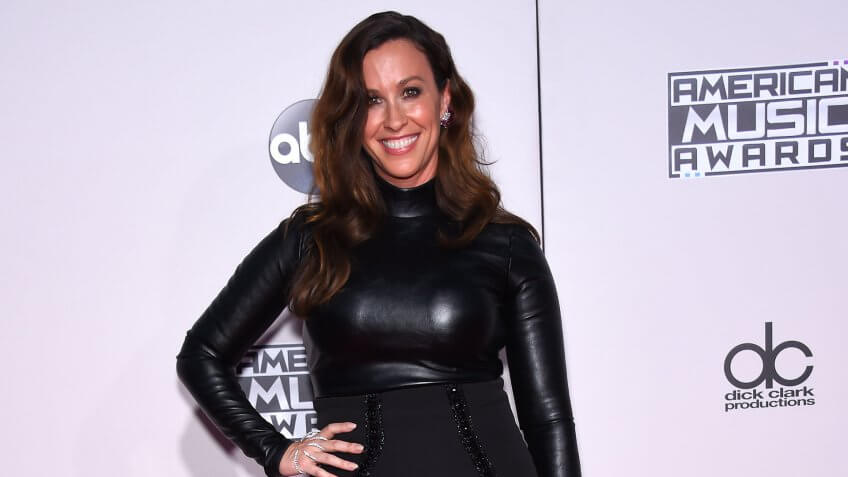 DFree / Shutterstock.com
God Is a Woman: Alanis Morissette and Whoopi Goldberg
Alanis Morissette and Whoopi Goldberg have some uniquely specific things in common: They both have an estimated net worth of $45 million, and they've both played God in comedy films.
In Kevin Smith's 1999 hybrid of spiritual meditation and raunchy comedy, "Dogma," Morissette plays God as a mute, barefooted, cartwheeling nymph in a sundress. A few years later, Goldberg played a more grounded version of God in "It's a Very Muppet Christmas," and then did it again in 2011's "A Little Bit of Heaven," granting Kate Hudson three wishes before she dies from the comfort of her magical white couch in the clouds.
So not only is Whoopi a bonafide EGOT and 13-time Emmy nominee who earns about $5 million a year, she has also played God twice. Beat that, Easter bunny.
Also See: 12 People Who Won an Emmy, Grammy, Oscar and a Tony – And a Look at Their Fortunes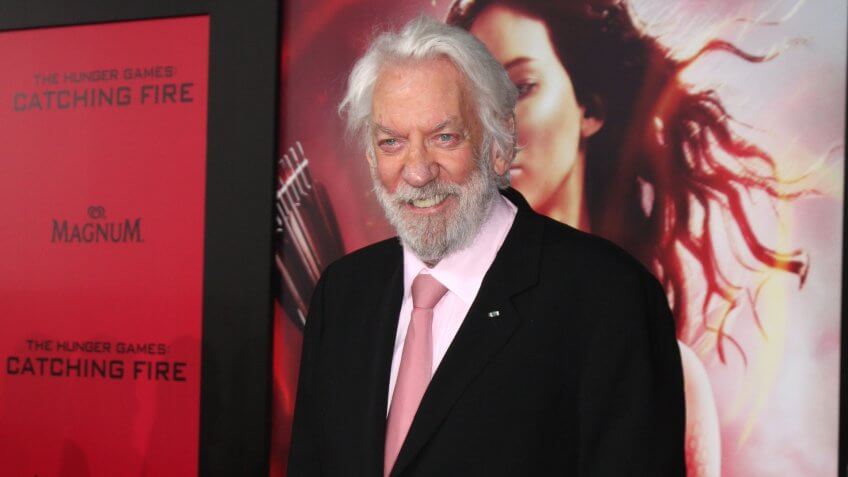 Helga Esteb / Shutterstock.com
Blackjack With Jesus: Donald Sutherland
Let's get a little obscure. Way back before he made a $40,000 paycheck for 1978's "Animal House," Donald Sutherland appeared in the gritty 1971 war drama "Johnny Got His Gun." In the film, Sutherland appears as Jesus in the mental visions of a severely wounded veteran. And what would Jesus do? Apparently, play blackjack with World War I soldiers.
Since '71, less obscure projects like "The Hunger Games," "Ordinary People" and "Invasion of the Body Snatchers" have seen Donald make some upgrades from the old robes. He's now valued at about $60 million.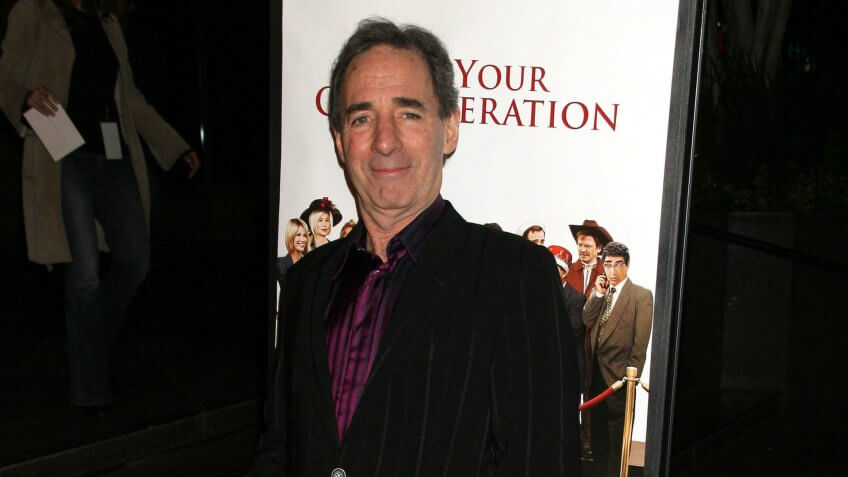 s_bukley / Shutterstock.com
The Voice of God: Harry Shearer
Ralph Fiennes and Charlton Heston may have lent their highly refined voices to well-known God movies, but they just can't compete with Ned Flanders. That's right: Flanders has also voiced God in 14 episodes of "The Simpsons," as of 2017.
The man behind those voices — not to mention the voices of Principal Skinner and Smithers, among others — is none other than Harry Shearer, who makes around $300,000 per episode and has a net worth of $75 million. Not too surprising when you consider he works for the longest-running U.S. sitcom and animated program in history, a TV monolith that regularly pulls in more than 10 million viewers and 10 figures worth of revenue from advertising alone.
Honorable mentions for the voice of God go to Hank Azaria (net worth $70 million) and Dan Castellaneta (net worth $60 million), who have both voiced Jesus on "The Simpsons."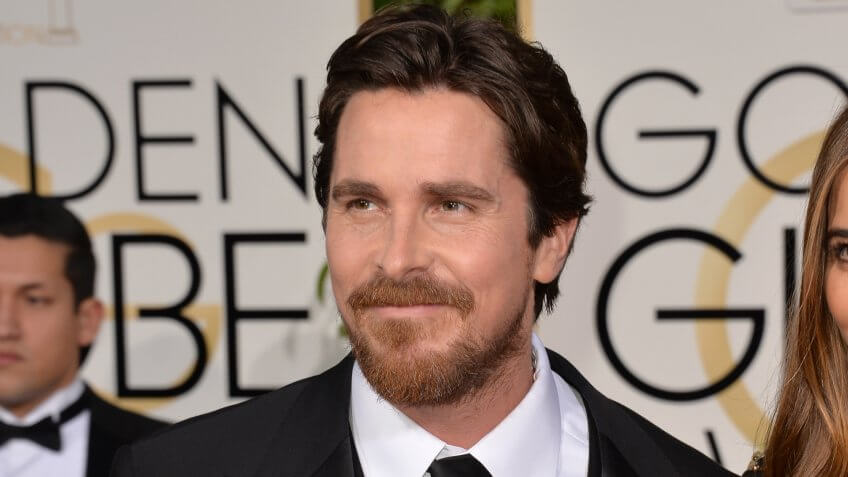 Featureflash Photo Agency / Shutterstock.com
God Before They Were Super: Christian Bale and Gene Hackman
Not only have Christian Bale and Gene Hackman both portrayed super rich superheroes and villains in the "Superman" and "Batman" franchises, these two acclaimed actors have also dipped their method-acting toes into religious movie waters.
Hackman showed up as the voice of a disappointed God intent on destroying Earth in the 1983 rom-com "Two of a Kind," starring John Travolta and Olivia Newton-John. The Dark Knight, on the other hand, played Jesus in the 1999 TV movie "Mary, Mother of Jesus." In a strange bit of trivia, Pernilla August portrayed Mary of Nazareth in that one, meaning she's played both the mother of Jesus and the mother of Darth Vader.
Though neither film set the world on fire, both actors are doing just fine nowadays. Each enjoys a net worth of $80 million.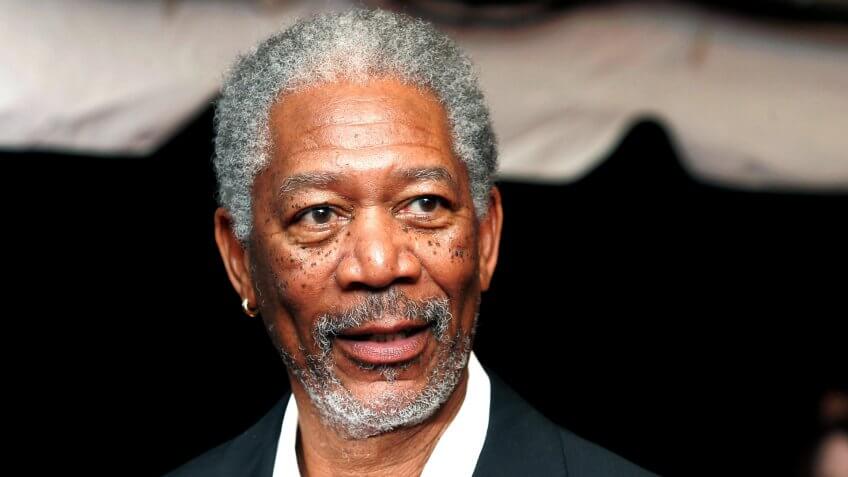 Everett Collection / Shutterstock.com
Strange Gods: Morgan Freeman and Seth MacFarlane
Here's where we dip into both the expected and the totally unexpected.
When you hear "rich people who've played God in movies," your brain might jump right to Morgan Freeman. And you wouldn't be wrong. Freeman's cool, calm and collected version of the man upstairs in "Bruce Almighty" and "Evan Almighty" is a big reason those flicks earned over $650 million at the worldwide box office. While he was transferring his godly powers to guys like Bruce and Evan, Morgan Freeman was also accruing a massive net worth of $200 million — to the surprise of almost no one.
But never underestimate the power of "Family Guy," a media empire currently valued at $2 billion. The man who closed a record-breaking $100 million deal with Fox, Seth MacFarlane, is now valued at a Freeman-level $200 million. In addition to creating the show, producing it, composing for it, writing on it and voicing its leads, MacFarlane has also voiced God in 18 "Family Guy" episodes so far. And with season 15 premiering two weeks after Easter, all of those numbers might just grow.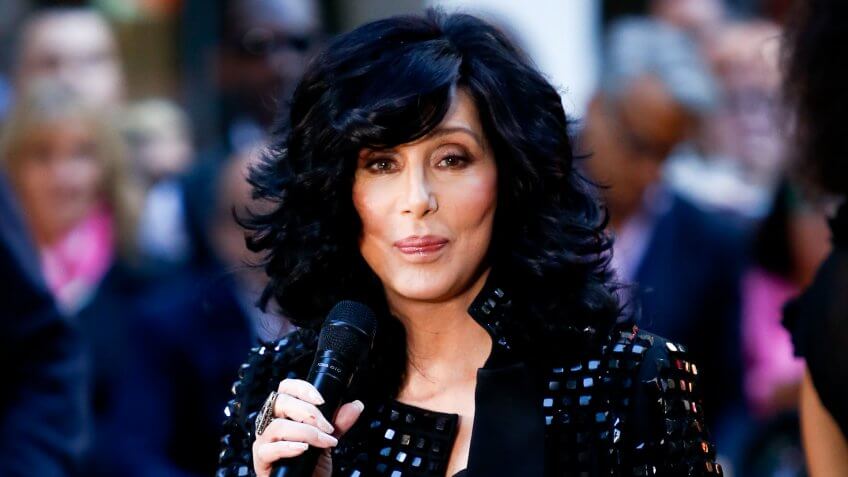 Debby Wong / Shutterstock.com
One-Name Wonder: Cher
Speaking of never underestimating things, never underestimate Cher. It's just never a smart thing to do.
Not only does Cher have more than 20 albums, a Golden Globe and an Academy Award under her belt, she's currently valued at striking $320 million – making her a wealthy women indeed.
Cher's status as a cultural icon is blindingly clear when you look at her two appearances on "Will & Grace," once in 2000 and once in 2002. Cher provides the title characters with plenty of divine intervention, complete with the typically all-white, cloud-covered sets Heaven usually has on TV. She even quips to Jack that "somebody's gotta pay for the fog and dancing fairies" when he accuses her of plugging her album in his dream sequence.
Cher was credited as herself for the role, making her not only the wealthiest woman on this list, but also the only person to have played both God and herself at the same time.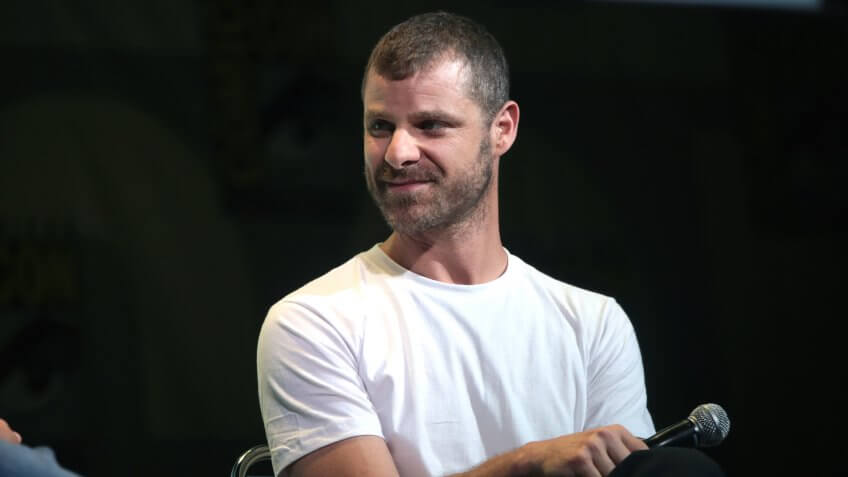 Gage Skidmore / Flickr.com
The Messiah of South Park: Matt Stone
Like rainbow-colored plastic eggs popping up in the most unexpected places, this Jesus movie journey has taught us one key lesson: Always expect surprises.
At the very top of the heap is not a person who has played an inspirational God dispensing wisdom from an all-white soundstage, nor a stoic Jesus leading pilgrims to the light. Nope. What is left is one half of the duo that created Kyle, Cartman, Kenny and the rest of the "South Park" crew: Matt Stone.
Like co-creator Trey Parker, Stone rocks a net worth of $400 million, fresh off a $192 million five-year deal to keep "South Park" on Hulu. Stone makes the list for voicing Jesus in the pre-"Park" short, "The Spirit of Christmas" and the season three episode, "Are You There God? It's Me, Jesus," in which the cartoon son of God starts feeling pressure to perform a new miracle for the new millennium.
A little weird compared to Morgan Freeman and Charlton Heston? Sure. But like Pope Francis said, it's not "my Jesus against your Jesus," but "our Jesus."
Up Next: Here's How Much Americans Spend on the Easter Holiday