Mariah Carey and More: The Net Worths of 'The Lego Batman Movie' Cast
See which "The Lego Batman Movie" cast member is worth half a billion dollars.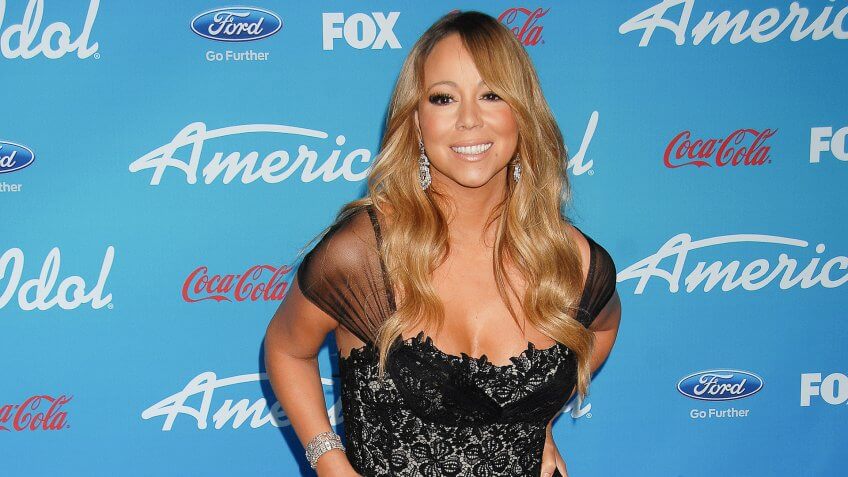 Ga Fullner / Shutterstock.com
Lego means serious business. The Danish toymaker's access to pop-culture licenses — from Star Wars to D.C. Comics — caused its net profits to surge 31 percent in 2015, for a total $1.34 billion. "The Lego Movie," released in 2014, didn't hurt the brand either — it earned $257.7 million domestically.
On Feb. 10, 2017, that flick's breakout character — a blocky version of the Dark Knight himself — leads "The Lego Batman Movie," a comic take on Batman's quest to save Gotham City from a takeover by the Joker. The movie will have plenty of comedians and other celebs lending their pipes to the cause too, and each one of them has Bruce Wayne-like bank accounts to boot.
Only time will tell if these stars have the power to make "The Lego Batman Movie" one of the top-grossing animated films of all time.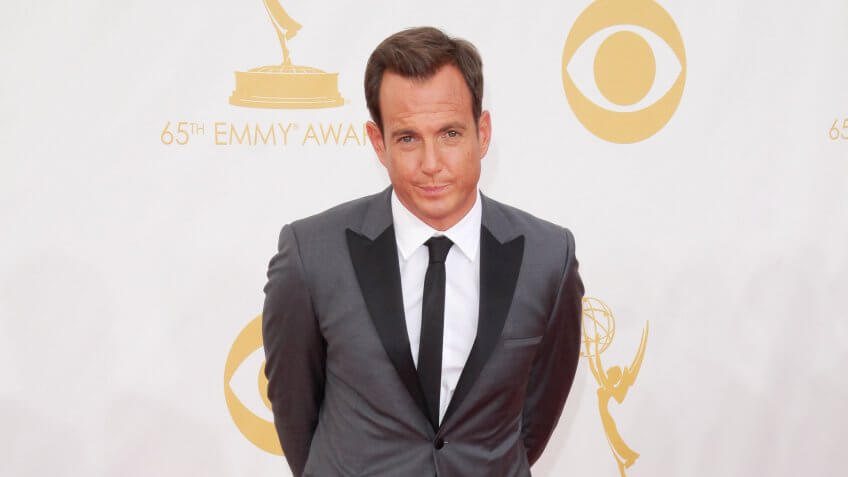 Featureflash Photo Agency / Shutterstock.com
Will Arnett as Batman
Net Worth: $12 Million
Will Arnett as a hilarious, angst-ridden Batman makes perfect sense. The man is basically the Dark Knight of comedy, having made a career of portraying somewhat twisted characters like Gob Bluth in "Arrested Development," Devon Banks in "30 Rock" and the (literally) dark-horse title role in "BoJack Horseman."
And his characteristically gravelly voice doesn't hurt, either. In fact, it helped him belt out "Self-Portrait," Batman's heavy-metal biographical theme song from "The Lego Movie." "Darkness! No parents! Super rich! Kinda makes it better," sings the Batman.
Arnett probably agrees with that whole "super-rich" part. Although Batman is worth hundreds of millions of dollars — like these other superheroes — and his net worth eclipses Arnett's, the actor isn't exactly strapped for cash.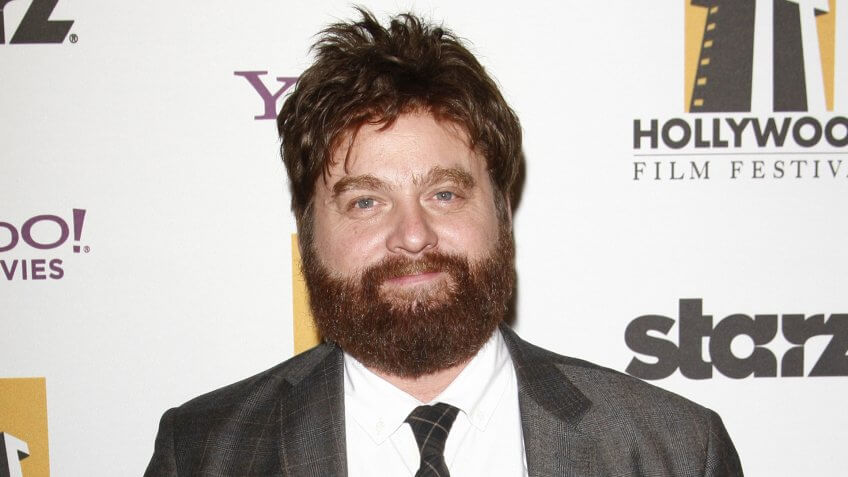 Helga Esteb / Shutterstock.com
Zach Galifianakis as the Joker
Net Worth: $20 Million
The shaggy, stocky Zach Galifianakis might not look like the Clown Prince of Crime, but he sure does sound like him. Following in the footsteps of greats like Caesar Romero, Jack Nicholson, Mark Hamill and Heath Ledger, Galifianakis is sure to bring a distinctly manic touch to his Joker.
He seems happy to do it, too. Speaking to Collider in 2016, he said of the role: "It's fun … I'm lucky. I was telling ... jokes in coffee houses 10 years ago, so I'm very fortunate."
Exactly how fortunate, though? Well, the joke really is on Batman this time: Galifianakis has a net worth that cleanly outpaces Lego Batman himself. With a value that's surely helped along by the three mega-hit "Hangover" movies, Galifianakis' net worth clocks in at $20 million.
See: The Highest-Grossing Movie Spin-Offs, Sequels and Reboots This Year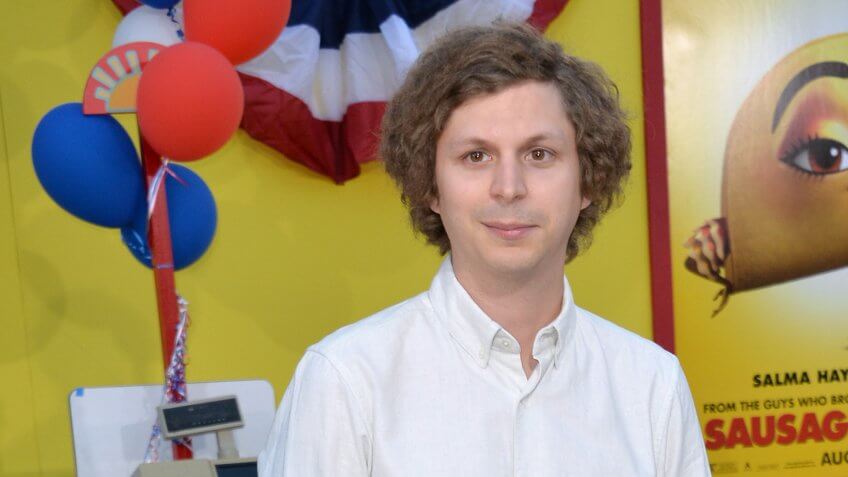 Featureflash Photo Agency / Shutterstock.com
Michael Cera as Robin
Net Worth: $20 Million
Michael Cera is no stranger to working alongside Arnett — the two comedians had their breakout roles as nephew and uncle on "Arrested Development." Plugging Cera, who has made a career based on awkward adolescence, into the voice of Robin alongside Arnett's Batman just makes sense.
Cera's also no stranger to the comic book universe. He headlined 2010's "Scott Pilgrim vs. the World," a delightfully nerdy adaptation of the cult-hit graphic novel series. Unfortunately, the movie kept up the "cult hit" status quo, earning just $31.5 million at the domestic box office.
The new Boy Wonder's box office future looks a whole lot brighter with "Lego Batman," however. Even in the unlikely event the film tanks, Cera can always dry his tears with his $20 million net worth.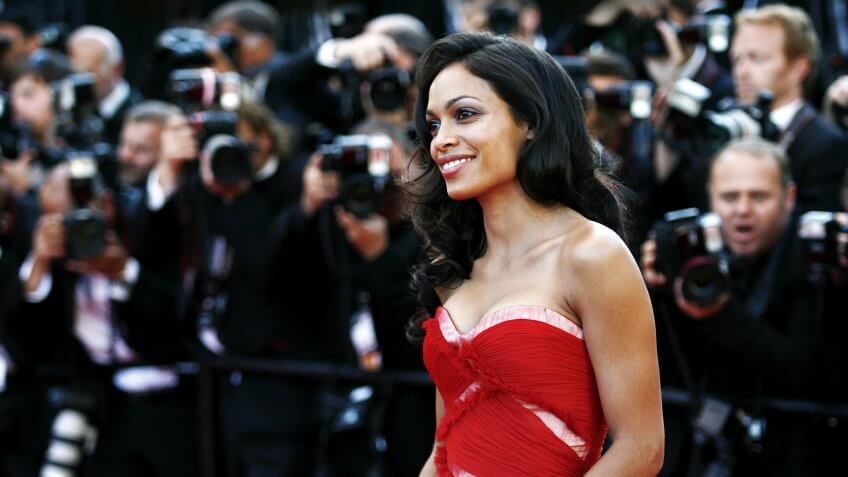 Andrea Raffin / Shutterstock.com
Rosario Dawson as Batgirl
Net Worth: $16 Million
Rosario Dawson just can't get away from comics. She helped bring the on-paper panels to the screen since 2005's "Sin City." She then voiced Wonder Woman in the movie's sequel and played Claire Temple in Netflix Marvel-verse shows like "Daredevil," "Jessica Jones" and "Luke Cage."
It doesn't take a super-powered economist to know that comic book movie franchises are big business — just look at the Marvel Cinematic Universe. But, if you needed any more convincing, check out Dawson's $16 million net worth.
Dawson is so tied to the genre that she created her own comic book miniseries, "Occult Crimes Taskforce." Though A&E and producer Gale Anne Hurd began developing a TV series of "O.C.T." in 2012, the project appears to have stalled. On the bright side, voicing the Lego version of Batgirl is definitely an iconic line to add to any comic fan's resume.
magicinfoto / Shutterstock.com
Ralph Fiennes as Alfred Pennyworth
Net Worth: $30 Million
"Wuthering Heights," "Schindler's List," "The English Patient," "Lego Batman." One of these films is not like the other.
Sure, the line from serious drama to toy-inspired films isn't exactly straight, but there is a line there. Genre flicks like the "Harry Potter" and "James Bond" series might have helped Fiennes land "Lego Batman," too. At the least, the movies helped him arrive at an impressive net worth of $30 million.
Fiennes is one of the most British actors to ever walk the planet, self-effacing charm and dry wit included. That's why his role as Wayne's trusted butler and quasi-father figure, Alfred Pennyworth, fits him like a pair of white cotton gloves.
Find: 9 Geeky Collectibles That Could Make You a Millionaire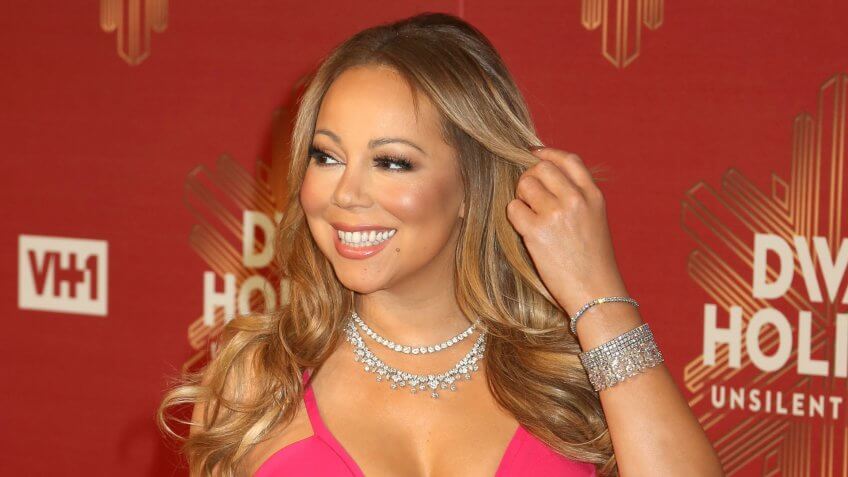 JStone / Shutterstock.com
Mariah Carey as Mayor of Gotham City
Net Worth: $520 Million
Take the net worth of all of the "Lego Batman" cast members covered so far, add them all up and double them. Now double that number. Now add $128 million on top of that figure, and you'll end up with Mariah Carey's staggering net worth of $520 million.
In "Lego Batman," Carey shows up rather unexpectedly as the mayor of Gotham City, a role that's been played exclusively by male actors like Byron Keith, George Wallace and Nestor Carbonell since 1966. Looks like that's one extremely specific glass ceiling shattered.
Though Carey's resume includes TV and movie hits like "Empire," "American Dad" and "Precious" — as well as flops like "Glitter" — it is, of course, her recording career that has lined her sparkly pockets. Her 2000 recording contract with Virgin put $100 million in the bank by itself, and the singer-songwriter-producer has sold more than 200 million records to date.
If Carey's wealth makes you a little jealous, think of it this way — there's no amount of money in the world that can spare you from the pain of stepping on a Lego. Everyone's only human, after all.