'Mission: Impossible 6' Cast: Tom Cruise, Alec Baldwin Net Worth
The cast's net worth only sounds impossible.
©James Gourley/REX/Shutterstock
1/6
©FeatureflashSHM/REX/Shutterstock
Rebecca Ferguson Net Worth: $6 million
Reprising her character Ilsa Faust for "Mission: Impossible 6," Rebecca Ferguson made her acting debut in the television series "Nya tider" from 1999-2000. Since then, the actress has made appearances in various TV shows, including the TV miniseries "The White Queen." Her performance as Queen Elizabeth scored her a Golden Globe nomination for best actress in a limited series or motion picture made for television. Shortly after, the Swedish actress landed the part in "Mission: Impossible - Rogue Nation," which grossed more than $680 million worldwide.
2/6
©Broadimage/REX/Shutterstock
Ving Rhames Net Worth: $16 million
Ving Rhames, who attended The Juilliard School, has appeared in dozens of films and television series throughout his illustrious career, including: "ER," "Gravity," "Baby Boy" and "Guardians of the Galaxy Vol. 2." He famously starred as the ruthless gangster Marsellus Wallace in the Academy Award-winning "Pulp Fiction," and as Don King in the 1997 TV movie "Don King: Only in America." Like Cruise, Rhames has been a staple of the "Mission: Impossible" series since day one, appearing in all six movies.
3/6
©James Shaw/REX/Shutterstock
Henry Cavill Net Worth: $20 million
Henry Cavill might be best known for his role as Clark Kent in the modern remake of the Superman movies. But before the British actor landed that role, he appeared in the 2006 film "Tristan + Isolde" and the Showtime series "The Tudors" from 2007 to 2010. His other most recently released films include: "Batman v Superman: Dawn of Justice," "Sand Castle" and "Justice League," which grossed more than $229 million domestically.
4/6
©James Gourley/REX/Shutterstock
Simon Pegg Net Worth: $25 million
British actor Simon Pegg got his start as a stand-up comedian before transitioning to an actor. He used his comedic chops to co-write the critically-acclaimed "Shaun of the Dead," and "Hot Fuzz." In 2006 Pegg appeared as Benji Dunn in "Mission: Impossible III" and has been a regular in the franchise ever since. His more recent films include: "Star Wars: The Force Awakens," "Ice Age: Collision Course" and "Star Trek: Beyond."
Pegg has a net worth of $25 million.
5/6
©Rob Latour/REX/Shutterstock
Alec Baldwin Net Worth: $65 million
A New York native and praised "Saturday Night Live" host, Alec Baldwin is one of the biggest A-list actors in Hollywood with acting credits extending to film, TV and Broadway. Although Baldwin has appeared in various TV shows, he is best known for his role as Jack Donaghy in the widely popular TV show "30 Rock" from 2006 to 2013. During his time on the show, he made $300,000 per episode, according to Celebrity Net Worth.
The actor's film career has also been successful, with films like "Beetlejuice," "The Departed," "It's Complicated" and "The Boss Baby" under his belt. But Baldwin has also been a force in the world of comedy. He has become a staple in pop culture for his reoccurring impression of President Donald Trump on "SNL."
6/6
©James Gourley/REX/Shutterstock
Tom Cruise Net Worth: $570 million
Since his breakout role in the '80s classic "Risky Business," Tom Cruise has been making a name for himself in Hollywood. Since then, he has starred in some of film's biggest summer blockbusters. His most notable films include: "Top Gun," "Rain Man," "Born on the Fourth of July," "Interview with the Vampire: The Vampire Chronicles," "A Few Good Men," "Jerry Maguire," "The Last Samurai" and, of course, "Mission: Impossible," for which he pocketed a cool $70 million, according to TheRichest.
Although his affiliation with the Church of Scientology has been at the center of much scrutiny and criticism throughout the years, it hasn't seemed to affect the actor's bank account. In 2017, Cruise was listed as No. 7 on Forbes' The World's Highest-Paid Actors and Actresses list, with his earnings totaling $43 million between June 2016 and June 2017 alone.
Click through to see what the stars of that other spy franchise — James Bond — are worth.
More on Celebrities' Net Worths
All net worth figures via Celebrity Net Worth.
About the Author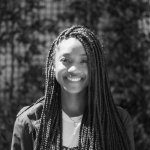 Taylor Bell is an Los Angeles-based journalist and staff writer for GOBankingRates covering personal finance. She is a former staff writer for ATTN: and has covered topics ranging from trending pop culture news to women's social issues.