A Modern Day 'Great Gatsby' Would be $22.8 Million in Debt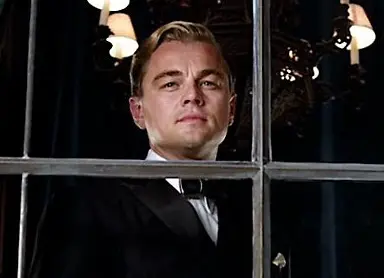 The Great Gatsby stands as a piece of great American literature that still resonates with us nearly a century after it was written. There's a reason why the F. Scott Fitzgerald-penned masterwork is being turned into its fifth movie incarnation: Whether it's the 1920s, the 1940s, the 1970s, the 2000s, or 2013, we can all learn a profound lesson from a story of excess that leads to tragedy, misery and downfall for its lead character.
For Jay Gatsby, net worth is something that we'd normally envy. The story's protagonist even landed himself number 14 on Forbes' "Fictional 15" richest people list, along with other fictional billionaires like Tony Stark and Bruce Wayne. The Rolls Royce-driving, Plaza Hotel party-throwing, Long Island-dwelling Gatsby, according to the compilation, is worth a cool $1 billion — and there's more where that came from.
Epitomizing Jazz Age decadence, what would a modern day Jay Gatsby lifestyle cost us? The upcoming release of the Great Gatsby movie may be set in the Roaring Twenties, but we can all learn a lesson about how even the highest in society can send us into debt with too much high spending.
Living the Jay Gatsby Lifestyle in 2013
Between cars, parties, mansions and the like, what would the 21st Century equivalent to a Gatsby lifestyle set us back? Read more to find out.
Make Your Money Work Better for You
1. Rolls Royce Phantom. Among one of Jay Gatsby's prominent material possessions is a yellow Rolls Royce Phantom — a beautiful roadster that (spoiler alert!) literally acts as the vehicle in a hit-and-run death in the story. It's one of the Rolls' longest produced cars in company history, its first model released in 1925.
A brand new, 2013 Rolls Royce Phantom could set you back, oh, a modest $470,000. That's about twice the cost of most current production model Ferraris and Lamborghinis, and for most of us, more than we'd ever think of spending on a new house.
Speaking of which …
(Image via Edmunds)
2. The palatial Long Island mansion. In Fitzgerald's 1925 novel, Gatsby resides in the "West Egg" portion of Long Island, NY. Though fictional, this exclusive enclave is situated on the North Shore of the island, a product of the "Gold Coast" that sprung up courtesy of real-life Gatsbys, like the Vanderbilts and Woolworths.
On the real Gold Coast there are villages like Cold Spring Harbor, Syosset, Manhasset and Centre Island. Ranking as the East Coast's Beverly Hills, the average listing price for a house in any of these North Shore properties, according to Trulia.com, can set you back on that mortgage loan a bit:
Cold Spring Harbor: $2.4 million  
Centre Island: $2.1 million
Manhasset: $1.9 million
Syosset: $1.3 million 
Make Your Money Work Better for You
(Image via Glen Cove Mansion)
3. Room at the Plaza Hotel. Shall it be an evening at the Rose or Edwardian Suite? Either one will do to argue about racketeering and ill-gotten gains. According to the Zagat guide, the starting price for a "budget" room at the hotel is just over $608. Too low budget, you say?
Then a stay at the hotel's "Fitzgerald Suite" is in order. According to the U.K.'s Telegraph, the top-tier suite was recently opened to commemorate the Leonardo DiCaprio remake, and runs a quite affordable $2,800 per night — perfect for a party filled with plenty of dames, dolls and flappers … but no dappers, please.
4. The lavish all-nighters.  They're the type of hedonistic get-togethers where thousand-dollar champagne bottles aren't drunk — they're spilled — and thousand-dollar bills are rolled up and smoked, or tossed over balconies to desperate bystanders below. Oh, and plenty of fireworks. Parties cost a lot of money, but it's all pocket change if you're wealthy and ready to celebrate in style.
Apparently, says FOX News, Kanye West spent $1 million for Kim Kardashian at her birthday party last year — and that was just for the presents. P. Diddy recently blew $3 million on his birthday extravaganza (also held at the Plaza Hotel). And Arcadia's Sir Philip Green? He flew his guests by private jet for his $20 million birthday shindig, attended by none other than Mr. DiCaprio himself.
Make Your Money Work Better for You
And what about the star of 2013's Gatsby remake? According to FOX News, DiCaprio's 38th b-day included a menu of branzino, truffles, yellow sashimi, spinach truffle pizza and steak fillet with more truffles. No word on an exact party price, but it appears that $500,000 was donated to the Red Cross, from proceeds of each bottle of champagne sold that night. That's a lot of giggle water.
(Image via The Richest)
Being on the Nut (1920s for Being Broke)
1. The car: $470,000
2. The house: $2.4 million
3. The hotel room: $2,800
4. The gala party: $20 million
That's $22,872,800 in lifestyle expenses — the last two for just one night's worth of materialism. If you can afford it, more power to you. But without giving too much of the plot away, money didn't solve any of Jay Gatsby's problems; it just produced more. What's the solution? Saving money and spending wisely are your best bet if you're aiming for financial responsibility … and not financial ruin.
Make Your Money Work Better for You
Should the Great Gatsby be an example of how not to be with money? Even F. Scott Fitzgerald himself looked unfavorably at the wealthy, once quoted as saying, "They think, deep in their hearts, that they are better than we are because we had to discover the compensations and refuges of life for ourselves.  Even when they enter deep into our world or sink below us, they still think that they are better than we are. They are different."