How Much Is Tom Hanks Worth?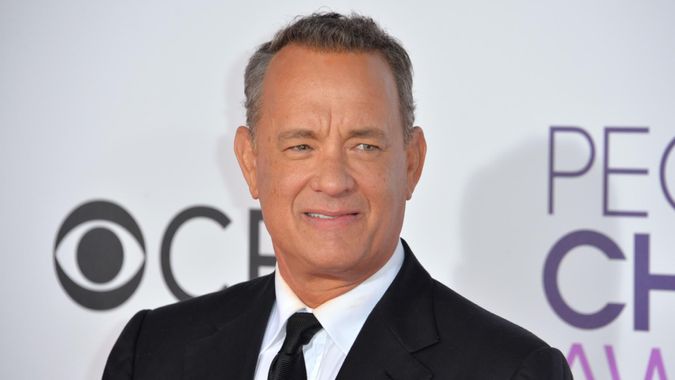 ©iStock.com
Two-time Academy Award-winning actor, director and writer Tom Hanks is worth $400 million, according to Celebrity Net Worth. He is one of the most famous and highest-paid actors in Hollywood, and his films have grossed over $7 billion worldwide.
Net Worth: $400 million
Date of Birth: July 9, 1956
Primary Source of Wealth: Acting
Top Grossing Films: "Toy Story 3," "Toy Story 4," "The Da Vinci Code"
Making of a Star
Born in Concord, California, Thomas Jeffrey Hanks made his movie debut in a 1980 low-budget slasher film entitled "He Knows You're Alone." Later that same year, he made the national spotlight as the costar of the ABC television sitcom "Bosom Buddies." In the show, Hanks and Peter Scolari played two businessmen who had to dress as women in order to live in an inexpensive, female-only hotel. Although the series lasted only two seasons and never scored high in the ratings, Hanks' talent was obvious to all.
After landing a role in Ron Howard's "Splash" (1984), the actor's star steadily rose through the 1980s in such films as "The Money Pit," "Nothing in Common," "Big," "The 'Burbs," "Turner & Hooch" and a handful of other movies. The next decade all but erased any question about his status as a major Hollywood star, as Hanks racked up one blockbuster after another. The titles of his films are as recognizable as any made over the past three decades: "Joe Versus the Volcano," "A League of Their Own," "Sleepless in Seattle," "Philadelphia," "Forrest Gump," "Apollo 13," "Toy Story," "Saving Private Ryan," "You've Got Mail," "Cast Away," and so many more.
In all, Hanks has appeared (or done voice work) in more than 70 films over the past four decades. He has won numerous awards, including Academy Awards for "Philadelphia" and "Forrest Gump," Golden Globes for "Big," "Philadelphia," "Forrest Gump," and "Cast Away," and a number of Emmy, Screen Actors Guild and People's Choice awards.
Real Estate Holdings
Tom Hanks and his wife Rita own an oceanfront mansion in Malibu County, California, as well as several homes in the Pacific Palisades area of Los Angeles. They also own a ski house in Sun Valley, Idaho. Their total real estate portfolio is valued at about $150 million.
After 40 years in the business, Hanks' star power is as strong as ever. His role as television personality Fred Rogers in "A Beautiful Day in the Neighborhood" (2019) was a major reason for the film's success at the box office; it made over $61 million in the U.S. and Canada.
More From GOBankingRates