Neil Patrick Harris Net Worth: Multimillions From TV, Film and Books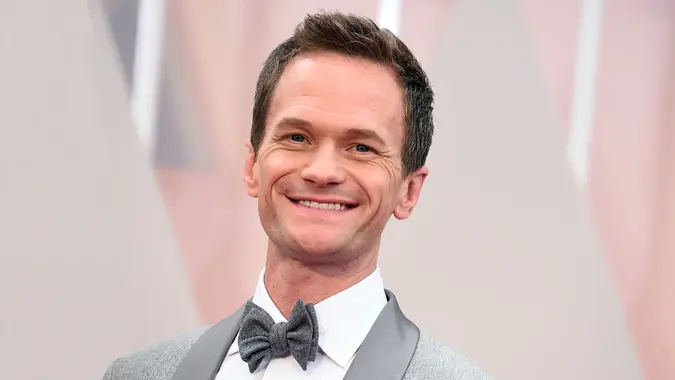 ©Jordan Strauss/Invision/AP/REX/Shutterstock
"How I Met Your Mother" star Neil Patrick Harris turns 45 on June 15, but the actor has a lot to celebrate every day of the year — namely, being one of the highest-paid television actors and a Tony-winning theater actor. Harris has definitely paid his dues to become one of the top-earners in Hollywood, with a long-spanning acting career that began three decades ago.
Net worth: $35 million
Age: 45
Primary source of wealth: Television
Career highlights: Winner of four Tony Awards and one Emmy Award
Click through to find out how this former child star struck Hollywood gold.
Neil Patrick Harris Net Worth: $35M
Harris has accumulated his impressive net worth thanks to leading television roles, film roles, starring on Broadway, endorsement deals and book deals. He earned an incredible $18 million in 2014 alone, due in large part to his high salary for the final season of "How I Met Your Mother."
Adding to Harris' net worth are his real estate holdings, which include a 13.5-acre estate in the East Hamptons purchased in 2017 for $5.5 million, according to Behind the Hedges, and a townhouse in Harlem.
Make Your Money Work Better for You
Neil Patrick Harris TV Shows
Neil Patrick Harris got his big break when he landed the lead role on "Doogie Howser, M.D.," a sitcom about a teenage prodigy-turned-doctor, which ran from 1989 to 1993. His next big show was "Stark Raving Mad," which he appeared on from 1999 to 2000. In 2005, Harris began starring as Barney Stinson on "How I Met Your Mother." The show ran through 2014, and Neil Patrick Harris' salary was $400,000 per episode during the final season, Forbes reported.
Harris has also done voice acting for TV series, including "Capitol Critters" (1992 to 1995) and "Spider-Man" (2003). Currently, he stars on "A Series of Unfortunate Events." The second season is now available for streaming on Netflix, and the third season is set to premiere in 2019.
Discover: The 10 Most Expensive TV Shows to Produce
Neil Patrick Harris Movies
Although most of Harris' acting roles have been on TV, he has also had a lucrative career on the big screen. Harris has had prominent roles in the "Harold & Kumar" movies, "The Smurfs" films, "Gone Girl" and, most recently, "Downsizing." In total, his movies have brought in about $2.1 billion worldwide, according to Box Office Mojo.
Neil Patrick Harris Commercials
Endorsement deals have also helped pad Harris' net worth, including a four-year deal with Heineken Light beer and a previous deal with American Airlines.
Make Your Money Work Better for You
Don't Miss: Celebrities That Went from Riches to Rags
Neil Patrick Harris Broadway Roles
Harris is a bona fide Broadway star with roles in "Proof" (2002), "Cabaret" (2003), "Assassins" (2004) and "Hedwig and the Angry Inch" (2014). He received a Tony Award for his portrayal of Hedwig in 2014.
Neil Patrick Harris Books
In addition to being an entertainer, Harris is a published book author. He released his autobiography, "Choose Your Own Autobiography," in 2014, and it went on to become a New York Times best-seller. In 2017, he released his first children's book, "The Magic Misfits." The sequel, "The Magic Misfits: The Second Story," will be released in September 2018.
Click through to see how much television actors get paid for their reruns.
More on Celebrity Net Worth